Amid Opioid Crisis, It's Busy Work For Boston's Needle Collection Team
Resume
The state's opioid crisis is becoming increasingly clear in public places, where it's not uncommon to find syringes littering the ground.
In Boston, Mayor Marty Walsh responded to complaints about syringes by creating the two-person Mobile Sharps Collection Team. It's run out of the same building as the AHOPE Boston needle exchange program.
We tagged along recently for the team's sweep of Clifford Park in Roxbury.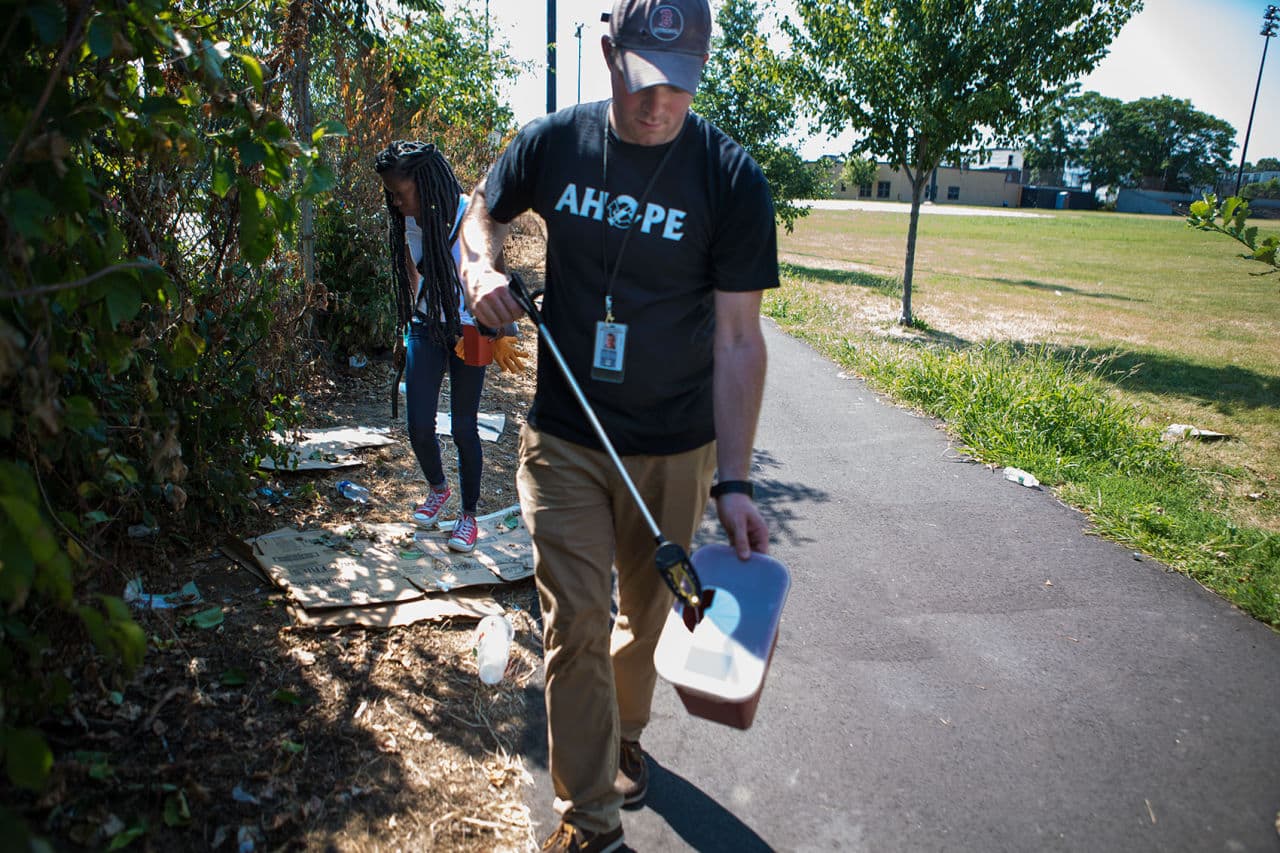 "[I]t's a spot that, especially after weekends, typically has a few syringes that need to be swept," Devin Larkin, who oversees the team for the Boston Public Health Commission, said of the park. "We try to go there actually every morning because there's a tot lot and we just want to make sure the tot lot is cleared for the preschool across the street." There's also a YMCA and a Department of Transitional Assistance office nearby.
"There's a lot of services in the area ... homeless services, medical services, addiction services," Larkin said. "You can't bring syringes into homeless shelters or into DTA and so people are often unloading their syringes kind of when they're out in public. I wouldn't say often, I think most people dispose of their syringes correctly, but whether it's because people are impaired or they're dropping things, we do tend to find syringes every day up and down Mass. Avenue."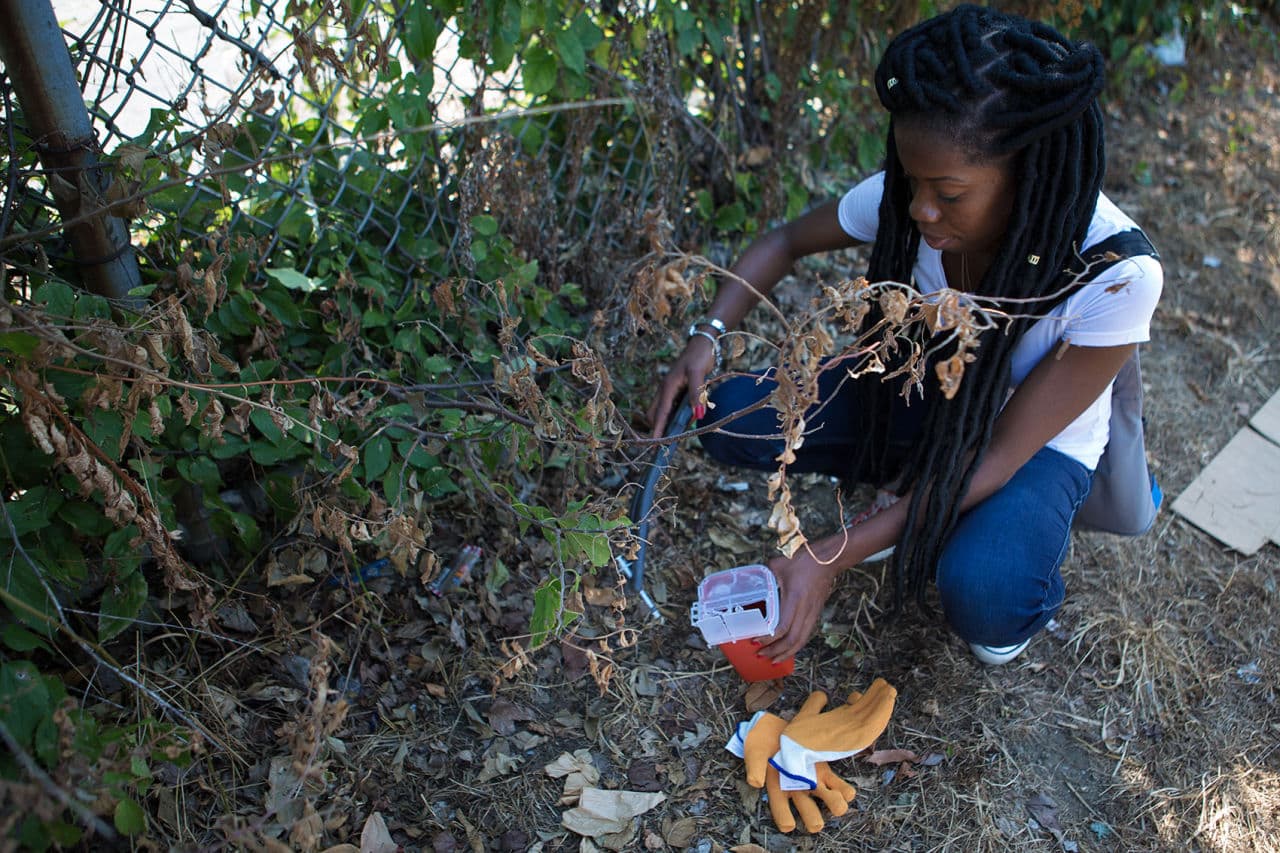 John Canty, one of the sharps team members, said they typically find "anywhere between five and 15 syringes a day [in Clifford Park]." He added: "We know that we're going to find something here every day."
Armed with red biohazard bins, thick gardening gloves and oversized plastic tongs, Canty and Daphney Pacouloute set out to survey the park.
On this particular day, the hotspot ended up being along a fence — somewhat out of public view. Brushing aside overgrown bushes and discarded trash, Canty and Pacouloute traced the fence line, picking up needles with the tongs and dropping them into the biohazard bins.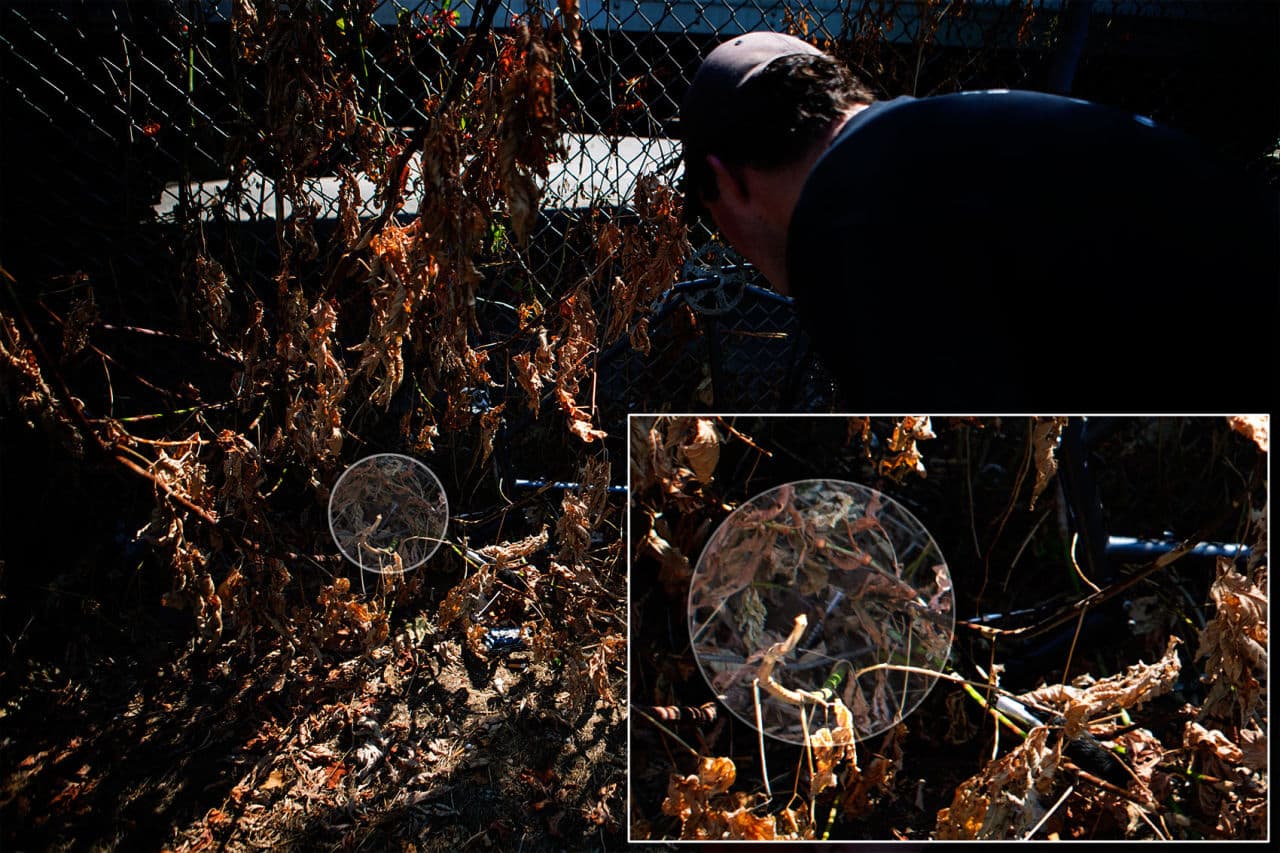 On this day, the duo picked up 18 syringes in Clifford Park.
Since they started the work in May, Larkin says the team has collected — at various sites across the city — more than 4,000 needles.
Although the risk of disease transmission from someone getting inadvertently stuck with a syringe is small, officials say they want to be safe. State law does require those who use syringes to properly dispose of them and they're not supposed to be discarded in the trash. The Mobile Sharps Team is advocating for public kiosks to dispose of used syringes.
In the meantime, though, Canty and Pacouloute will be working year-round, responding to calls and doing regular sweeps into the winter.
And the Boston Public Health Commission plans to add a third part-time employee to the team.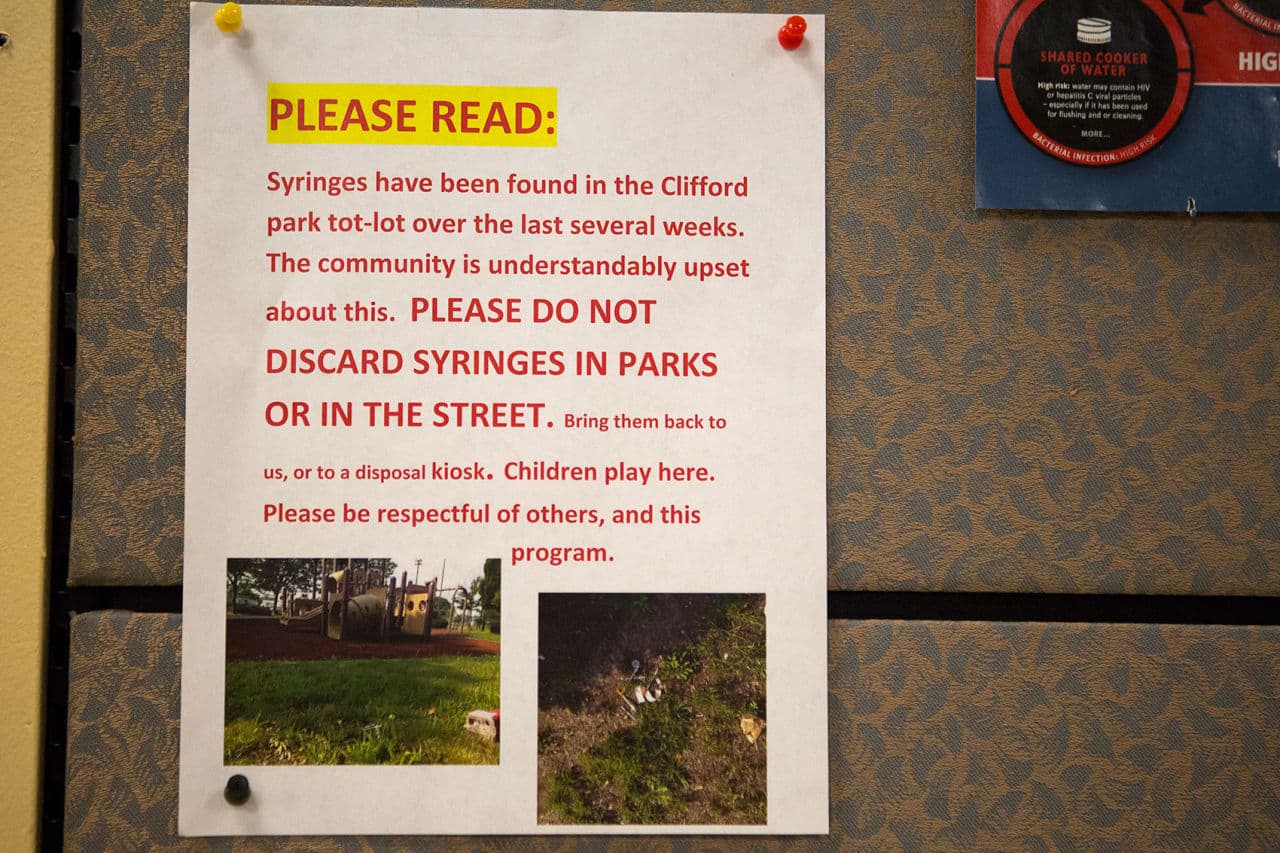 This segment aired on August 26, 2015.