Forecast: Dry, Seasonable Weather Continues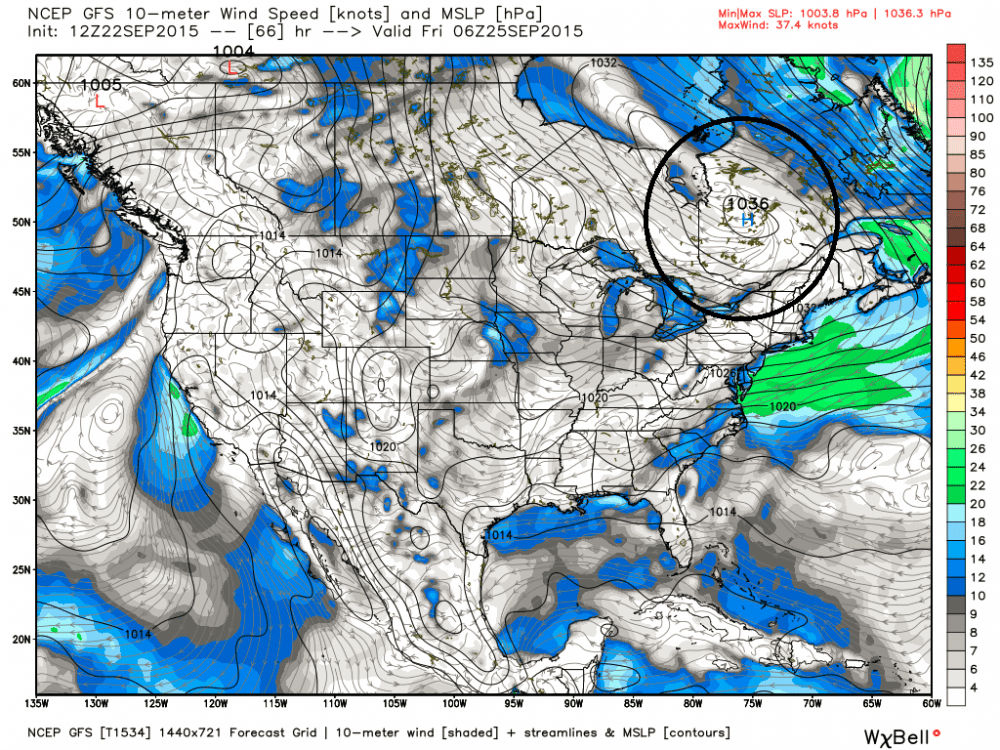 This article is more than 5 years old.
Without much notice, the autumnal equinox arrived Wednesday morning. This marks the time when the Earth and the sun's relationship is such that all areas of the planet have equal day and equal night.
Well, the reality is that it's off by a few minutes, but basically the sun is rising and setting close to 7 a.m and 7 p.m across the globe. It doesn't matter if you are in Augusta, Maine, or Auckland, New Zealand, the amount of darkness and light is pretty much the same today.
High pressure resumes its control of our weather for the rest of the week and into the weekend. The map below shows this area of dry weather up in Canada and the influence of this high is vast reaching through all of New England.
This weather system will slowly move east and protect us from clouds and rain over the mid-Atlantic region. The pattern might change later next week to allow some rainfall to reach southern New England, but in these dry patterns it's tough to break them.
Temperatures will be warmer Wednesday, but trend cooler in the weekend. A persistent flow of air around the high pressure region may build up seas a bit by Saturday or Sunday and create very minor splashover during high tide.
This is typical the time of year when these weather systems keep New England fairly dry. Last fall also began on a very dry note, and continued through much of October. I think this year, the first half of fall at least will be dry. Remember to water any newly planted material, including lawns.
---
Wednesday: Sunny, with highs in the mid 70s
Wednesday night: Clear, with lows 48 to 55
Thursday: Sunny, with a high in the lower 70s
Friday: Partly sunny, with a high near 70
Saturday: Mostly sunny, with a high near 65 to 70
Sunday: Mostly sunny, with a high near 70
You can follow David's weather updates on Twitter at @growingwisdom.