Those Flags Popping Up In Chinatown? They're Art Protesting People Being Priced Out
Those bright blue, pink, gray and yellow flags popping up around Boston's Chinatown in recent days — at the Chinatown Gate on Beach Street, at Quincy Upper School at 900 Washington St. and at other sites — are part of a public art project protesting residents being priced out of the neighborhood.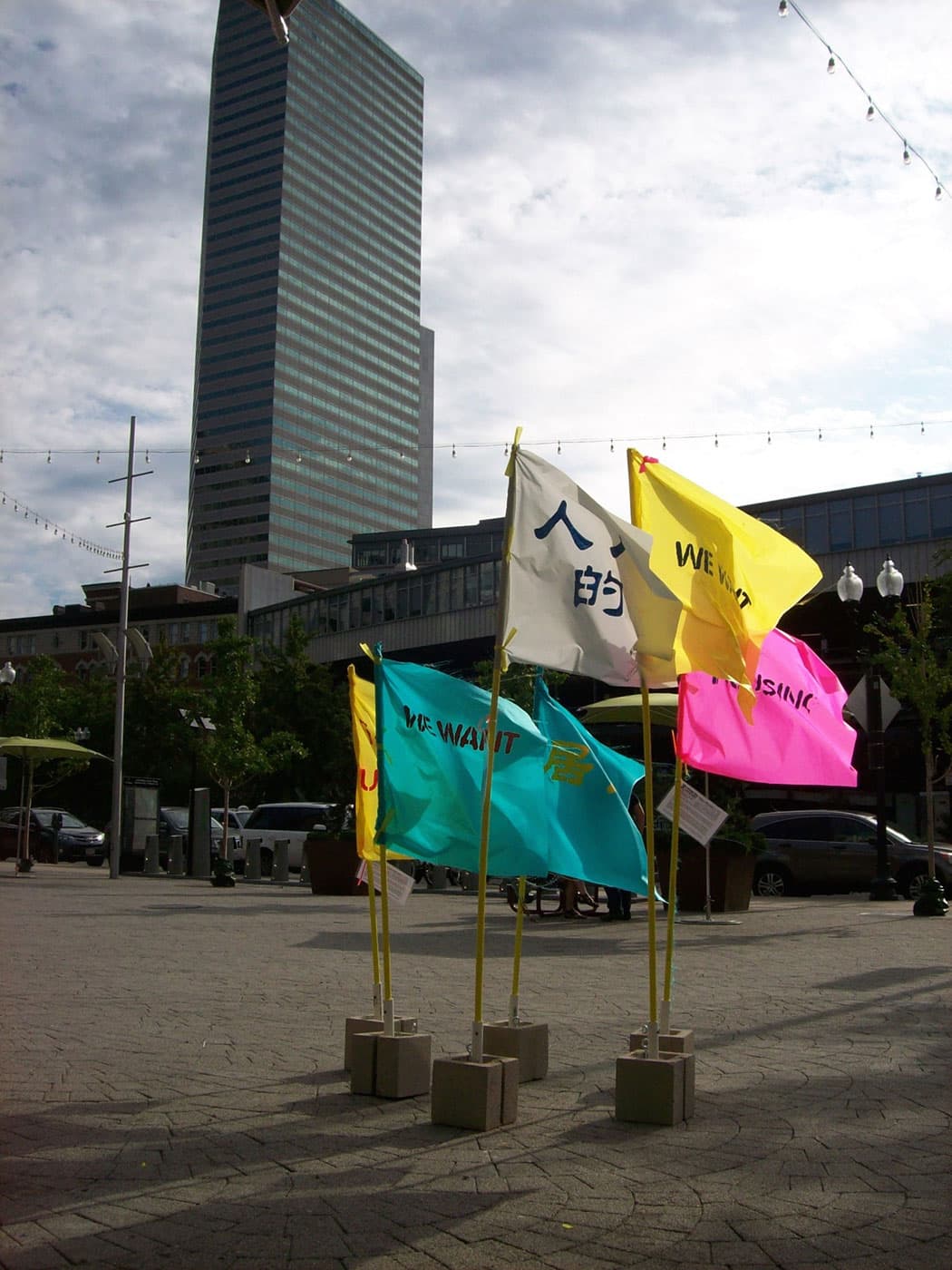 "A lot of what we're fighting for is the right of residents, individual renters and our working class communities and individuals of color to remain in Boston," says Lydia Lowe, co-director of the Chinese Progressive Association, a community-building and activist group in Chinatown. "Because we're seeing more and more people pushed out of the city by skyrocketing rents and a lot of flipping of properties by developers and investors."
The flags — which say things like "We want," "Housing," "Reclaim," "Chinatown" in English and Chinese — are part of a temporary art project called "Flagging Chinatown" by Wen-Ti Tsen, a Chinese-American artist in Cambridge, done as part of the association's second annual "R Visions for Chinatown" project, which runs through Saturday, Sept. 26. The program includes a walking tour of Chinatown beginning at the Quincy School, 885 Washington St., at 1 p.m. tomorrow, "to highlight the affordable housing crisis, particularly focusing on the displacement of residents from Chinatown's historic row houses and calling for their right to remain in the community," explains Jasmine Lee, the "R Visions for Chinatown" coordinator.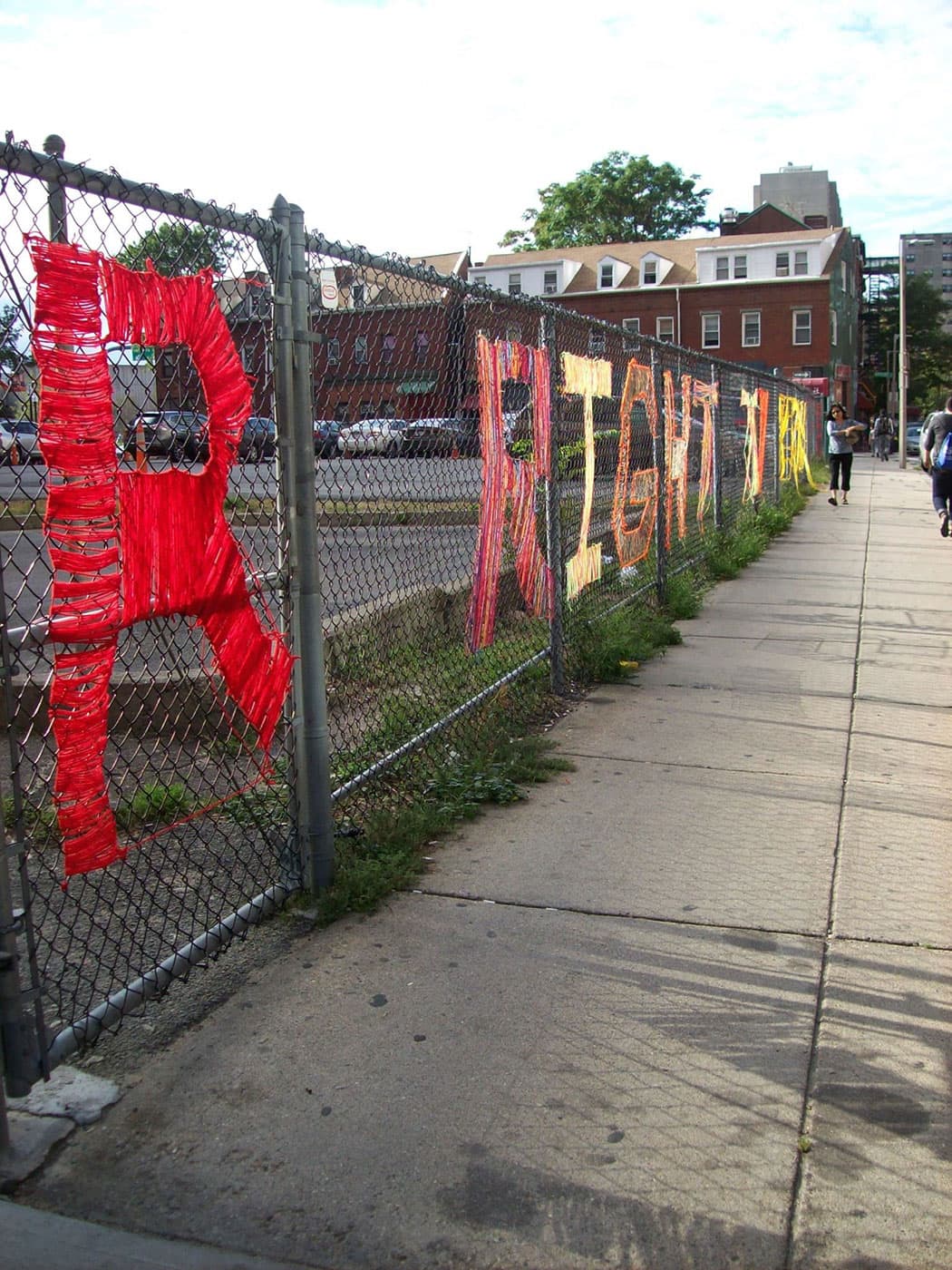 The Chinese Progressive Association has been using art in the hallway gallery at its Ash Street headquarters as well as out in the streets to address community struggles, Lowe says. This year's "R Visions" also includes a mural called "Home: We Live Here" by Chu Huang and Catalina Tang at corner of Maple Place and Johnny Court. And they've used yarn-bombing to spell out "R Right to Remain" along a fence at a city-owned parcel at 56 Tyler St. that Tufts Medical Center uses for parking. The lot is one of a handful of city-owned properties that the association is focusing on. "If we want to stabilize Chinatown's future, we need these parcels to be developed for community priorities — for affordable housing, for the Chinatown library," Lowe says.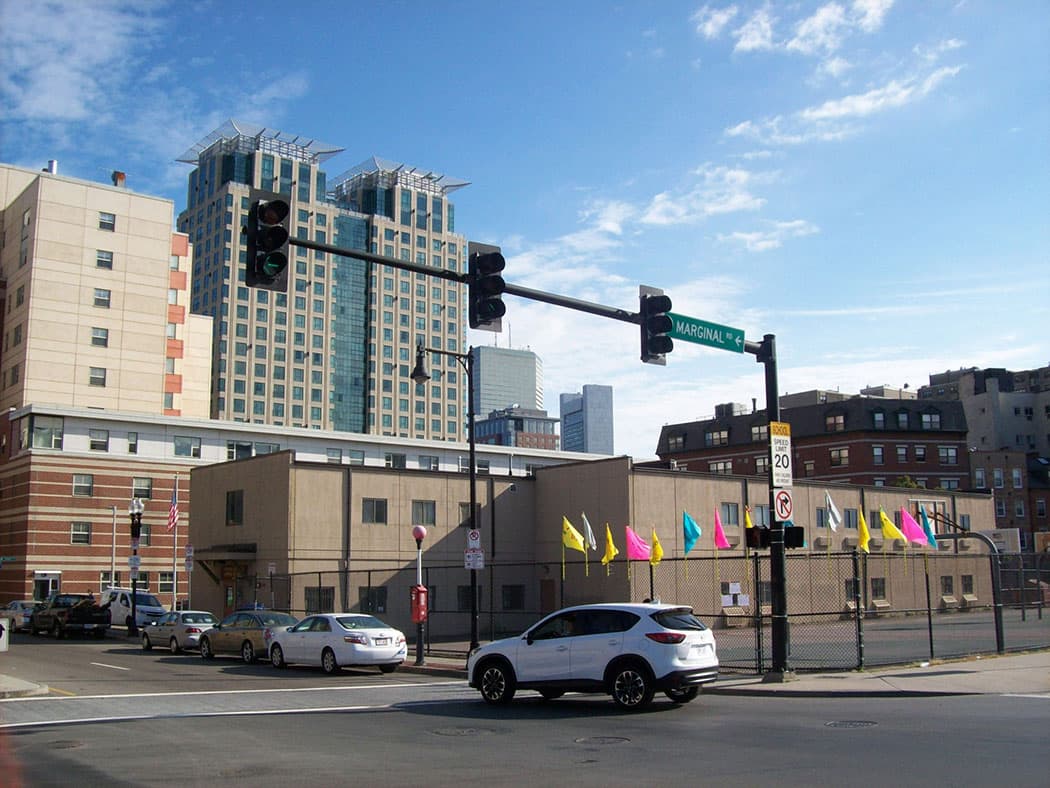 The association is also concerned about the future of brick row houses that have long provided "low-income housing for immigrants" on Hudson, Harvard, Tyler, Pine and Oak streets, Oxford Place and Johnny Court. "These row houses represent Chinatown's history, what it looked like in the old days," Lowe says.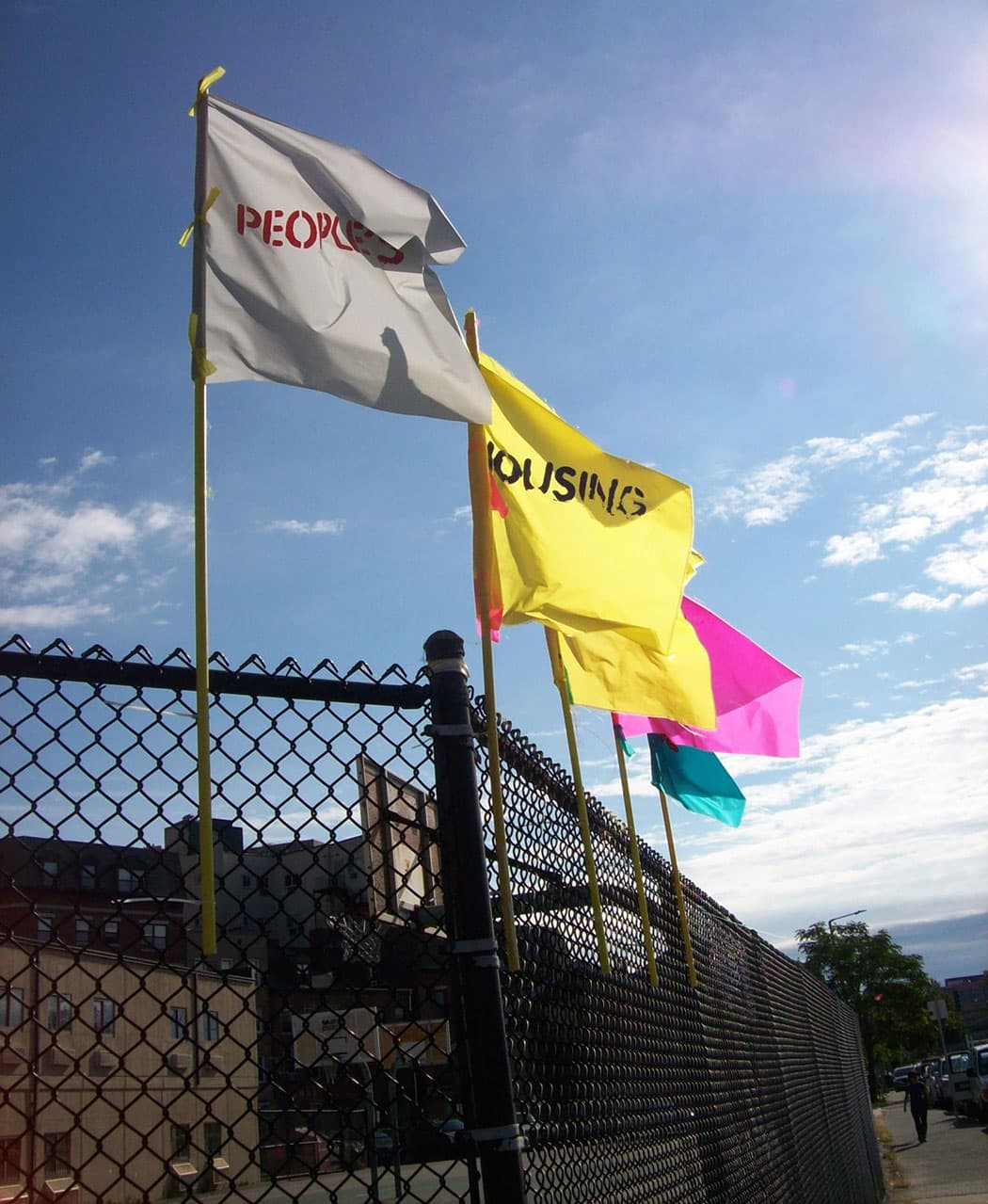 Lowe says that the construction of some 3,000 units of luxury housing in Chinatown since 2000 "has really driven the sharp increase in rents and real estate values." And added economic pressure to redevelop more of the neighborhood. The result, she says, is "overcrowding, two or three families living in an apartment," "poor housing conditions" and an "alarming number of evictions as the places are sold."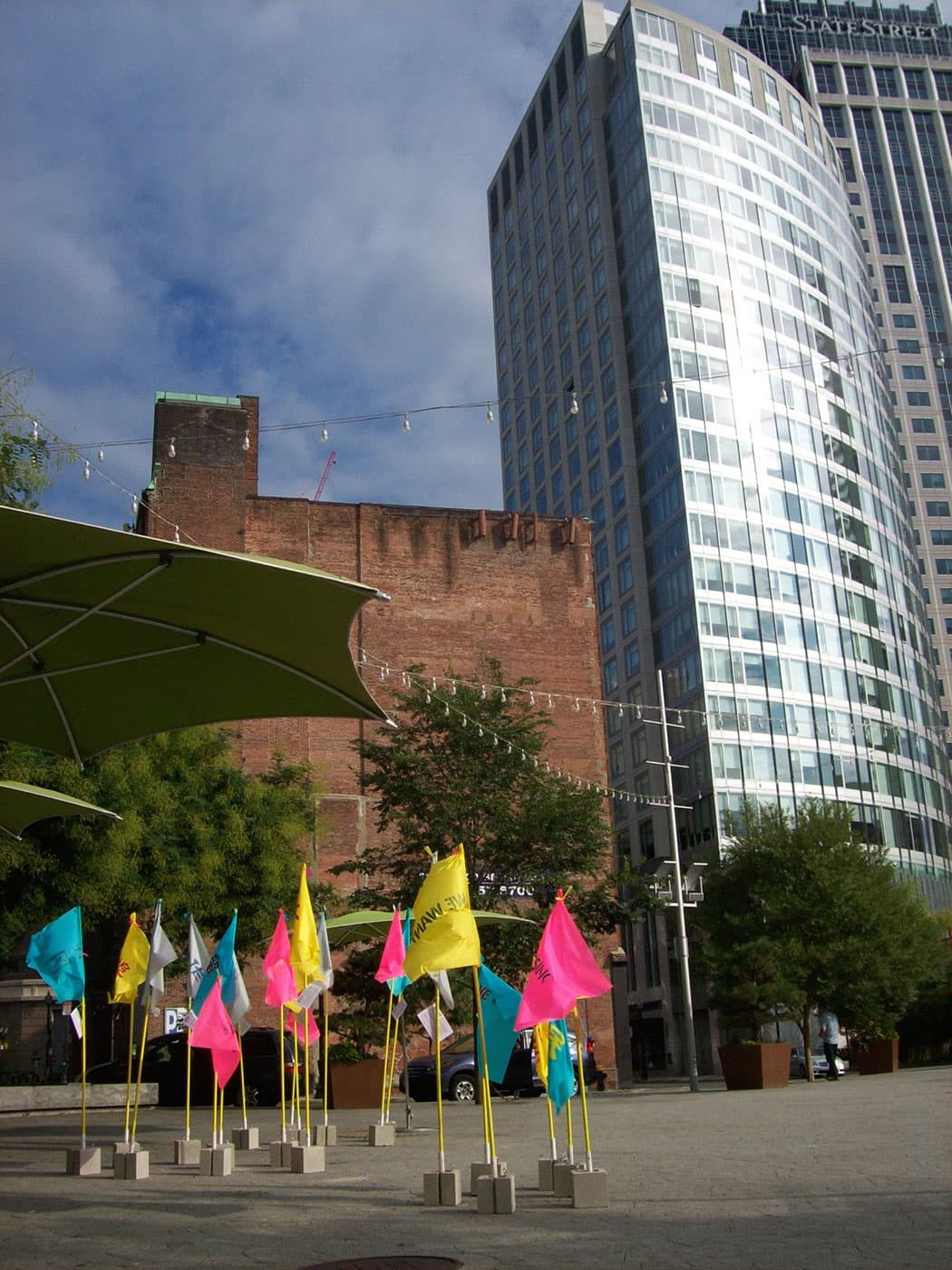 "We are part of the citywide Right to Remain Coalition. It's not just Chinatown, but throughout the city, working-class people are being pushed out of their neighborhoods and it's especially affecting people of color," Lowe says. "It is preventable, but we have to have the political will to do some more radical things. We definitely need much more affordable housing developed. But we also need more government regulation. We lost rent control 20 years ago and that really laid the foundation for what we're seeing today. Currently, we're calling for a city ordinance against no-fault evictions called just-cause evictions. That would just be a small step, when what we really need is rent control."