Heavy Rain Drenches Mass., Slicks Roads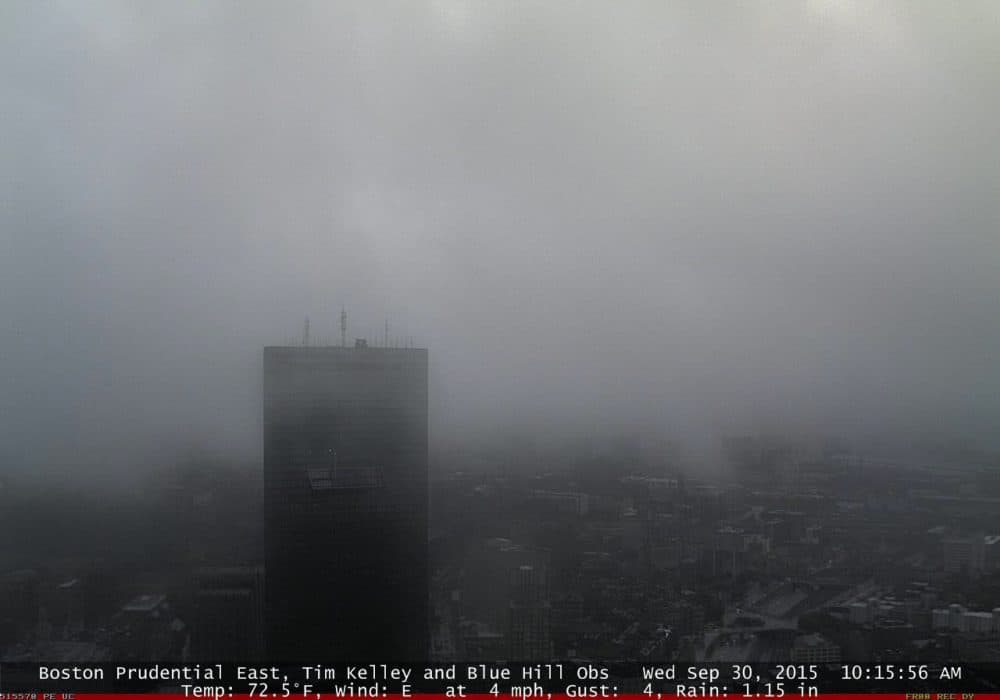 This article is more than 5 years old.
Heavy rain drenched Massachusetts on Wednesday, slowing the morning commute and bringing localized flooding to parts of the state.
The heaviest rains from Wednesday's storms were forecast to occur in the morning, according to WBUR meteorologist David Epstein.
However, it is expected to remain rainy for most of the day, before the precipitation tapers off in the evening and overnight hours.
Flood warnings were in effect for parts of the state through the mid-afternoon.
Morning rush-hour traffic was also impacted by a water main leak in downtown Boston at Kneeland Street.
Boston officials said commuters should avoid the area, if possible.
There were also thousands of power outages Wednesday. As of 1:30 p.m., about 4,000 customers were still without power statewide.
Speaking to reporters, Gov. Charlie Baker spoke about preparations if Hurricane Joaquin makes landfall in New England this weekend.
"Under some of the models, [it] suggests it might land here Friday or Saturday and with a pretty serious hurricane-level type force," he said. "And if that's going to be the case, we obviously have a lot of prep work to do."
The National Weather Service says Joaquin continues to strengthen.
This article was originally published on September 30, 2015.