Milton Soldier, Who Stepped In To Stop Sexual Abuse Of Boys By Afghan Police, Facing Discharge
Play
This article is more than 7 years old.
According to both the U.N. and the U.S. State Department, the practice in Afghanistan of recruiting, enslaving and sharing boys for sex is widespread.
But it is not conducted or tolerated by the Taliban. The culprits are often Afghan police and military commanders supported by the U.S.
That's what Sgt. 1st Class Charles Martland, a Green Beret from Milton, says he was trying to stop when, in 2011, he beat up an Afghan police commander that U.S. forces had put in power in a village in Afghanistan.
The police chief had allegedly chained a young boy to a bed and repeatedly raped him.
Martland and fellow soldiers claim their Army superiors told them to ignore widespread incidents of child rape by Afghan police and military commanders supported by the U.S.
Now the Army wants to discharge Martland, someone who fellow soldiers and friends call a hero.
'Playing With Boys'
Afghan National Police "raped children with impunity," according to the U.S. State Department's annual human rights report of 2013.
"What we are witnessing in Afghanistan today is a serious violation of human rights," said Charu Lata Hogg, who works for the human rights group Child Soldiers International. "It is a grave violation of the rights of children."
She's referring to the Afghan practice of bacha bazi, literally "playing with boys." Boys recruited, bought or kidnapped are dressed and made-up to look like women. They dance for the commanders who keep them, and then they are raped, or shared with other men and often gang-raped.
"This is sexual abuse and sexual slavery," Hogg said.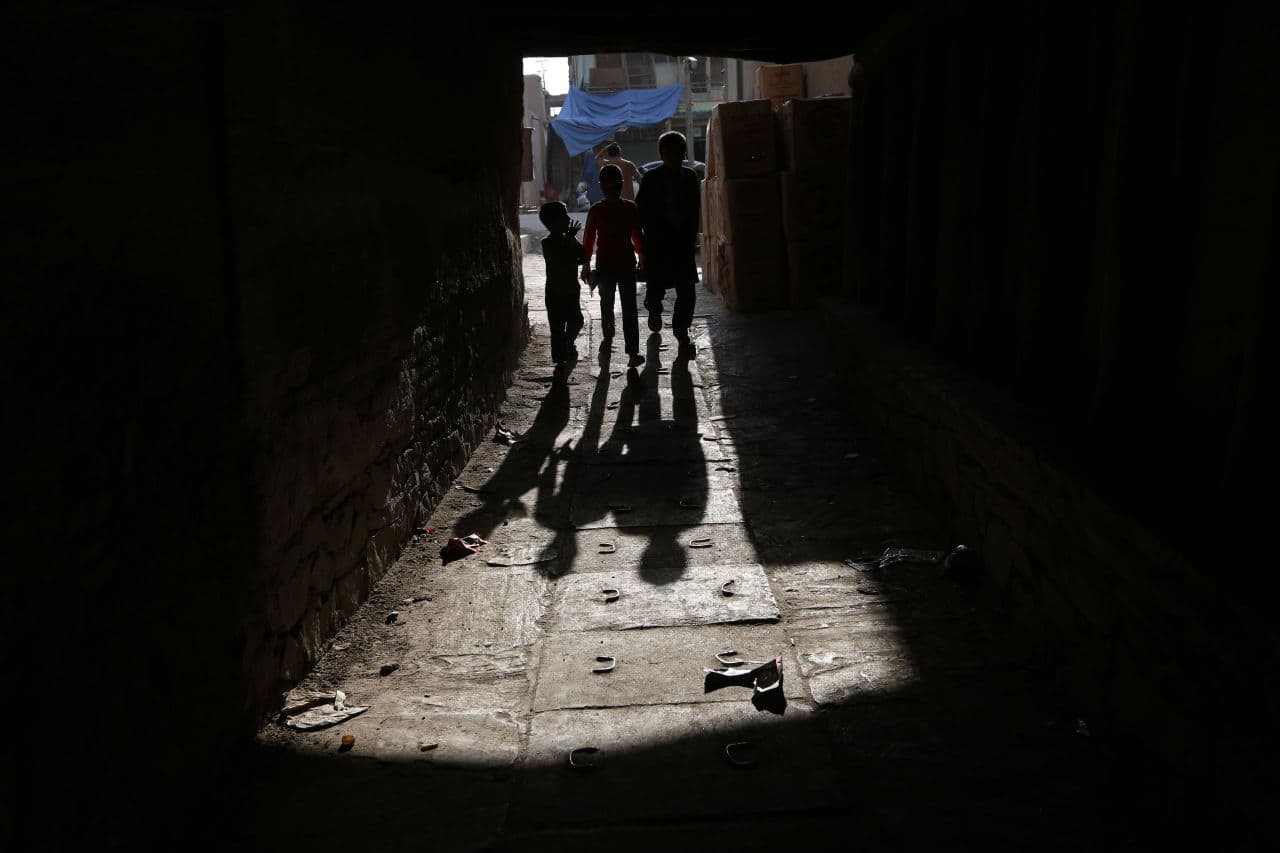 This is the situation Martland confronted in September 2011. He and Green Beret Capt. Dan Quinn encountered a badly bruised woman. She told them she had been beaten when she sought the release of her 12-year-old son taken by a local police commander.
"He didn't just rape him," Quinn recently told Fox News. "He chained the boy to his bed for seven to 10 days, raped him repeatedly. When they came to our camp, they both showed obvious signs of abuse and came to us asking for help."
Quinn says he and Martland summoned the Afghan police commander, whom they had installed. They were clearly frustrated. The previous police chief the Americans had put in charge had raped a young girl. Now this one not only admitted raping the boy, but shrugged it off, laughing "in our face," according to Quinn.
"I picked him up threw him onto the ground multiple times," Quinn told CNN. "And Charles did the same thing. We basically had to make sure that he fully understood that if he ever went near that boy or his mother again there was going to be hell to pay."
There was hell to pay all right. A U.S. helicopter arrived the next day to remove the two Americans. They were investigated for violating the code of military conduct and reprimanded. Quinn was relieved of his command and both soldiers were sent back to the states.
Told To Look The Other Way
Quinn left the Army. Martland didn't. But now, four years later, as the Defense Department works to reduce the number of troops, the Army has decided to force Martland out.
And that brought the 2011 confrontation into the spotlight, along with the scandal of children being raped by Afghans trained, equipped and kept in power by the United States.
"I think the soldiers reacted as any normal person would have reacted," said Will Everett, an aid worker in Afghanistan for the last five years. "You would do whatever you had to do to save the child from that situation."
The practice of keeping boys as dancers and sex slaves forms the background for his just published novel, "We'll Live Tomorrow."
"The Taliban were bad people," Everett said. "But one thing I'll say for them, they wouldn't stand for bacha bazi. As soon as they came to power, they enacted legislation against the practice."
And it stopped until the Americans invaded in 2001 and installed Afghan commanders who brought back dancing boys and child rape.
"I don't think the U.S. military wants to get anywhere near this issue. But now they have to," Everett said. "Children are being raped and the international community is doing nothing about it."
The Army won't explain why it's trying to get rid of Martland. And it's issued a gag order which keeps Martland and fellow soldiers from talking in public. But the Army can't stop Martland from writing to congressmen.
"Morally we could no longer stand by," he has written. "Our [Afghan] local police were committing atrocities and we were quickly losing the support of the local populace."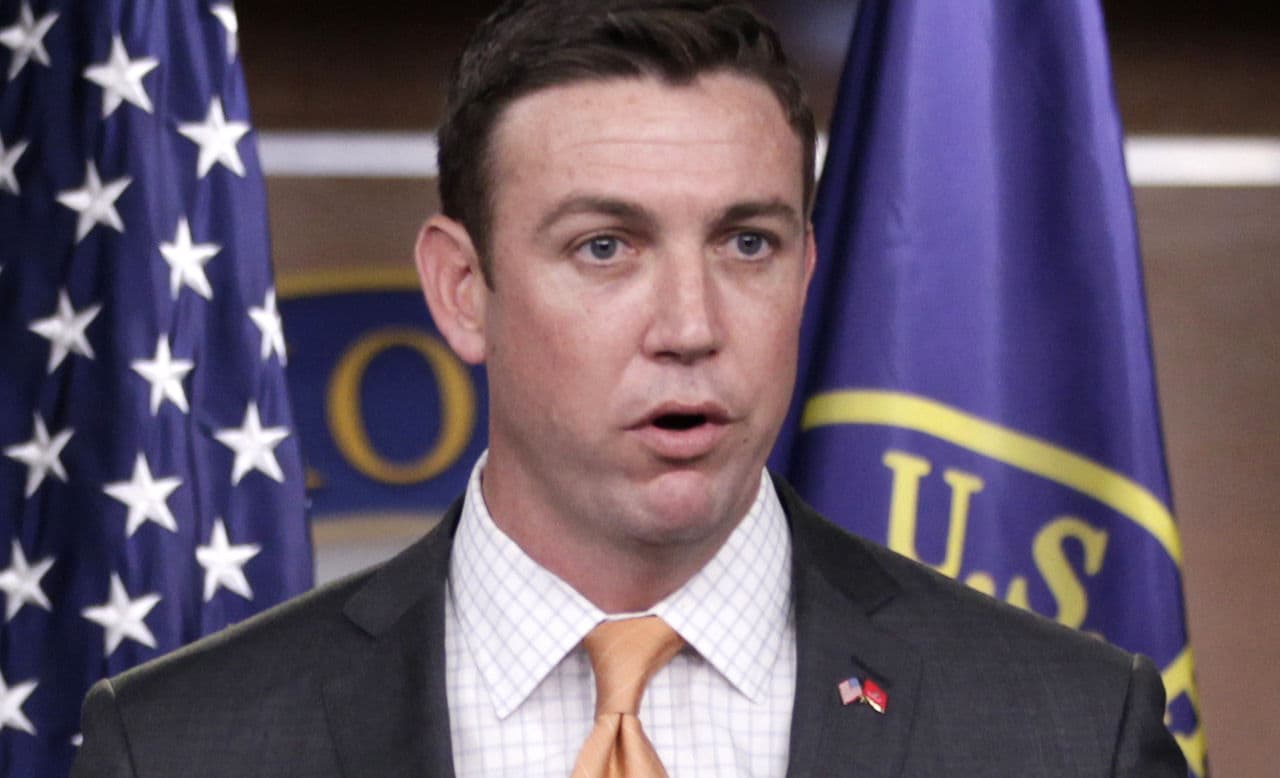 Rep. Duncan Hunter, of California, a Marine with three tours of duty in Afghanistan and Iraq, is leading the fight to keep Martland in the Army.
"In my view, Quinn and Martland did the right thing," he said. "We would expect nothing less."
Hunter, who's a member of the House Armed Services Committee, calls the treatment of Martland and Quinn disgraceful.
"Why would you trust the United States to fight the Taliban and restore justice in your country if we can't keep your little kids from being raped by the people we put in power?" Hunter said. "That's not how you do counter-insurgency operations."
"Look the other way." That's what Martland and Quinn say they'd been told by their superior officers. The Pentagon and the top commander in Afghanistan vigorously deny that.
Hunter says the Department of Defense had no policy, so there was nothing to guide Quinn and Martland as they sought to win hearts and minds in a village outpost.
But the Army won't talk. It cites privacy concerns.
Case Getting Little Attention At Home
In Greater Boston, where the failure of institutions to protect children from abuse has been a long public scandal, there has been no noticeably vocal support for Martland.
Rep. Stephen Lynch, who represents part of Martland's hometown of Milton, says he doesn't know if Martland is being punished.
"The military doesn't have a whole lot of choices here," Lynch said. "They've got to let 40,000 people go. And there will be some good people let go. It doesn't mean they let him go because of that incident."
Rep. Seth Moulton, whose service as a Marine and as an aide to Gen. David Petraeus brought attention to his election campaign last year, declined to comment.
Rep. Michael Capuano, whose district also covers part of Milton, responded to a request for comment by stating that Martland should be commended for standing up for the victim.
"I hope officials will carefully consider all aspects of his case," Capuano wrote in an email.
The secretary of the Army last week gave Martland 60 days to file an appeal to his removal.
Several months before that confrontation with the police commander that ended Martland's tour, he received the Bronze Star for valor in Afghanistan, where our country has invested so much valor, blood and treasure, some of it undeniably spent on supporting local commanders who rape children.
This segment aired on October 13, 2015.