Journalist Explains Origins Of Price And Prevalence Of Heroin Amid Opioid Crisis
07:01
Play
This article is more than 3 years old.
Amid a national opioid epidemic, many are questioning why heroin is so plentiful and so inexpensive.
Journalist Sam Quinones, who authored the book "Dreamland: The True Tale of America's Opiate Epidemic," says much of the reasoning behind heroin's prevalence and price can be attributed to a small area of Mexico, where residents have created what he calls a retail delivery system.
He joined Morning Edition to explain more about these workers, who he says are not drug cartels but rather people working in more informal conditions.
---
Interview Highlights:
On why heroin is so inexpensive right now:
Sam Quinones: "Heroin is a commodity, and it obeys basic rules of business and economics. Heroin is cheap, because it comes from close by nowadays. That's why it's cheaper than it's ever been in our history, really. It comes from Mexico and Colombia. They've been able to outcompete basically Afghani or Turkish or Burmese heroin. And for the last 30 years, almost all of our heroin has been coming from Latin America."
On the network of men — many from Jalisco, Mexico — responsible for heroin's resurgence on the East Coast:
SQ: "I discovered a story in Columbus, Ohio, of how they had traffickers selling heroin for the first time brought by Mexican guys who had a specific way of selling it. The great innovation of these guys is their sales method — they have learned how to sell heroin retail, by the [one-tenth] of a gram, as if it were pizza. They have this delivery system where the addict will call an operator, an operator standing by to take their order. The operator then contacts one of several drivers in Columbus. These drivers are driving from 7 in the morning to 7 at night, their mouths packed with little balloons filled with [one-tenth] of a gram doses of heroin. They then take the order and drive to where the addict might be meeting them. It's a system that has evolved, has improved with technology. They now use cell phones; they don't use guns. They're all about customer service. They have taken this system almost nationwide."
This segment aired on October 13, 2015.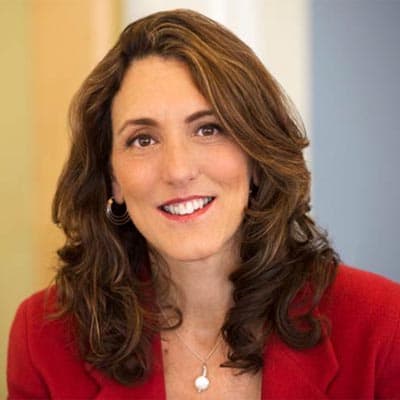 Deborah Becker Host/Reporter
Deborah Becker is a senior correspondent and host at WBUR. Her reporting focuses on mental health, criminal justice and education.