EMC's Sale Revives Inferiority Complex Of Boston-Area Tech Sector
04:17
Play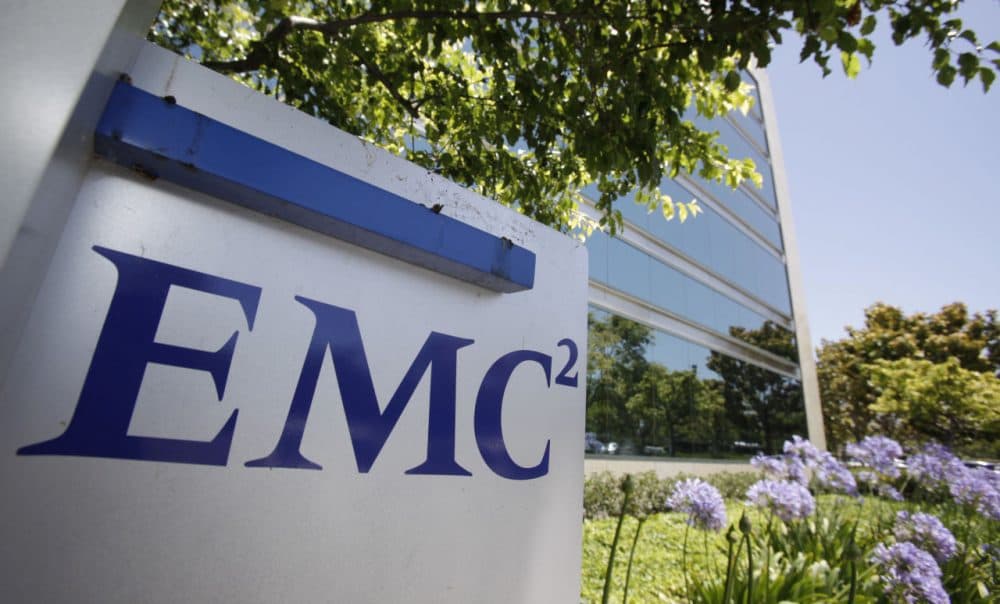 This article is more than 3 years old.
If something's worth what someone will pay for it, then the pending sale of EMC is a gold medal for the Massachusetts tech sector. Texas computer maker Dell is buying the Hopkinton data storage company for a whopping $67 billion.
So why is the pending sale renewing doubts about the prowess of the Massachusetts tech sector?
A Tech Sector Perhaps Too Small For Tech Giants
Next week is probably the most popular tech conference in Boston. It's held once a year, and it's called the unConference.
The unConference is unorthodox because attendees only come up with the sessions they want to hold and go to on the day of the conference. As an example, one session from a previous unConference, called "Tech is for Girls," sought to show participants how to get more women into technology and business to start companies and grow them for success.
Don't be surprised if at the unConference next week someone holds a session with a name like: "The loss of EMC: How can Boston build and keep world-class technology companies?"
"It's always a bit concerning when you hear about an acquisition like this," said Tom Hopcroft, head of the Massachusetts Technology Leadership Council, which is putting on next week's event.
"There's some value in having companies that are at scale like EMC in our ecosystem," he said. "We are a little bottom-heavy."
By bottom-heavy, Hopcroft means that Boston has plenty of startups and small tech companies, and a good number of scale-ups — startups that grow quickly into big businesses. But there are few tech giants. EMC was by far the biggest in IT here. Now its headquarters is leaving for Texas.
EMC executive David Goulden is downplaying the acquisition's impact locally.
"It means as we grow, there'll be more jobs in total in Massachusetts. Growth creates jobs; we plan to grow this business," Goulden said. "And we plan to have more employees than we have today, over time."
Gov. Charlie Baker says Dell executives have reassured him that EMC's business will stay in the Bay State.
"The fact that they decided to locate their storage and server business here in Hopkinton is a great thing and a good sign and obviously supports the strength that we've always had in this," Baker said.
Even so, losing EMC corporate control to Texas could change the company's influence locally, and reinforce a perception that Boston is too small to support a technology giant. It's a perception that led Mark Zuckerberg to take the business he started in a Harvard dorm room, Facebook, and turn it into an Internet giant out in the Bay Area.
"You get this feeling when you're out here, that you have to be in Silicon Valley," Zuckerberg said in a 2011 interview at Y Combinator's Startup School. "... Honestly, if I were starting now, I would have stayed in Boston."
'It's Bigger Than Just One Company Leaving'
To some people, Dell buying EMC is reminiscent of Compaq buying Digital Equipment Corp. in Maynard back in 1998. Glenn O'Donnell is a former EMC employee who did business with DEC.
"The Boston area was once considered one of the technology centers of the world, with the [Route] 128 corridor and all the companies that were there," O'Donnell said. "It's a far different scenario now."
Today, O'Donnell is an analyst at Forrester Research. He says even though the tech economy is undoubtedly booming in Boston, the longer-term question is: How can Massachusetts keep for good as much of that boom as possible?
"It's bigger than just one company leaving," he said. "Policy makers have to examine this and ask: Why would businesses be moving away from a place like Boston?"
In EMC's case, there are 67 billion reasons. And it's hard to argue with that. But you can't blame Boston techies for wondering what they have to do to build a company so big and powerful that it can do what Dell is doing: Pay $67 billion to take over a prominent company in another part of the country.
Correction: An earlier version of the post incorrectly identified the Massachusetts Technology Leadership Council. We regret the error.
This segment aired on October 14, 2015.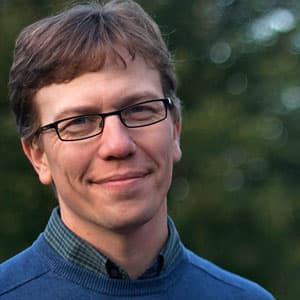 Curt Nickisch Business & Technology Reporter
Curt Nickisch was formerly WBUR's business and technology reporter.