Parishioners Say They Have No Plans To Leave Shuttered Scituate Church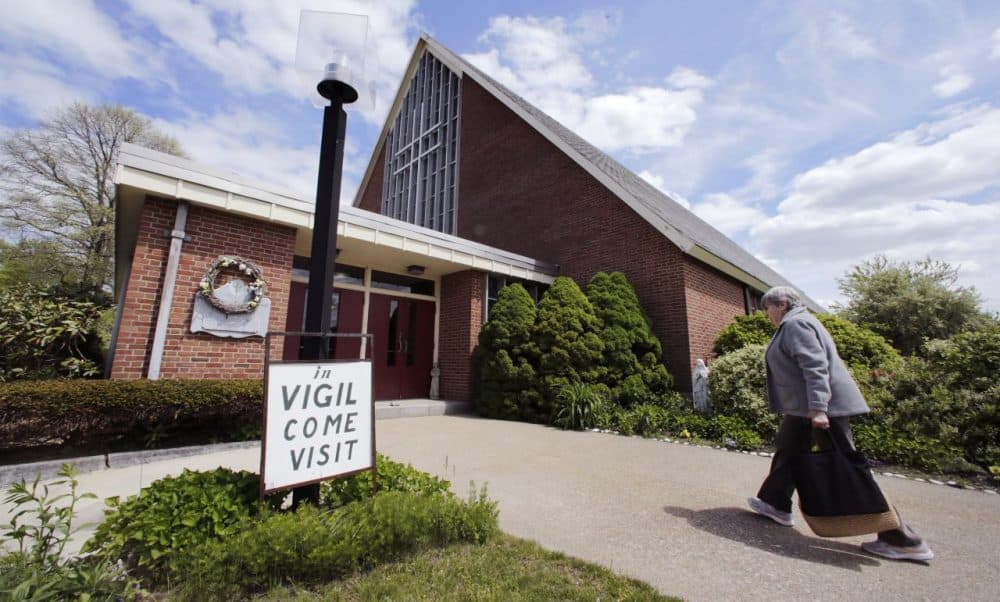 This article is more than 3 years old.
Parishioners holding a vigil at a closed Scituate church say they will appeal the latest court ruling ordering them to end their 11-year vigil inside the building.
The Massachusetts Court of Appeals on Wednesday affirmed a judge's ruling that parishioners at the St. Frances X. Cabrini Church are trespassing on property owned by the Archdiocese of Boston.
The parishioners say they have had three pleasant meetings with Cardinal Sean O'Malley, but that after the last meeting the Archdiocese presented them with a notice to vacate the church.
During a press conference at the church on Thursday, an attorney representing the parishioners urged the cardinal to reopen the church.
"He would bring back so many Catholics that they are trying to bring back to the church right here in Scituate," Mary Ellen Carmody said.
The Archdiocese is asking the Parishioners to conclude their vigil, which began in 2004 when the church was closed as part of a reorganization effort.
The parishioners say that for now they have no plans to leave.
With reporting by WBUR's Fred Thys and The Associated Press