Medford Breaks Ground On 'Peace Garden' Memorial In Honor Of Boston Bombing Victim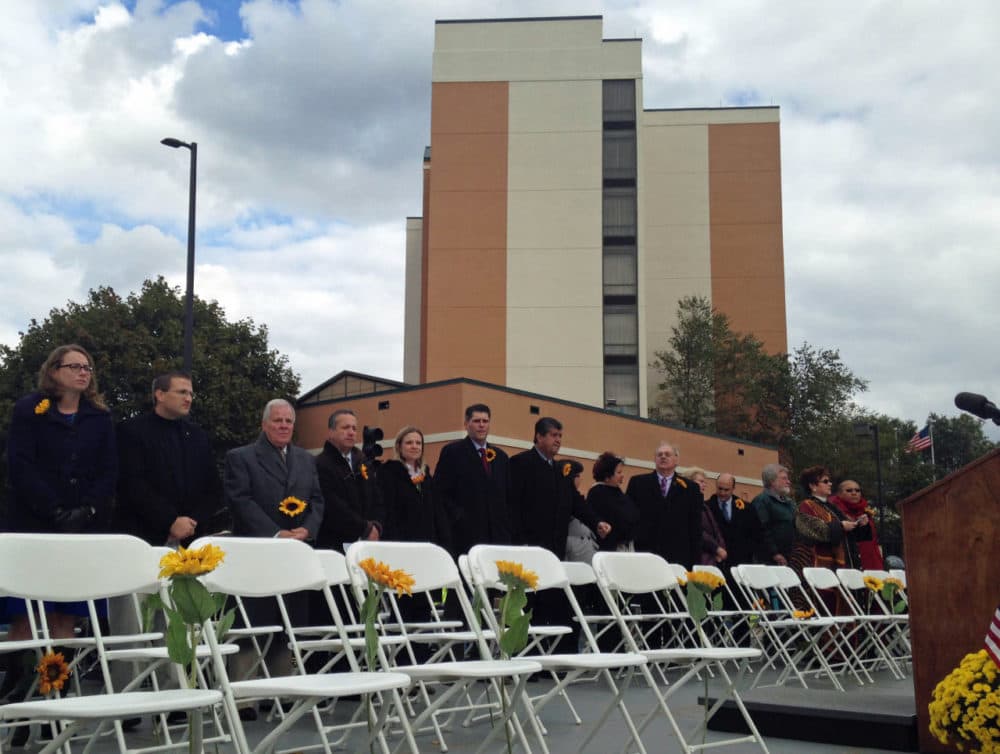 This article is more than 7 years old.
Hundreds attended the ceremonial groundbreaking of a Medford garden on Sunday memorializing one of the three people killed in the Boston Marathon bombings.

The Krystle Campbell Peace Garden honors the 29-year-old Medford woman killed in the 2013 blasts.
The garden's design includes five fountains, as well as a sidewalk leading into the garden that will depict landmarks along the Boston Marathon route.
Patrick Downes, who lost a leg in the marathon attacks, spoke on behalf of survivors, saying the garden will celebrate all of those impacted by the bombings.
"So [whether] you're from the People's Republic of China, or the People's Republic of Cambridge, Dorchester, Wilmington or right here in good ol' Medford, we can all be united in saying, 'Peace,' " he said.
Krystle's father, Bill Campbell, thanked Medford Mayor Michael McGlynn, as well as those in attendance, for supporting his family and the memorial project.
Officials hope to complete construction on the garden, which is located near City Hall, by next June.