Author James McBride Remembers Globe Jazz Critic Ernie Santosuosso
Here's what happens when you get old. You wake up one day and feel 24 but look in the mirror and you're 58. And the whole show is slipping past. And what you once knew as solid ground is gone. And the pillars you lean on have fallen away.
That's how I felt when I heard that former Globe jazz critic Ernie Santuosuosso died Monday at 93.
I was on my first day on the job as a reporter for the Boston Globe Living-Arts section when Ernie wandered over to my desk. He was a white guy with white hair. It seemed like there were a thousand guys like him walking around Boston in those days. But I was stupid back then. This was in 1981. I was a 23-year-old black kid from New York with an Afro the size of Milwaukee. And I was lost.
Ernie introduced himself, and when I announced that I loved jazz, he recited line for line, the lyrics to Jimmy Van Heusen's "Polka Dots and Moonbeams."
"A country dance was being held in a garden.
"I felt a bump and said "Oh, I beg your pardon…"
"Suddenly I saw polka dots and moonbeams
"All around a pug-nosed dream…."

"Dexter Gordon recites those lyrics," he said, referring to saxophone great Dexter Gordon. "before playing the song. That's why he so lyrical. He knows the lyrics."
Did you ever see Dexter play?" I asked.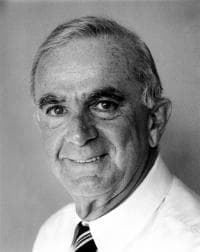 "You kidding? I first saw him ..." and he talked about Dexter for 20 minutes, complete with wisecracks, jokes, puns, pardons, anecdotes. One subject tumbled into another. From Dexter he moved to Miles. Then Coltrane. Then Cannonball Adderley, Dizzy Gillespie, Lionel Hampton, and many of the famous jazzmen he'd seen or interviewed. An hour blew past. I found my man.
Ernie was the Globe jazz critic during my two-year stint there in the '80s. But he was much more than that. He was a proponent of jazz long before most white critics had the guts to wander into some of the old jazz clubs to hear black players. He knew the hardship of jazz life. He gave dozens of young jazz musicians their first major press coverage.
He was close to jazz musicians. He often knew things about the music that only the musicians knew: that drummer Buddy Rich, for example, would curse his musicians out, but often played for local prison inmates for free when he was on the road. That Frank Sinatra, a conservative good old boy, was a civil rights proponent who walked the all-black Count Basie band into the largely segregated Sands Casino Hotel in Las Vegas in the 1960s to play behind him, management be damned; that drummer Art Blakey was nearly deaf and played so loud that his musicians complained that his ride cymbal sounded like "white noise."
Ernie understood the historical significance of jazz long before it gained respectability. It was Ernie who basically talked Globe editor Tom Winship into starting the Boston Globe jazz festival in the '60s — the first major newspaper to ever sponsor a jazz festival. He was an ardent proponent of the Berklee School of Music and the Newport Jazz Festival years before they became worldwide staples of jazz. He was a pioneer.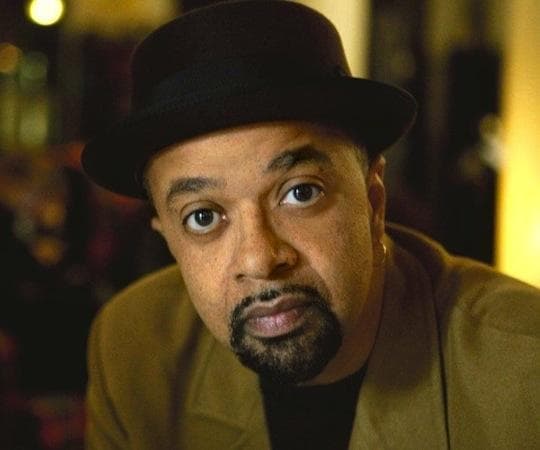 We were close despite our age differences — he was 35 years older than me. The reason, I think: Ernie had an appreciation for black culture that was unsurpassed in any older white man I'd ever met. He delighted in the nuances of black life. The food. The laughter. The style. It made him laugh. It was no less hilarious in his view, than the wild, poor, working class Italian life he'd known as a boy growing up in Dorchester. He loved the jazz culture. Yet he had such a big heart, there was room for everything. He liked rock and roll, but knew he didn't love it as much, or could write about it with the verve, as the magnificent pop writer Steve Morse whom he mentored.
He liked films. But knew that Globe writer Bruce McCabe was the master film critic. He appreciated theater, but understood that critic Kevin Kelly, whose reviews launched dozens of Broadway shows into orbit, was the critical lion in that genre. There were some heavy hitters sitting around the Living-Arts section in those days. They worked like dogs, overwhelmed with frantic requests that seemed to come from everywhere. Do my show. Review my record. Come to my opening. It was madness. Ernie stalked the floor in that department like a general. He'd stand over his exhausted colleagues' desks and tell jokes while they were writing on deadline. Invariably, these hard bitten souls, who'd seen and heard more puff and gaffe in one week than most will hear in a lifetime, would look up and laugh. Ernie could make a dog laugh.
He was an old man in a young man's game, and in his early days, back in the '60s and '70s, when he appeared at rock events in his 50s clad in jacket and tie, he'd joke, "The bands see me and think I'm a narc." I once wandered into Wally's Jazz Club on the city's South End with Ernie, who was then nearly 60. We sat at the bar lined with tough-looking young black dudes drinking whiskeys and beer. I ordered a crème. The bar fell into silent stares. Ernie, the only white guy in sight, wearing a jacket and tie, turned to the guy sitting next to him, pointed at me, and said, "I'm not with him." The guy cracked up. They talked all night.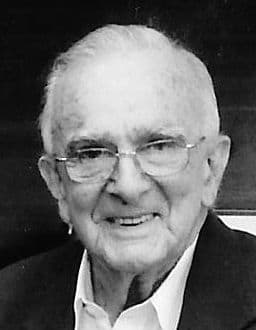 The young musicians knew him. The old musicians respected him. And he respected them back.
He loved his wife Janet. She was a physically beautiful woman. He used to wonder aloud how a palooka like him — an Italian guy who dropped out of law school, started out on the copy desk and worked his way into sports and later arts criticism — nabbed such a beauty. "Janet married me," he once quipped, "in a fit of blindness." She called him all day long when he was on the job. Her death in 2000 after he'd retired wounded him badly, and he fell in with some old dog — literally a dog. I don't know where Ernie got that dog from, but he loved that creature. It used to yank him around during walks when he got older.
He fell out of my orbit as people do when you move on to another city, another town, another life, and the years roll past. But I always called him when I had a problem: Divorce. Lousy book. Lousy record. He was always proud of me, no matter what I did. And his opinion always mattered to me. Because he had such a big heart, and such grace and humility. To me, the world seemed safer when he was around. To me, he always epitomized so much of what it really means to be American.
I'm sorry he's gone. I want to stop time and go see him and tell him everything. I can never think of Boston without thinking of him, a man whose kindness, laughter and journalistic excellence pushed a forgotten music into the American vocabulary, and whose intelligent disposition filled the life of friends and colleagues with a collage of sweet, precious memory. It's his final gift to all of us, and for that we are grateful.
-30-
Visiting hours for Ernie Santosuosso are Thursday, from 4 p.m. to 7 p.m. at the Cartwright-Venuti Funeral Home, 845 Washington St., Braintree. The funeral Mass will be at 12:30 p.m. Friday in St. Francis of Assisi Church, 850 Washington St., Braintree.

James McBride, a Living-Arts writer at the Boston Globe in the 1980s, is the 2013 National Book Award winner for "The Good Lord Bird." He is also the author of "The Color of Water: A Black Man's Tribute to His White Mother" and "Miracle at St. Anna" as well as an accomplished saxophonist and composer. He was elected to to the American Academy of Arts and Letters in October.