Artists And Politicians Talk Issues — Over Banana Bread — At Annual State House Event
This article is more than 5 years old.
Artists, art leaders and legislators gathered at the State House Wednesday for an annual pow wow about issues affecting the creative sector in Massachusetts.
The event — with the clever title "Artists Under the Dome" — is a day-long effort to bridge gaps between politicians and artists while highlighting the role the arts play in the state's economy.
Tireless advocate Kathy Bitetti, of the all-volunteer Massachusetts Artists Coalition, co-founded the event nine years ago.
"Our issues are much wider than just arts funding," she explained, "it's labor law, it's housing law, it's tax law."
Also on the table this year: gentrification, rising living costs, the independent contractor law and the ivory ban bill.
Artists gathered in the State House's Great Hall to discuss these issues -- and also their ideas and hopes — with states leaders including Treasurer Deborah Goldberg, members of the Joint Committee on Tourism, Arts and Cultural Development, and the Massachusetts Cultural Council.
Bitetti is also a practicing artist and policy wonk who's known for breaking the ice with legislators by bringing them her own homemade banana bread. And yes, there were loaves of it at the State House on Wednesday.
"Artists Under the Dome" is the only gathering like it in the country according to Bitetti. But she was proud to add that artists in New Hampshire are thinking of starting one of their own. Ultimately Bitetti hopes every state in the country will be inspired to do the same.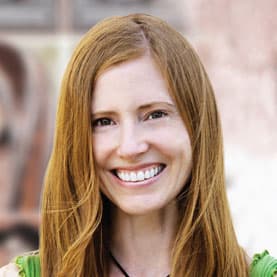 Andrea Shea Senior Arts Reporter
Andrea Shea is WBUR's arts reporter.