Danvers Teen Accused Of Murdering Teacher Ruled Competent To Stand Trial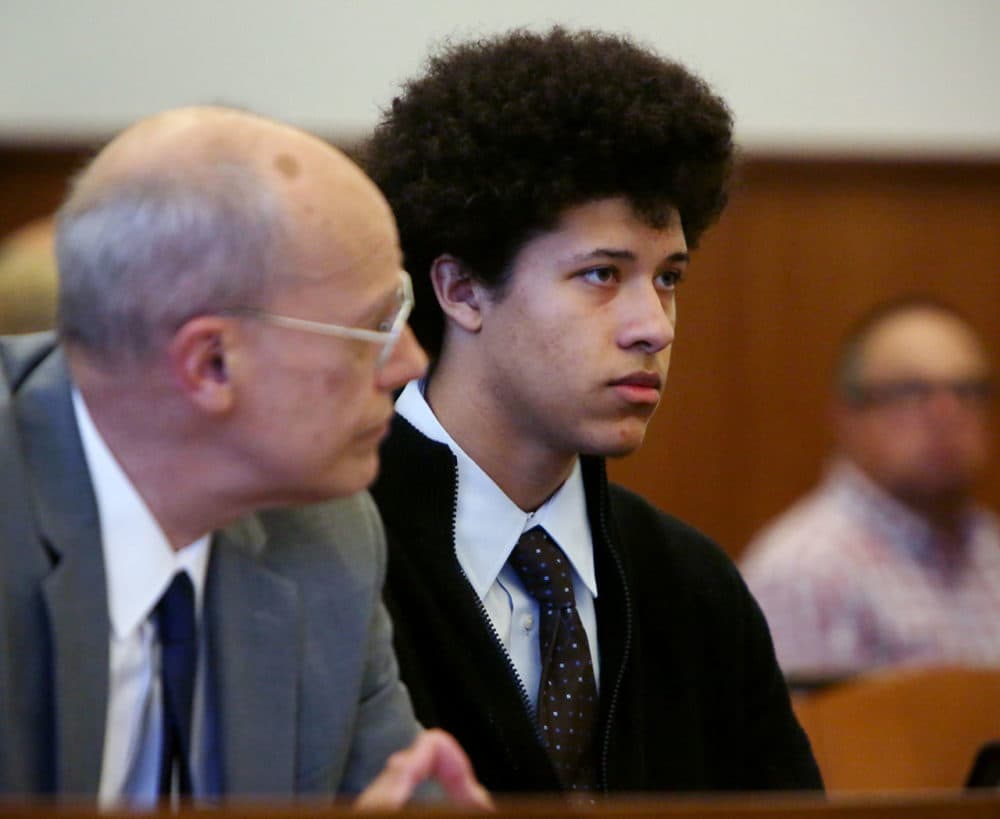 This article is more than 4 years old.
A judge has ruled that a teenager accused of raping and murdering his math teacher is competent to stand trial.
After reviewing the findings of a 20-day mental health evaluation, Judge David Lowy ruled Wednesday that the trial of 16-year-old Philip Chism, of Danvers, can move forward.
"Mr. Chism has sufficient present ability to consult with his attorney with a reasonable degree of rational understanding, and a rational as well as factual understanding of the proceedings against him," Lowy said.
Jury selection in the trial was halted in October, after Chism's lawyer expressed concerns about Chism's mental health and an evaluation was ordered.
Chism had refused to enter the courtroom, banged his head against a floor and told a psychologist he hears voices and hopes someone will shoot him. Prosecutors said they believe he was faking to avoid a trial.
Jury selection is now set to resume Thursday morning, and opening statements could begin in two weeks.
Lowy on Wednesday also denied a motion from Chism's lawyers to change the trial venue.
Chism, who has pleaded not guilty, was 14 when he was charged with the 2013 murder and sexual assault of his teacher, 24-year-old Colleen Ritzer. He is being tried as an adult. His lawyers have indicated they will use an insanity defense.
Ritzer's body was found in woods near Danvers High School. Prosecutors say her throat had been slit with a box cutter.
With reporting from WBUR's Simón Rios and The Associated Press
This article was originally published on November 04, 2015.