MBTA Announces New Subway Designs, Then Pulls Back Due To Evidence Of 'Irregular Voting'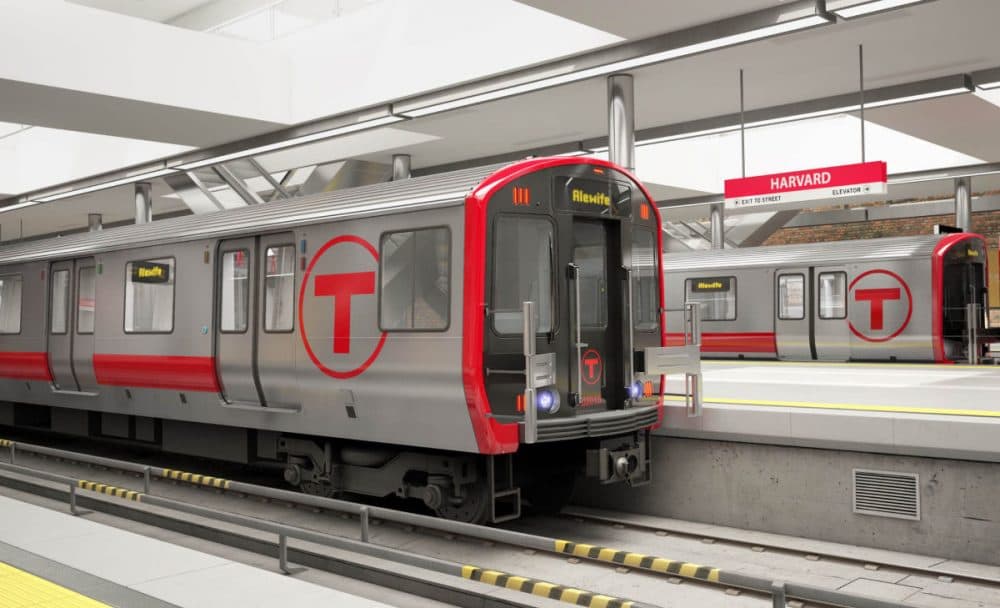 This article is more than 4 years old.
About 90 minutes after announcing the results of a public survey that selected designs for the MBTA's new Green, Orange and Red line cars, a T spokesman said the agency has decided to hold the results.
Spokesman Joe Pesaturo said in an email Tuesday evening that they need "sufficient time to look into evidence of some irregular voting patterns."
Earlier on Tuesday, the MBTA had announced the exterior designs chosen for the new subway cars after soliciting public opinion online.
From Oct. 20 to Nov. 3, 177,338 votes were cast for the designs, the T said.
Take a look at the cars' chosen designs below (which happen to be different for each line):
Green Line: Option 3 won with 89 percent of votes.
---
Orange Line: Option 1 won with 41 percent of votes.
---
Red Line: Option 2 won with 90 percent of votes.
---
T General Manager Frank DePaola had said the new cars, which will replace the oldest cars on the three transit lines, are a big step in enhancing the T.
"As these new cars are introduced to the Green, Orange and Red Line fleets, customers will experience improvements in both capacity and reliability," he said in a statement.
The new cars will provide more comfortable seating, computer-controlled lighting, improved temperature control technologies, and will meet the latest Americans with Disabilities Act requirements, the statement added.
New cars are not expected to arrive until 2017 for the Green Line, 2018 for the Orange Line and 2019 for the Red Line.
This article was originally published on November 10, 2015.