Photos: Designer Tests The Air Over New Skate Park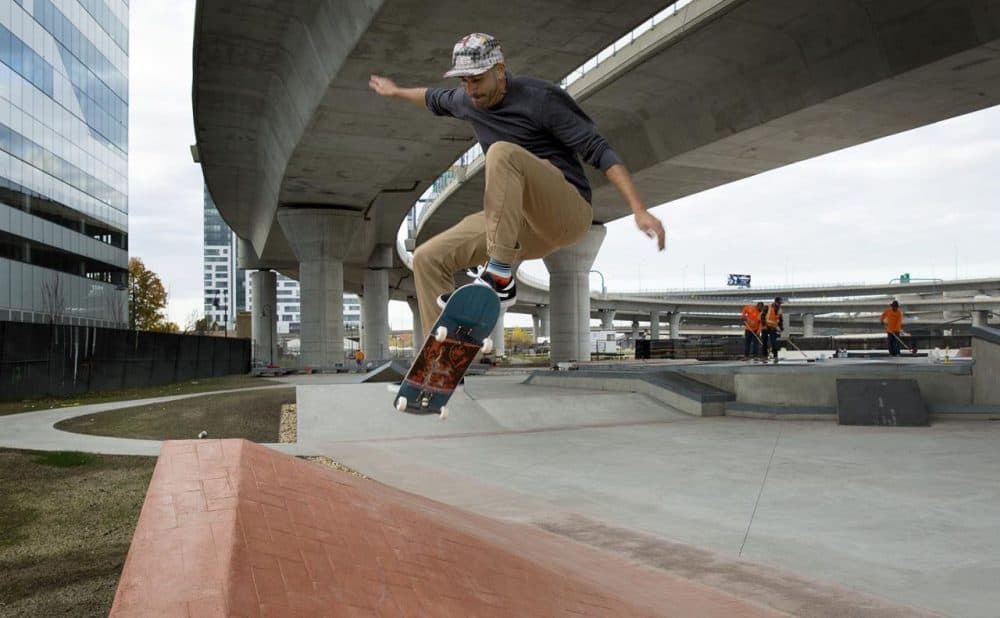 This article is more than 6 years old.
As WBUR's Zeninjor Enwemeka reported a few weeks ago (and on Friday on the radio), the long-awaited Lynch Family Skatepark in Cambridge is finally set to open this Saturday.
Ahead of the opening, we caught up with the lead designer of the park, former pro skater Kanten Russell. He was there as construction workers were finishing up their work, and he took a few runs on his skateboard to test some of the ramps and jumps he designed.