Walsh Proposes 21 As Legal Age For Tobacco Sales In Boston
04:37
Play
This article is more than 5 years old.
The age requirement for tobacco sales would rise from 18 to 21 in the city of Boston, under a proposal out Wednesday from Mayor Marty Walsh.
If the plan is approved by the city Board of Health, Boston would become the second major city in the United States, after New York City, to increase the legal age for tobacco sales.
Currently, 83 smaller communities across Massachusetts make 21 the threshold for purchasing tobacco products. (Click the map below to enlarge it.)
Walsh's proposal would cover all tobacco and nicotine products, including e-cigarettes.
"We know the consequences of tobacco use are real and can be devastating," Walsh said in a statement. "These proposed changes send a strong message that Boston takes the issue of preventing tobacco addiction seriously, and I hope that message is heard throughout Boston and across the entire country."
Walsh's plan follows a strong recommendation from the American Academy of Pediatrics (AAP) last month, calling for a nationwide ban on tobacco sales to men and women under the age of 21.
"Tobacco use continues to be a major health threat to children, adolescents and adults," Karen Wilson, chair of the AAP Provisional Section on Tobacco Control, said in a statement. "The developing brains of children and teens are particularly vulnerable to nicotine, which is why the growing popularity of e-cigarettes among adolescents is so alarming and dangerous to their longterm health."
According to the mayor's office, the rate of cigarette use among Boston high school students was down to 7.9 percent in 2013 — well below the national average of 15.7 percent — though use of other tobacco products is up in Boston over the last several years, the city added in its statement.
In 2005, nearby Needham became the first town in the country to pass a so-called Tobacco 21 law. Town Manager Kate Fitzpatrick says there were concerns about the impact on businesses initially, but "nobody has gone out of business because of it." Fitzpatrick says many town residents are pleased with the results of the law.
A study out earlier this year shows the youth smoking rate in Needham dropped almost 50 percent in the first five years after ban.
Some convenience stores owners in Massachusetts have argued against increasing the legal age for tobacco sales, but no one from the New England Convenience Store Association has responded to a request for comment for this story. Cumberland Farms declined to comment.
The city of Boston Board of Health is expected to vote on Walsh's proposal on Dec. 17. It approved, the changes would take effect in 60 days.
In September, Walsh signed an ordinance banning the use of smokeless tobacco products at all city sports venues.
This post was updated at 4:55 p.m. with additional reporting by WBUR's Benjamin Swasey. The audio atop this post is the Morning Edition feature version.
This article was originally published on November 18, 2015.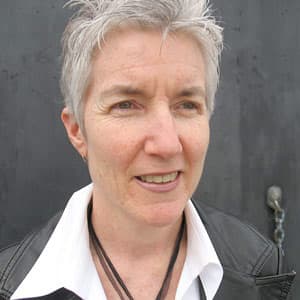 Martha Bebinger Reporter
Martha Bebinger covers health care and other general assignments for WBUR.