Crime Fiction Didn't Get Any Better Than In The Work Of Ruth Rendell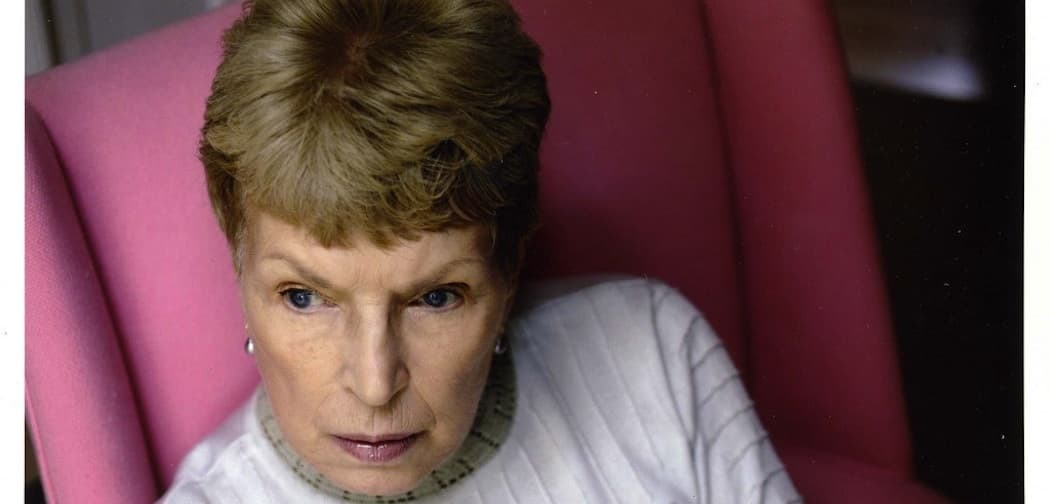 This article is more than 5 years old.
If there were real justice in the world then Ruth Rendell's final book would have been her penultimate "The Girl Next Door" — a sweet and sexy statement of not going gently into that night. But the world's greatest crime writer — until her death at 85 last May — had one more book in her, the recently published "Dark Corners."
Dark corners and justice were two things that Rendell cared deeply about. She was a committed, though politically incorrect, liberal – she was a Labour Party member of the House of Lords. And though she was unafraid of going into the dark realms of the human psyche, her protagonists did not — unlike Patricia Highsmith's Ripley — often get away with murder.
We won't say, of course, whether that holds true in "Dark Corners." But we do have to say that the characters here are not among her most interesting. They are shadows of some of the characters we have met elsewhere in her previous 65 novels (including those written under the pseudonym Barbara Vine).
Carl Martin is the passive protagonist. He's trying to make it as a novelist, so in order to make ends meet he rents out part of the London house he's been left. He unwisely sells a friend some diet pills his father left around. The diet does not go well for her.
Rendell has a panoply of Uriah Heep-type characters — sycophantic, creepy, lower class — and Dermot McKinnon, the tenant, starts to blackmail him.
The idea, I suppose, is that there are unintended consequences to the smallest of actions and that lies and passivity are not the way to deal with life's problems.
All good, but the plot here is pretty thin stuff to base a novel on. Carl's bad judgment was hardly sinful and while his worries about what the British tabloids might do with the information is justified, his spinelessness is merely frustrating. And his girlfriend's reactions to his behavior are totally unbelievable.
Thus the corners that Rendell delves into aren't dark; they're just unilluminated. Even Dermot doesn't measure up to her viciously uptight villains like Arthur Johnson from the novel, "A Demon in My View" or the similarly moralistic Ambrose Ribbon in the short story "Piranha to Scurfy."
Carl suffers from writer's block and perhaps Rendell was having some of the same problems:
"He was writing stiffly: the little dialogue he attempted was stilted and strangely outdated, and his characters spoke to each other as if they lived in the middle of the last century."
The good news is that Rendell's prose, at least, was elegant to the end, much more so than any other crime writer I know of.
"Walking Sybil Soames home from church on Sunday morning was possibly (or arguably, as journalists wrote every day in newspapers) the most fateful thing Dermot had ever done in his life. He didn't know this, of course. He didn't arrange it. It just happened, that's all."
Randomness was a key theme in Rendell's world — that and the fateful decisions we all make, not realizing how important they are at the time. As she told fellow mystery writer Julian Symons, "I feel very strongly this situation of the fork in the road, whether you take left or right, and I'm conscious of this in my daily life."
And for all of Rendell's liberal politics, what is most intriguing about her crime fiction is the utter lack of sentimentality. Working class men are likely to be hooligans and the women coarse and vulgar. Middle class men and women are snobs or worse. And the rich — don't ask.
Her chief detective, Inspector Wexford, wrestles with changing times. Both he and Rendell have fixed moral compasses, but they're flexible enough to allow for new ways of thinking about gender, immigration and marriage.
The Wexford novels are not her best — the outcome is too predetermined. They're solid whodunits set in Suffolk and it's fun to see Wexford and his family grow older together
It's the standalones where Rendell excels. Here, then, is where to start.
1. Rendell hit the ground running with her first published novel, "From Doon with Death" in 1964. You won't go wrong with any of her early work, but it was in the mid-'70s when she took her work to an even higher level with "A Demon in My View" and "A Judgement in Stone," the first as terrifying a look at a psychopath as "Psycho" and the second an examination of class warfare (the lethal variety) before we even started talking about a have and have-not society.
2. Ten years later, Rendell wanted to go even further into the contemporary English heart of darkness with novels written under the pseudonym, Barbara Vine. The psychological complexity in her first two, "A Dark-Adapted Eye" and "A Fatal Inversion," are probably still the best. While most TV and film versions of her books aren't very good, the BBC made very good adaptations of these two novels and "Gallowglass." They're hard to find in this country except on YouTube.
3. Rendell was also an exceptional short-story writer. Her novels are compact to begin with but the short-story format gave her plotting even more discipline. Look for the "Collected Stories" and her last book of short pieces, "Piranha to Scurfy," which ends with one of her sexiest, most haunting works, "High Mysterious Union."
4. "Adam and Eve and Pinch Me" and "Tigerlily's Orchids." In her later years, Rendell adopted a more Altmanesque style in many of her books, flitting from character to character as a way of coming to grips with a more modern and multicultural England. The style also allowed her to exercise her sense of humor, somehow both sardonic and compassionate.
5. "The Girl Next Door." Life didn't stop at 70 – nor did sex, obsession and violence. In her next-to-last book it seemed as if Rendell would usher in a whole new genre of septuagenarian and octogenarian crime writing. The dark corners of these characters psyches are much more interesting than in her final book. As is the resolution.
Ed Siegel is editor and critic at large for The ARTery.