Portrait Photographer Elsa Dorfman, Known For Her Giant Polaroid Camera, Is Retiring
Resume
A celebrated photography pioneer — and a fixture in Cambridge for decades — Elsa Dorfman is taking her last shots.
Dorfman is retiring after more than 30 years in a business that has changed dramatically during that time. She says it's time for her to reflect and organize.
"I'm a terrible curator, not everything is signed or dated. My records are terrible, so there's plenty that I can do," the 78-year-old said of her decision to stop taking 20-inch by 24-inch portraits with her hulking, now-out-of-production Polaroid camera. "It's just too much for me to do this anymore."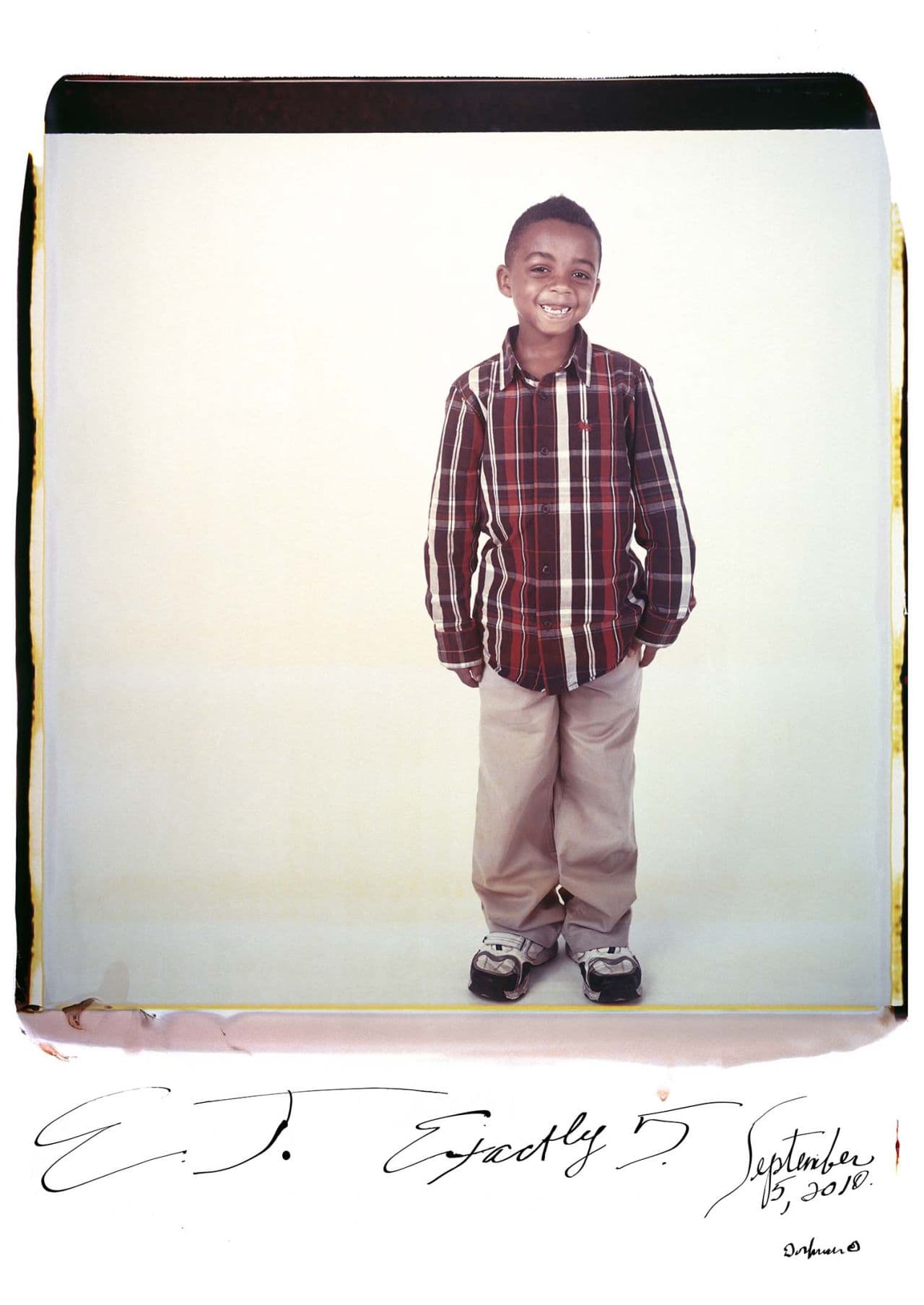 The career she'll be curating has made her internationally known for portraits often described as capturing the soul of her subjects. Some of them — like one she took of her good friend, the late poet Allen Ginsberg — now hang in the National Portrait Gallery. Dorfman says Ginsberg and her other friends from The Beat Generation helped give her the confidence to believe in herself as an artist and leave teaching to pursue her passion for the Polaroid.
"I couldn't do it with any other camera," Dorfman said of her portraits. When asked why, she said she doesn't know. "Can you really say why you fell in love someone or why your marriage lasted? You can say why a marriage didn't last, but ... I don't think, if someone said to me, 'Well, why are you still married?' I could never put my finger on it."
Watching Dorfman during her last major photo shoot in her Cambridge studio last month was like witnessing a performance artist who's also a photographer, as she enchants her subjects to try to get them to relax. Holding several conversations simultaneously with those sitting for portraits as well as her assistants, Dorfman nimbly maneuvers a huge 240-pound wooden box on wheels that's taller than she is — her Polaroid camera.
"It's so theatrical. Don't you think it's theatrical?" Dorfman asked. "When you think of a little digital or cellphone camera, you can't compare."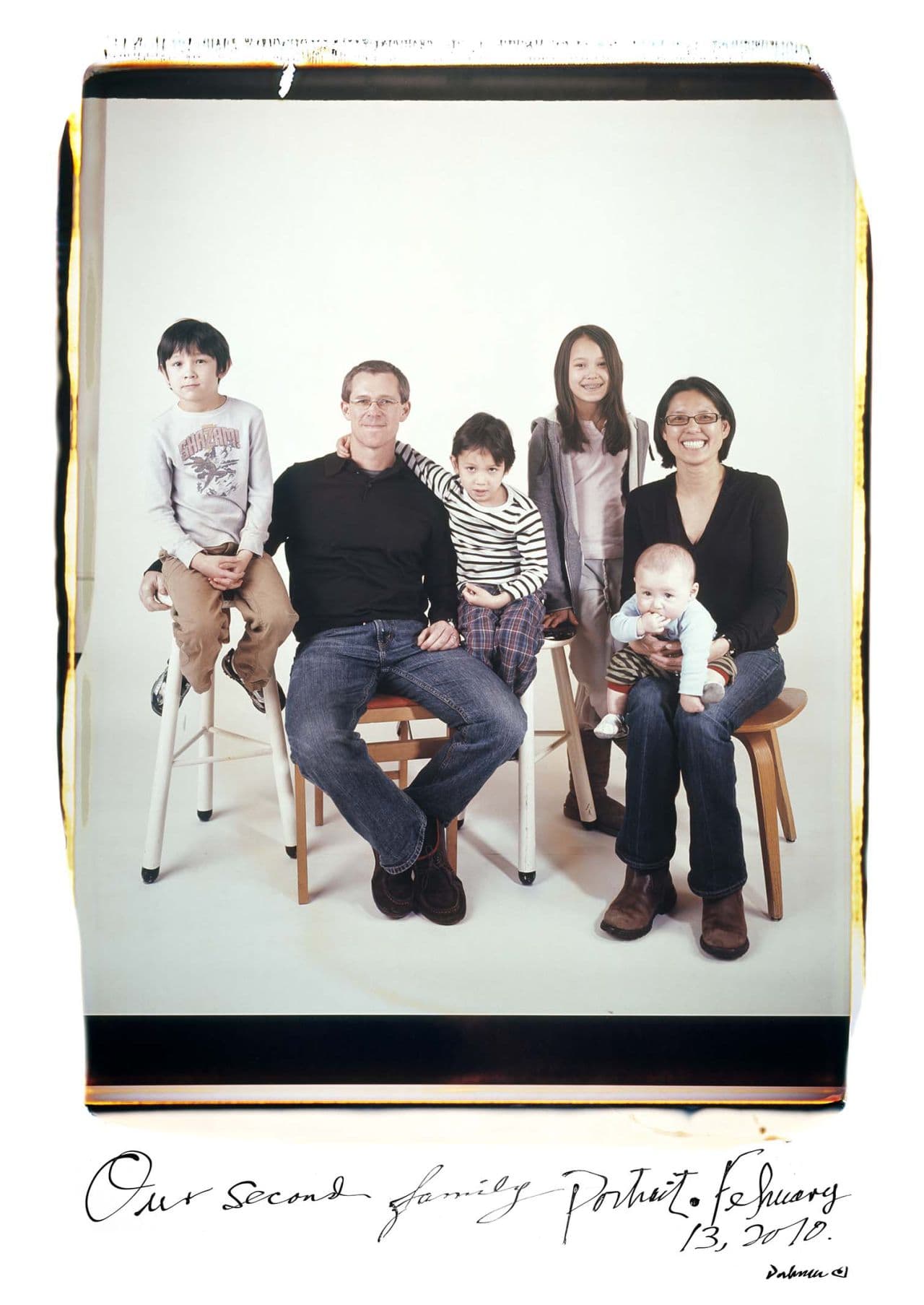 Polaroid built only a handful of these cameras in 1976 to create the 20-inch by 24-inch prints with its instant film. The camera stores the developing chemicals inside, and runs the film through rollers to apply them.
Dorfman began using the camera in the early 1980s, when Polaroid — then based in Cambridge — taught local photographers how to use its cameras. Filmmaker John Reuter, executive director of 20x24 Studio, is Dorfman's producer. He used to work for Polaroid and helped Dorfman learn to use this behemoth camera.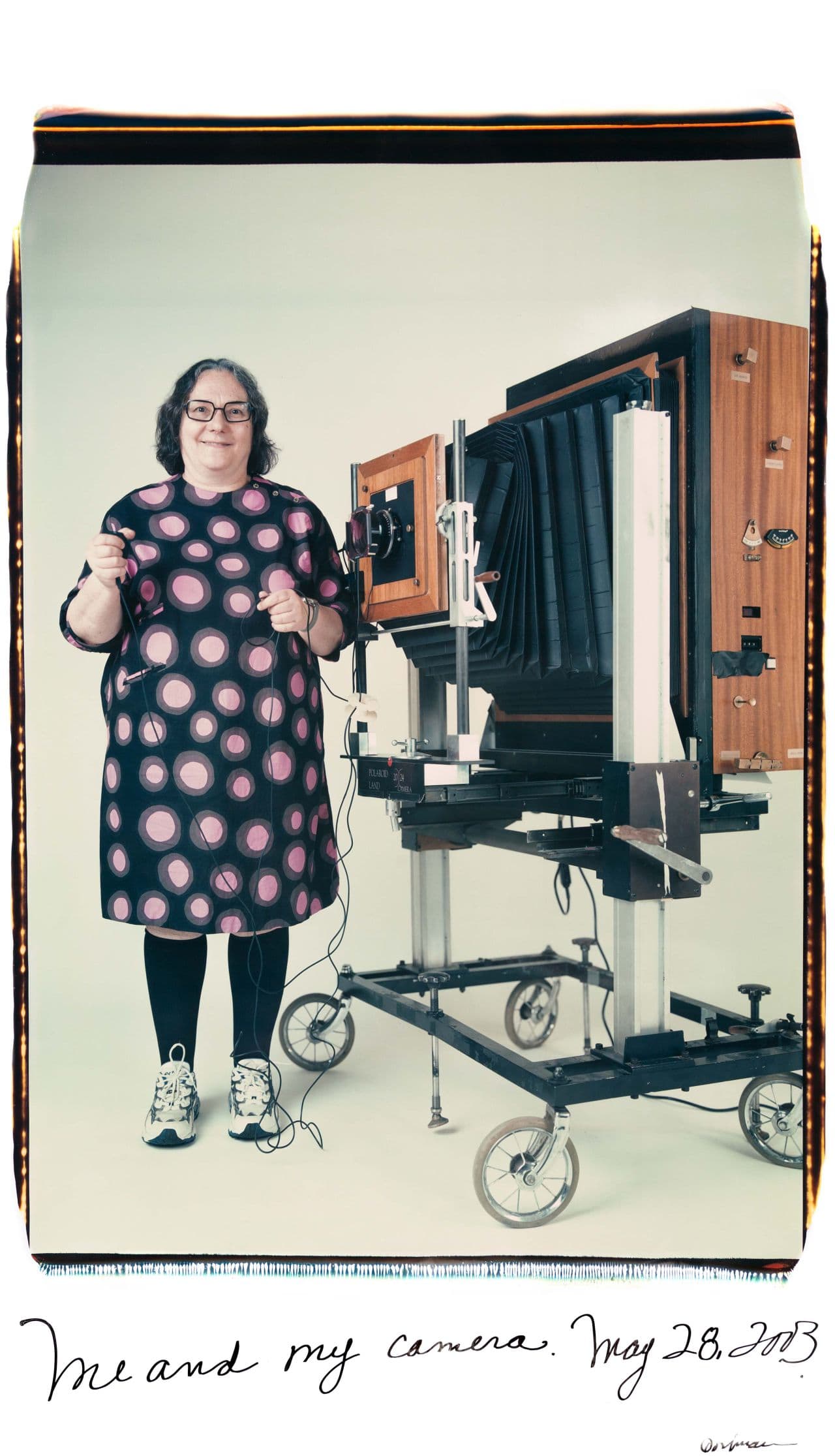 "There were five cameras built and then they were kind of underused, so [Elsa] really lobbied to get one her own," Reuter said. "The irony is she leased the camera and she leased it for so long she could have bought three of them."
It was Dorfman who persuaded a friend to buy all the instant film that was in existence for these cameras when Polaroid stopped making it in 2008. At that time there were about 550 cases of it. About half of it is left, but it's lost some of its vibrancy. Reuter plans to accelerate the use of it over the next two years while it's still viable. He says the limited supply of the film makes it expensive, so the photographer needs to have an exacting eye to get the right shot in one take.
In this age of ubiquitous cameras, Reuter says Dorfman's talent stands out in its ability to capture the essence of her subjects. He says she does that with a persona that's disarming yet sharp, and exceptionally curious and kind.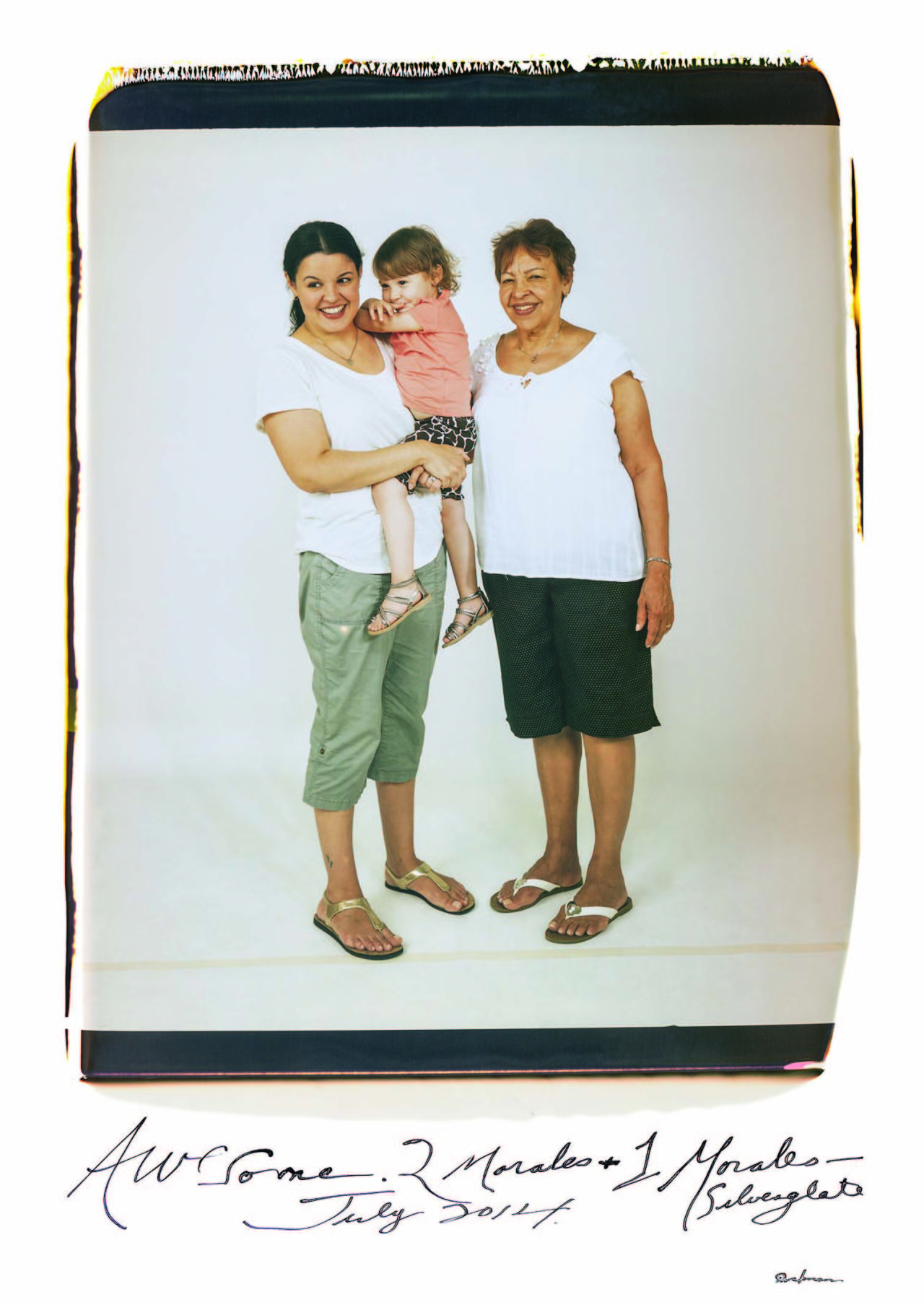 "The key thing for her is the relationship between her and the sitters — to get the most out of them and the camera is supposed to kind of do its thing," Reuter said.
There's no Photoshopping or striving for social media perfection here. Dorfman says it's her feel for the camera — which displays images upside down and backwards — that allows her to convey the authenticity of the moment.
"I certainly know what I want and I know I'm never going to get that — or get it while you can and don't think about it too much," Dorfman said. "I know what I don't want. I like it to not look plastic — like people too made up. People who like to be portrayed size zero, high heels, they don't come to me."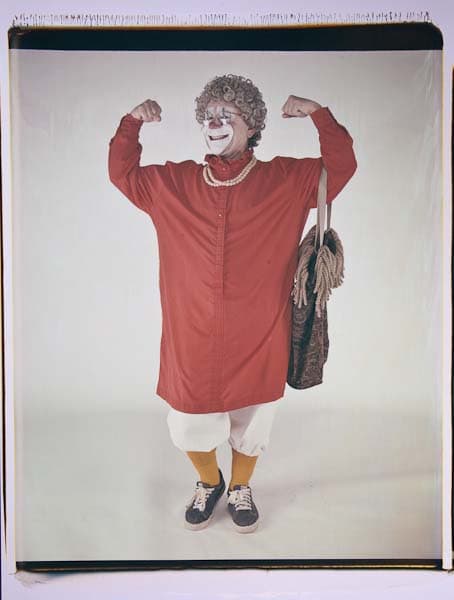 One of the seven portraits Dorfman scheduled for her last big session is of the Goldberg family — all 15 members. It's their fifth portrait by Dorfman, according to family matriarch Harriet Goldberg.
"The last one we had was our 50th wedding anniversary and we had six grandchildren. Now we have seven and we want to incorporate them all," Goldberg said. "Elsa is the best, she's one of a kind and we're fortunate to know her. When you see [the portraits] all lined up it's stunning. People walk into our house and are like, 'Where did you get those?' "
Dorfman will keep her Cambridge studio for the time being and will stay in the city with her husband, attorney Harvey Silverglate. She's not exactly sure what's next, but says it was time for her to make a change.
"Every company that I've dealt with over the years has changed ownership," Dorfman said. "It doesn't sound like much but it makes it harder. One company that I used to use has become so slick it's terrifying. I have to call them and say, 'I can't figure out your website.' All of those things add up to taking the fun out of it."