Warmth And Humidity To Shatter Records On Christmas Eve
Historically, this December is going to be remembered for a lot of records — all of them warm.
This morning feels like spring or even early summer. There is humidity in the air. The dew point, a measure of humidity, is in the 60s, and if we reach dew point of 64 degrees that will be the most humid day ever recorded in December, January or February. Amazing!
Worcester hasn't had any measureable snow yet, and there isn't any in the next five days. Today marks the start of a new record for the latest measureable snow in that city, and we won't know how long the streak lasts.
This afternoon will see highs in the 60s to near 70 that are expected to break all high temperature records in the area. When the data is in, last night may also be the warmest overnight low for Christmas Eve ever documented.
All in all, this is a stunningly warm 24- to 48-hour period for the end of December.
Even if you are a winter weather enthusiast, try to take it all in and enjoy it. Colder and snowier weather is eventually going to arrive — perhaps sooner rather than later.
The weather is looking rather unsettled as we get into the post-Christmas to New Year's Day period.  There will be a series of rain events, the last of which could start as snow, will arrive this weekend. The second storm comes into the picture Monday night and could make for a sloppy Tuesday morning commute. The good news is a lot of you are off next week, so traffic will be light.
Happy holidays!
You can follow my weather updates on Twitter at @growingwisdom.
---
Today: Any showers ending, clearing and spring-like with moderate humidity. Highs in the mid 60s to near 70 degrees.
Tonight: Lots of clouds and mild. Lows near 50 degrees.
Friday (Christmas Day): Mostly sunny, with a high near 60.
Saturday: A chance of rain late in the day. Highs in the upper 40s.
Sunday: Lots of clouds and mild with a few showers. Highs in the 50s to near 60 degrees.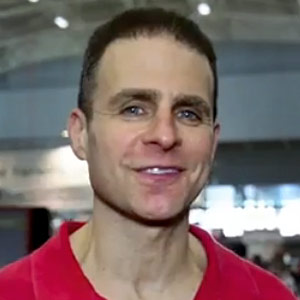 David Epstein Meteorologist
David Epstein is WBUR's meteorologist.