Former Red Sox Outfielder Dave Henderson Dies At 57
His teammates called him "Hendu." Steve Rushin of Sports Illustrated once wrote that he had a smile that ran from foul pole to foul pole.
He was Dave Henderson and he certainly put a smile on the faces of Red Sox fans when he hit one of the most famous home runs in the team's history.
In 1986, the Sox were one strike away from elimination in Game 5 of the American League Championship Series against the Los Angeles Angels. Henderson was at the plate and slugged a two-run homer that sent the series back to Boston, where the Sox won Games 6 and 7 and the American League pennant.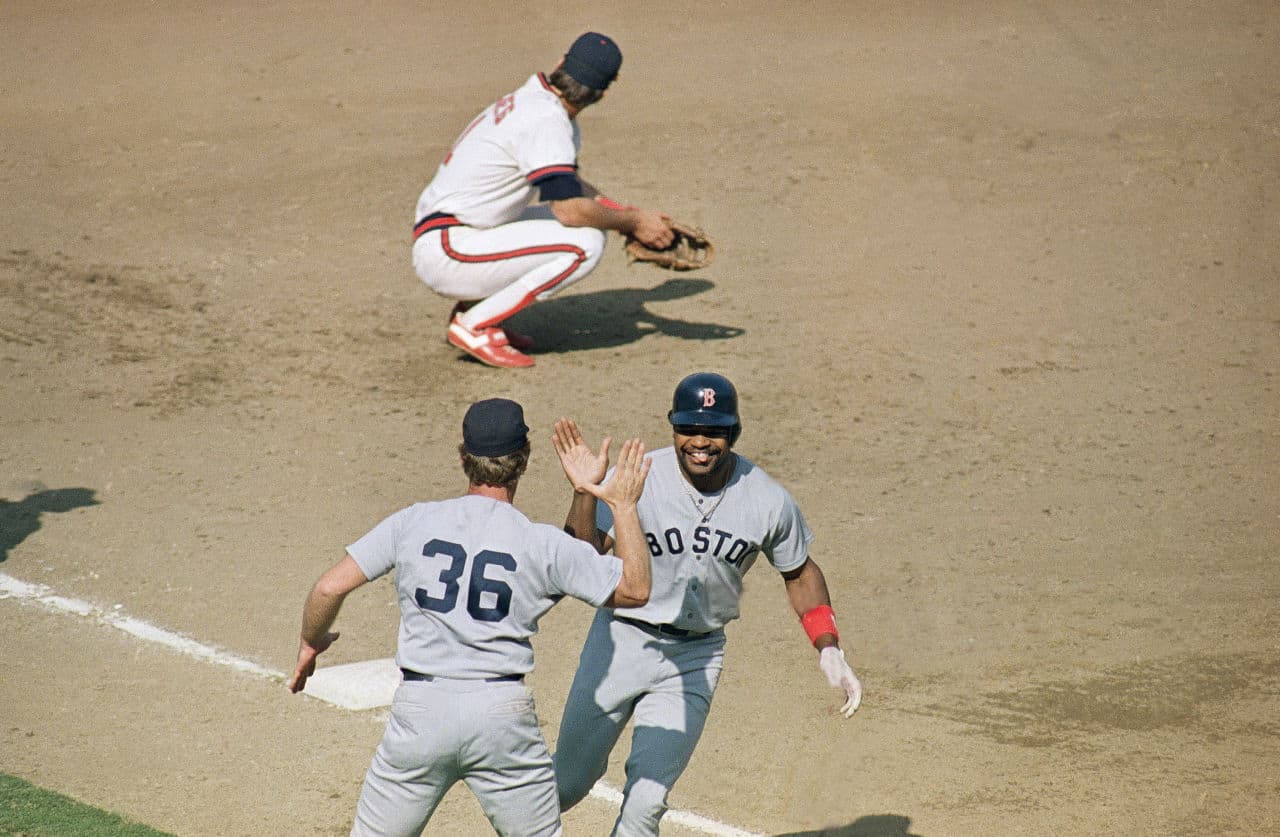 In the World Series, the Red Sox suffered a heartbreaking loss to the New York Mets.
Henderson died on Sunday in Seattle after he suffered a massive heart attack. He had had a kidney transplant in late October.
"We are deeply saddened by the loss of Dave Henderson," Red Sox President Sam Kennedy said in a statement. "His home run in Game 5 of the 1986 ALCS was a signature moment in Red Sox history, and we shared his unbridled joy when he hopped into the air as the ball cleared the fence in Anaheim."
An outfielder, Henderson played just two of his 14 major league seasons in Boston. He was a big contributor to the success of the Oakland A's between 1988 and 1991, when they played in the World Series three times, winning it once.
Henderson also played for the Seattle Mariners. He finished his career with a .275 average and earned an All-Star berth in 1991.
He was at his best in the playoffs, hitting .298 with seven home runs in 36 post-season games.
After he retired Henderson worked as broadcaster for the Mariners, and he ran fantasy camps for the Mariners and the A's.
He's being remembered in Seattle and Oakland, but especially in Boston where that dramatic home run in 1986 kept the city's World Series hopes alive for a few more days that season.
Dave Henderson was just 57.