Forecast: Dry And Cold With Week Growing Chillier And Snow Possible On Tuesday
This article is more than 5 years old.
After a very warm and wet Sunday the weather has turned colder and drier to start the work week.
New record highs were set in both Worcester and Boston yesterday. You'll need the heavy jacket, however today, as well as sunglasses to deal with solar glare during the early morning and late afternoon.
On Tuesday, strong winds will make the air feel even colder than the lower to middle 30s. That day, a weather system will be coming in from the west, bringing some light precipitation to the area in the form of snow and rain later in the afternoon and evening. Temperatures along the coast will be within a slim margin for creating either snow or rain. Early in the evening Tuesday, as temperatures fall, the rain and snow could transition to all snow before ending.
Since the system will be moving very quickly and temperatures are marginal, I am not expecting much in the way of accumulation. However, a coating to an inch is possible inland with up to 2 inches along the border of New Hampshire and central Massachusetts.
The map below shows where the weather system will be during the middle of the day Tuesday. Notice there won't be any precipitation here in southern New England yet, but by dark, roads might become wet.
The rest of the week will be dry and chilly. Temperatures around freezing look commonplace with night time lows in the teens and lower 20s. The ground is going to freeze up quickly this week.
Later this weekend we will need to watch a coastal weather system for possible snow. I'll have more on this in the coming days.
You can follow my weather updates on Twitter at @growingwisdom.
---
Today: Sunny, with a high near 34. Wind chills in the teens and 20s.
Tuesday: Cloudy with rain or snow developing in the afternoon. Highs in the 30s.
Wednesday: Mostly sunny, with a high near 30.
Thursday: Partly sunny, with a high near 31.
Friday: Mostly sunny, with a high near 36.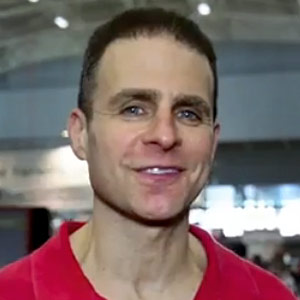 David Epstein Meteorologist
David Epstein is WBUR's meteorologist.