Mass. Native's Captivity In Iran Kept A Secret In Hopes Of Diplomacy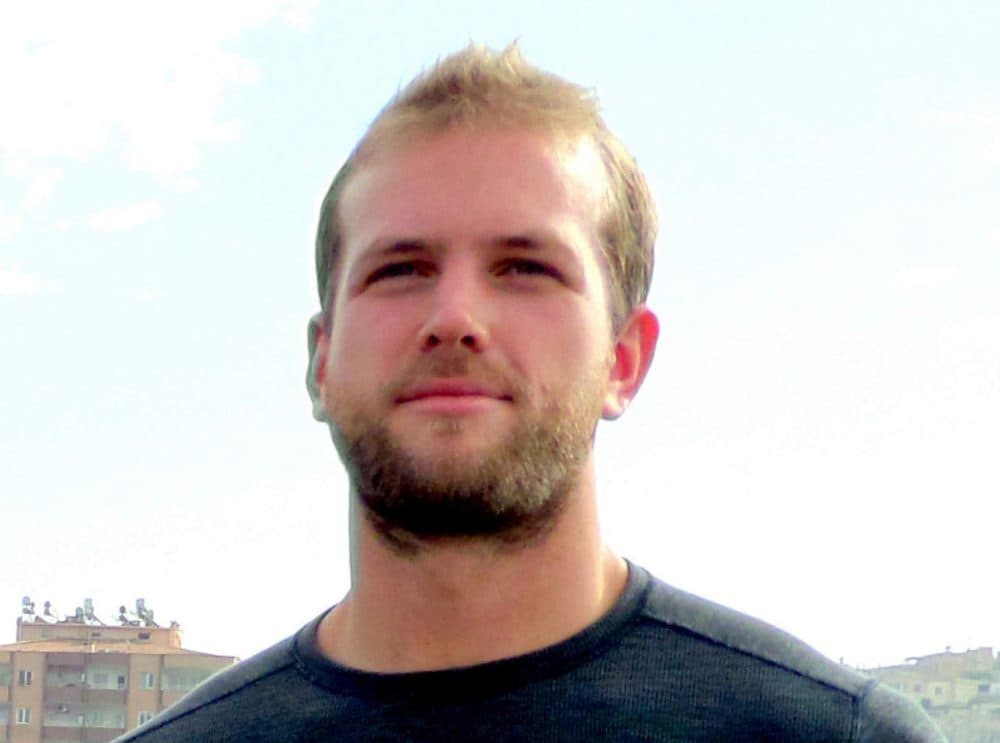 This article is more than 5 years old.
Unlike the widely-publicized imprisonment of the Washington Post's Jason Rezaian, the 40-day captivity of Hingham native Matthew Trevithick was kept secret by friends and family.
"Several of the families of those who were detained in Iran had opted in the early days not to say anything," said Robin Wright, an expert on Iran and a joint fellow at the Wilson Center and U.S. Institute of Peace. "They had hoped that diplomacy would be successful."
"And Matt, in one call home, as well as a request from the State Department, led the family not to talk about it publicly until he was out."
Trevithick's release comes amid a thaw in U.S. relations with Iran — including a nuclear deal and prisoner exchange. The U.S. freed seven Iranians Saturday, in exchange for the release of four Americans who included Rezaian who was held by Iran for 18 months.
Trevithick's release is separate from the prisoner swap, Wright said, but it is part of the broader diplomacy between the two countries.
Trevithick, 30, was studying Farsi in Tehran when he was detained by Iranian authorities. His mother, Amelia Newcomb, foreign editor at The Christian Science Monitor, says she doesn't know why her son was held. She recalls the phone call early Saturday morning from her son telling her he was coming home.
"I was asleep actually, and he called at 4:52 in the morning, and needless to say it was a call that we had been waiting for," Newcomb said. "So we woke up very fast and chatted with him and he was in a car with a Swiss diplomat en route to the airport in Tehran."
The Boston Globe reported that Trevithick returned to Massachusetts on Sunday, arriving at Boston's Logan Airport around 6:30 p.m.
Trevithick graduated from Boston University in 2008. He was a competitive rower at the university, and went on to use that experience coaching the Iraqi and Afghan national rowing teams.
For four years, Trevithick worked as communications director at the American University of Afghanistan, from 2010 to 2014, according to his website.
He was living in Turkey when he left to study in Iran. Wright said he was enamored with the country.
"He had also learned a good bit of Farsi when he was based in Afghanistan, and he decided he wanted to gain a proficiency and so he enrolled in a four month intensive language training course," Wright said.
Trevithick worked for Wright at the Woodrow Wilson Center for International Scholars in Washington, D.C., helping with the prize-winning 2012 book "Rock The Casbah: Rage and Rebellion Across the Islamic World."
Wright said she introduced Trevithick to former prime minister of Iraqi Kurdistan Barham Salih.
"One of the first calls I received on Saturday, when Matt's name was first released, was from Barham Salih … who wanted to know about Matt, how he was doing, and said if he'd known, he would have done more to try to win his release," Wright said.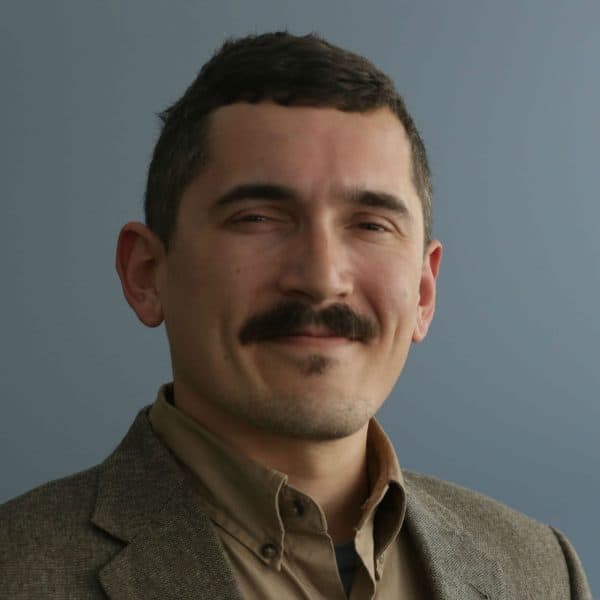 Simón Rios Reporter
Simón Ríos is an award-winning bilingual reporter in WBUR's newsroom.