Forecast: Bulk Of Weekend Snowstorm Likely To Stay South
This article is more than 5 years old.
The major snowstorm we've all had our eyes on this week looks like it's going to hit south of New England.
WBUR meteorologist David Epstein says while things could still change, right now it looks like we'll get just a "glancing blow" from the storm.
"It looks like the bulk of the storm will stay south," Epstein said Wednesday afternoon. "We might have wind, minor coastal beach erosion on Saturday and Saturday night, but it looks like the heaviest snow will stay off shore and to our south."
Epstein says we could still get a coating to several inches of snow south of Boston.
Epstein's forecast from earlier Wednesday: 
The rest of the work week is looking cold and dry with one more day of wind. I don't see temperatures getting above freezing during this period, but as winds relax it should feel somewhat better Thursday and Friday.
High pressure continues to influence the weather in Boston. This air mass is coming from Canada, contributing to the cold temperatures we've seen this week.
The cold isn't anything monumental or even close the record lows. If you think this is cold, it's actually much milder than most of February was last year and only a few degrees below the 30-year average. This is the core of winter, and it's expected we see several days below freezing.
There is a storm that needs forecasting this weekend and already watches and warnings for the snow are present over the Ohio Valley. These will be expanded during the next 24 to 48 hours. I expect places like Washington, DC, Richmond, Virginia and even Philadelphia to see some sort of winter weather watches in place today or tonight.
The reason this storm has gotten so much publicity is because of the potential for heavy snow. The map below shows how much snow is forecast through Friday in places to our south. If the storm did come up the coastline, we'd likely see similar predictions here.
Presently, most of the models are keeping the heaviest snow and wind to our south, but as you know this can change. Since the storm is forecast to impact us mostly on Saturday or early Sunday, there is still plenty of time for changes to the track and impact. For now, I will leave the chance for snow in the forecast this weekend.
You can follow my weather updates on Twitter at @growingwisdom.
---
Today: Sunny, with a high near 32. Blustery winds continue.
Tonight: Mostly cloudy, with a low 17-22, still a noticeable wind present.
Thursday: Partly sunny to mostly sunny, with a high approaching 30.
Friday: Sunny, with a high near 30.
Saturday: Cloudy with snow possible, especially south. Highs near 30.
Sunday: Any snow ending, blustery and cold. Highs near freezing.
This article was originally published on January 20, 2016.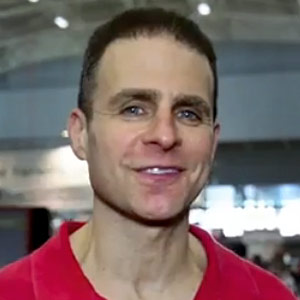 David Epstein Meteorologist
David Epstein is WBUR's meteorologist.