Dry, Sunny Days Precede Glancing Blow From Weekend Snowstorm
This article is more than 5 years old.
With all of the anxiety surrounding this weekend's storm, it's hard to imagine it is still two days away. Now that we are this close, however, a clearer forecast exists and bodes well for Bostonians worried we'll be walloped by snow.
Heavy snowfall will definitely impact areas from Roanoke, Virginia, north to New York City beginning tomorrow, with the storm peaking Friday night into Saturday. If you have travel plans to those areas either move them up to today or wait until the chaos of the storm has subsided. If you can avoid getting caught in the travel delays from this storm, it's well worth it.
For us here in southern New England this appears to be a glancing blow of a storm. I do expect some accumulation of snow, mostly south of Boston.
A shift of the final storm track a bit further south or north could mean more or less snow for the Greater Boston area, but it's highly unlikely we will see major snowfall anywhere in our area. As a matter of fact, northern New England is likely to just have some clouds from this big ocean storm.
Although the storm will mostly miss us, strong winds and rough seas are still a factor. There won't be major issues from either but parts of Cape Cod and the Islands will see some beach erosion and minor to moderate coastal flooding. This will be in stark contrast to the major coastal event across the Mid-Atlantic area.
For the most part, snowfall will be light. Here's my first pass at snowfall amounts. Remember, these estimates could go up or down a few inches as new information is available later today and Friday.
The snow will begin Saturday afternoon from southwest to northeast, peak in intensity Saturday night and then end early Sunday. I do expect clearing later Sunday and a warming trend next week.
Before the storm, the next couple of days still look quite pleasant with sunshine and seasonably cold readings. I am not expecting you to have to contend with the same wind as we've seen the past two days, but there will still be a steady breeze from the northwest. Nearly all areas will remain below freezing today and tomorrow as cold high pressure continues to dominate the forecast.
You can follow my weather updates on Twitter at @growingwisdom.
---
Today: Still a bit breezy with increasing sunshine. Highs approaching melting.
Overnight: Clear, with a low around 15.
Friday: Sunny, with a high near 28.
Saturday: Cloudy, snow developing south of the Mass Turnpike in the afternoon. Highs 28-33.
Sunday: Any snow ending then clearing. Highs 29-33.
Monday: Mostly sunny, with a high in the mid to upper 30s.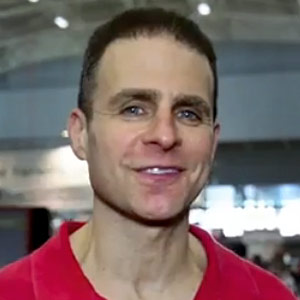 David Epstein Meteorologist
David Epstein is WBUR's meteorologist.