Forecast: Winter's Bitter Cold Remains Absent
This article is more than 5 years old.
While it's a bit chillier this morning than we've seen the past few mornings, once again temperatures this afternoon are going to rise to above-average levels.
In fact, the next seven days will all be warmer than average.
If you are hoping for deep snow and bitter cold, forget about it for a while. You likely need to wait until almost the second week of February before any arctic air invades the region.
There is a bit of rain and snow in the forecast still for Friday. The main storm passes safely out to sea, but enough energy will hang back to allow some precipitation.
It will be a cold and raw day Friday, with the possibility of wet snow and light rain. If you are headed to northern New England, there will accumulating snow on both Friday and Saturday. This will help ski conditions, which are decent but could really use a big snowstorm.
Of course, any snow on Friday is minor compared to last year at this time. We were entering one of the coldest months ever on record and also one of the snowiest.
As I've said before, this year won't be anything like that one.
Last year, we never hit 40 degrees in February in Boston, and this year I expect several of the first five days of the month to not only reach 40, but one or two could hit 50.
The image below shows how mild it will be on Sunday, the final day of January. There's even an outside chance of a 60 degree day next week as mild air surges northward.
For more, you can follow my weather updates on Twitter at @growingwisdom.
---
Today: Mostly sunny, with a high 37-41.
Tonight: Mostly cloudy and not as cold. Lows 26-34.
Friday: Mosty cloudy, a few snow showers or rain showers Cape. Highs 36-39.
Saturday: Partly sunny and blustery. Highs 35-39.
Sunday: Clouds and some sun, mild. Highs 42-48.
Monday: Partly cloud, may shower, milder. Highs 50-55.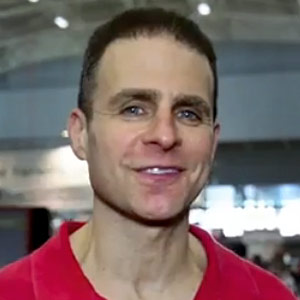 David Epstein Meteorologist
David Epstein is WBUR's meteorologist.