Investigating High C-Section Rates, Researchers To Examine Floor Plans
This article is more than 5 years old.
A woman's chance of having a C-section can be almost three times higher from one hospital to the next in Massachusetts. But why? No one has the definitive answer. Researchers have looked at the ratio of doctors to nurses or midwives, at payment rates, at medical malpractice policies, at on-call schedules — and still the question lingers.
Could it be the layout of the labor and delivery unit?
Dr. Neel Shah, an associate faculty member at Ariadne Labs, began asking himself this question a little more than a year ago during a tour of hospitals. He watched nurses run down long hallways, from patient to patient. He noticed walls that divided patients, but also decision makers who might benefit from collaboration. And, he was struck by all the ways a labor and delivery floor mirrored an intensive care unit: one nurse per patient for women in active labor, machines that track vital signs in real time and medicines that are titrated minute to minute.
"The only difference between an ICU and a labor floor is that on the labor floor the ORs are attached," Shah said. "So you've got the most intense treatment area in the entire hospital for the healthiest patients. It doesn't take a rocket scientist to figure out why we overdo it."
Lighting, furniture placement and waiting areas are not typically the focus of health care quality improvement projects, but maybe they should be.
Shah, working with architects at Mass Design Group, has a one-year grant from the Robert Wood Johnson Foundation to study how the design of a maternity ward affects C-section rates at 12 hospitals around the country.
Investigators will pay close attention to how a hospital manages patients, especially when there's a surge in demand. Are C-section rates lower in hospitals with adjustable space?
"In labor and delivery that's very important," Shah said. "You don't know when patients are going to arrive in labor. If there's a full moon, the labor floor will be very busy, that's about all you know." And you don't know how long patients will be in labor or which women will get sick.
The design of the floor might help hospitals accommodate an overflow of patients "as well as resist the kind of stressful environment which sometimes causes a spike in cesarean section rates," said Michael Murphy, executive director of Mass Design Group.
There's an ongoing debate about how much architecture shapes behavior. Murphy, who has studied hospital design around the world, is convinced there's a strong connection.
"In medical facilities we've seen it time and time again, that the relationship between the staff and patients and how they interweave is defined by where you put hallways and circulation space, how many beds you fit in a room, how flexible or inflexible a room is," Murphy said.
Some childbirth quality experts agree. "There's no question that the physical environment impacts both pregnant women and their caregivers," said Carol Sakala, director of childbirth connection programs at the National Partnership for Women and Families.
A more peaceful space promotes active labor while stress and chaos can cause interruptions. Labor may proceed more naturally when women can get up and walk around, as opposed to being assigned to a bed. Nurses and other caregivers can be more attentive when they are close to their patients, rather than trying to monitor women who are spread out across a ward.
But Sakala says the floor design is just one of many factors that could be adjusted to help lower C-section rates and must not be viewed in isolation. She'd like to see research dollars put to implementing some of the changes she says are known make a difference: more use of doulas and less continuous electronic fetal monitoring.
Shah says the first step will be to measure how hospitals allocate space for different labor floor functions. His team will connect that data to information about how the floor is managed, the number of patients at risk for a cesarean, and whether they have the surgery. By incorporating all of these factors, Shah and Murphy expect to determine how much design matters.
"C-sections are the most common major surgery in the country and we think we overdo it a lot," Shah said. "To make sure we're providing the best possible care at the lowest cost, and thinking about how design can impact value, looking at C-sections makes a lot of sense."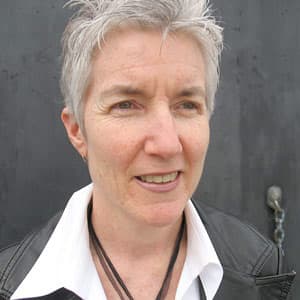 Martha Bebinger Reporter
Martha Bebinger covers health care and other general assignments for WBUR.