Opinion: How To Understand The WHO's Zika 'Emergency' (And Not Be Terrified By It)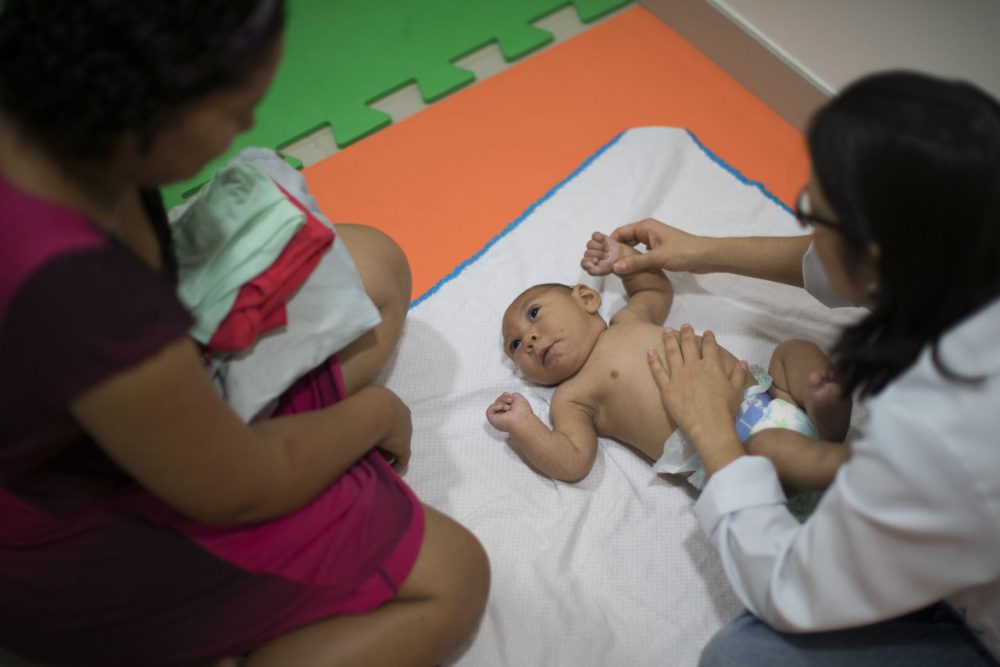 This article is more than 5 years old.
The director-general of the World Health Organization has declared Zika virus a "public health emergency of international concern" -- a PHEIC, pronounced "fike," rhymes with spike, if you want to sound like a member of the WHO emergency committee.
It's natural to be concerned when the WHO declares an epidemic — it has only done so three other times in its history: the 2009 influenza outbreak, an upswing in polio cases in 2014, and the West African Ebola outbreak in 2015. The question is: What makes the WHO concerned and how concerned should we be?
In this case, the disease itself is not as scary as the complications that have been linked to the virus — associations that have not yet been confirmed. Declaring a PHEIC allows the WHO to coordinate the international response, release emergency funds to better study the virus and confirm those potential complications as quickly as possible.
Here's what we know. First, we know the virus is spreading quickly. The mosquito that carries the virus can be found from South America up to our hot and humid southeastern states in the U.S. And because the virus only arrived in the Western Hemisphere in 2014 — perhaps because of the World Cup or other sporting events -- no one here has immunity to it, making it easy for mosquitoes to spread the virus. Some experts believe the virus can spread throughout the Americas, wherever the mosquito lives.
All this makes Zika sound scary, but we also know that up to 80 percent of people who catch the virus do not even display any symptoms. Those that do tend to have a mild illness with joint pain, a rash, red eyes and a fever, all of which resolve in four to seven days. No deaths have been reported so far that directly link to the virus. This is a far cry from Ebola, which causes a hemorrhagic syndrome that leads to death in as many as 50 percent of cases. Zika virus is worrisome in that it may cause horrible birth defects, but, put simply, it is not as scary as Ebola.
Still, it is the unknown that also concerns the WHO.
While we know there has been an uptick in cases of children born with small heads (called microcephaly) in Brazil, it is not yet clear whether Zika virus caused the birth defect. There has also been an increase in cases of Guillain-Barré syndrome, a very rare neurological complication of some viral illnesses, and these cases may also be linked to Zika virus. So far, none of these links have been proven, which is why the WHO and CDC are calling for a rapid response to address Zika transmission and study the virus so we know better what we're dealing with.
PHEICs can be declared in cases like Ebola to raise awareness about extremely dangerous pathogens. But Ebola-like situations are not the only reason to declare a PHEIC. The WHO can also declare one to rapidly advance the scientific agenda to confirm or debunk worrisome but unproven syndromes associated with an illness. That, it seems, is the WHO scenario with Zika.
In short, not all epidemics of international concern are equally dangerous. Sometimes, declaring a PHEIC is the fastest, most efficient way to marshal the resources to help us get answers to the most burning questions as quickly as possible.
Ebola is terrifying; Zika isn't there — at least, not yet. But all of these studies will help tell us how much of a public health threat the virus truly is.
David Scales, M.D., Ph.D. is a third year resident in internal medicine at Cambridge Health Alliance who wrote his dissertation on how the WHO plans for and responds to health crises.