WBUR Poll: In N.H., Democratic Race Tightens Slightly, Trump Stays Ahead On GOP Side
Resume
With four days to go until voting, a new WBUR poll finds a somewhat tightening race in the Democratic presidential primary.
The poll (topline, Democratic crosstabs) -- conducted over three nights this week after the Iowa caucuses -- has U.S. Sen. Bernie Sanders, of Vermont, leading former Secretary of State Hillary Clinton, 54 percent to 39 percent. That's a tighter margin than many other recent polls.
"The Democratic side, we have what looks like a possible contest," said Steve Koczela, of The MassINC Polling Group, which conducted the survey for WBUR.
On the Republican side, the poll (Republican crosstabs) finds businessman Donald Trump still way ahead of the pack. Trump leads with 29 percent of likely voters -- well ahead of U.S. Sens. Marco Rubio and Ted Cruz, who are both at 12 percent in the survey.
Forty-nine-year-old Republican Brett Markham -- a network engineer, writer and farmer who lives in New Ipswich -- decided to support Trump in the past month.
"I think it's time for somebody outside of the standard," Markham, a poll respondent, told WBUR. "Campaign contributions to both parties from vested interests pretty much shield the vested interests that have to be dealt with, and I think Donald Trump, being somebody who self-funds his campaign, is in a better position to deal with those sorts of issues."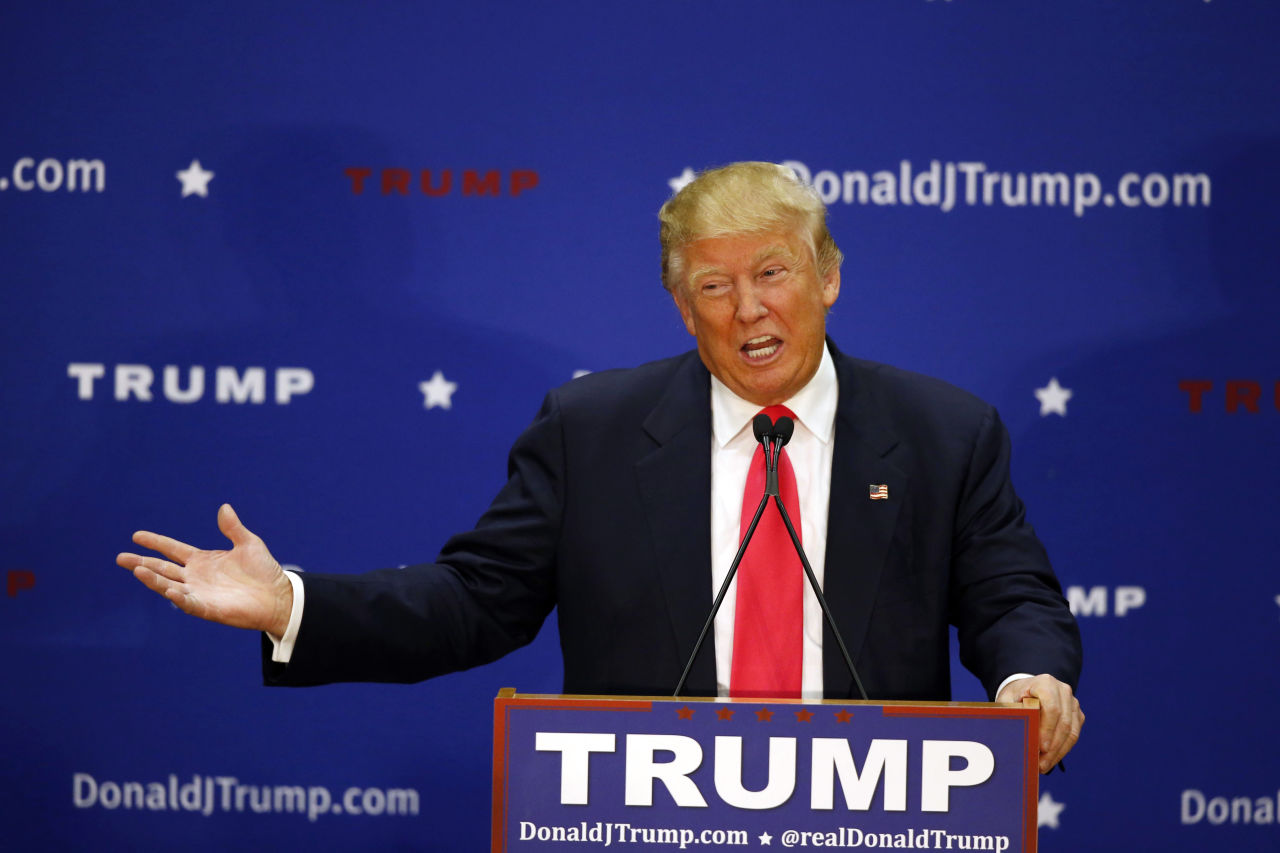 Despite the recent attention Rubio, of Florida, has received, the poll finds no evidence of a surge for him. He's tied with Texas' Cruz, for second.
"We've got Marco Rubio and Ted Cruz sort of battling it out for who's going to be in second and who's going to be third," Koczela said.
Former Florida Gov. Jeb Bush and Ohio Gov. John Kasich come in close behind, at 9 percent each. Right behind are: corporate executive Carly Fiorina, with 8 percent; New Jersey Gov. Chris Christie, at 6 percent; and neurosurgeon Ben Carson, at 4 percent.
The live telephone poll surveyed 410 likely Republican primary voters and 393 likely Democratic primary voters. It was conducted Tuesday through Thursday of this week, and it has a margin of error of 4.9 percent.
On the Democratic side, Sanders, 74, can thank young people for his lead. Among the youngest voters, he holds a 28-point lead, while Sanders and Clinton are nearly tied among voters over 60.
"Bernie Sanders' best voters are the youngest voters," Koczela said. "It's a bit ironic, really, that he's the oldest candidate in the field on both sides, but he's doing extremely well among young people. Young people are very drawn to his message and really giving him just an enormous margin."
Sanders is not helped by the fact that independent voters are splitting evenly between the Democratic and Republican primaries. But Sanders does better among independents than he does among Democrats.
Independent voters like 72-year-old Robert Digrazia, a retired scientist from Hollis. He decided to support Sanders over Clinton last year.
"I have a policy of not saying negative things about candidates," Digrazia told WBUR in an interview. "I'll say some positive things about Bernie. The first thing that struck me was his stand on universal health care, to pick an issue that I consider important, having spent $3,000 on a premium a couple of months ago for private extension to Medicare."
On the Republican side, Kasich is hurt by this even split of independents, because he popular with independents and could benefit from more of them voting in that primary.
He could use 70-year-old Nancy Weeks, a retired finance executive. She likes Kasich, but after going to an event to hear Clinton, she's leaning toward her, in part because she's married to former President Bill Clinton.
"I would say I'm probably leaning more towards Hillary because of her experience, and also the fact that she's going to have Bill on her team," Weeks said at a crowded Panera in Bedford, where families were having dinner. "We had a lot of prosperity under the Bill Clinton administration, and he had to make some tough decisions when he was there. He had to work with both parties, and so I'd like to think he's on the team."
Like Weeks, many voters are still trying to make up their minds.
Four days before polls open, 5 percent of likely voters in either primary say they don't know for whom they'll vote or refused to say.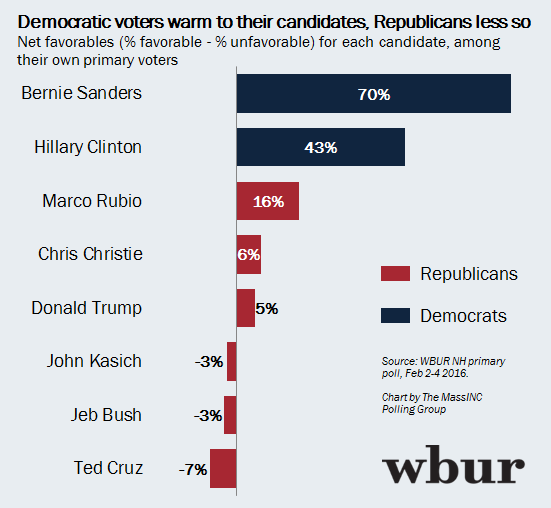 This segment aired on February 5, 2016.