Trump Trounces Crowded GOP Field In New Hampshire Primary Win
03:22
Play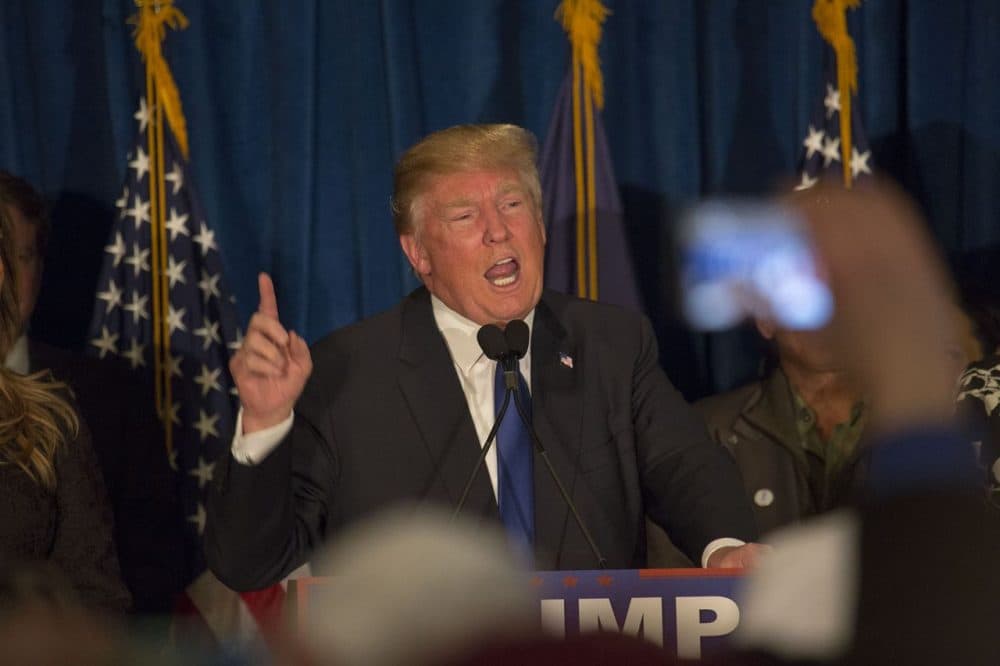 This article is more than 5 years old.
After falling short of expectations and finishing second in Iowa, one of the questions facing Donald Trump was whether he could rally his supporters and rebound in New Hampshire. On Tuesday, the answer was a convincing yes, as Trump finished with about 35 percent of the vote — well ahead of his Republican rivals.
"You know, we learned a lot about ground games in one week, I have to tell you that," Trump said at a raucous victory celebration Tuesday night in Manchester.
Trump told supporters that if elected president he'd build up the military, protect veterans, stop illegal immigration and bring his business know-how to Washington.
"We're going to use the finest business people in the world," he said. "We are going to do something so good and so fast and so strong, and the world is going to respect us again, believe me."
The victory was the biggest in a New Hampshire Republican primary since John McCain's in 2000. Trump won pluralities of both Republicans and independents, with strong support across the state from younger and older voters frustrated with establishment politics — people like Jane Goulet and Aarron McNelly, of Manchester.
"I'm tired of the illegals who are here. I don't want the Syrian refugees here," Goulet said. "We need a businessman to take control of this country. I'm tired of politicians. They're all crooks as far as I'm concerned."
"He's honest," McNelly said. "I think he's got a long track record of being a successful businessman, being able to negotiate deals. I think that's something we need in Washington — he's an outsider, he's the only one."
Ohio Gov. John Kasich, who skipped Iowa and held more than 100 town hall meetings in New Hampshire, finished second with about 16 percent of the vote. The low-key Midwestern conservative is the anti-Trump, who ran an upbeat campaign, refusing to go negative and promising to work with Washington Democrats. Kasich's campaign is out of cash, but Tuesday night's strong finish fueled new hope for him.
"Tonight we head to South Carolina, and we will move through South Carolina all across this country, and we'll end up in the Midwest, and you just wait. Let me tell you, there is so much that's gonna happen," Kasich said. "If you don't have a seat-belt, go get one!"
But the Republican race remains a bit of a muddle. Former Florida Gov. Jeb Bush and Sens. Ted Cruz and Marco Rubio finished close behind Kasich and also pledged to press on — assuring that Trump will continue to benefit from a crowded field that sometimes behaves like a circular firing squad.
For Rubio, who came into New Hampshire as a favored alternative to Trump only to stumble badly in last weekend's debate, finishing in fifth place is a disappointment. And New Jersey Gov. Chris Christie, who savaged Rubio so effectively in that debate, finished sixth. Instead of South Carolina, Christie will head home to assess what appears to be the end of his run.
This segment aired on February 10, 2016.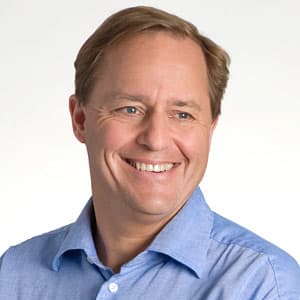 Anthony Brooks Senior Political Reporter
Anthony Brooks is WBUR's senior political reporter.