34-Year-Old Boston Classical Orchestra Files For Bankruptcy And Folds
This article is more than 5 years old.
After several years of financial struggle the 34-year-old Boston Classical Orchestra (BCO) has filed for bankruptcy and canceled what remains of its 2015-'16 concert season.
In a statement Board of Trustees President Ronald Arky explained the decision:
"Ticket revenues and contributions, from which we derive our operating budget, have been steadily declining over recent years as the demand for our concerts has waned.  It is only through the dedication of loyal subscribers and donors that we have managed to continue our mission into the current year.  It is therefore with great sorrow that I announce the cancellation of our remaining 2015-2016 concert season and the dissolution of the nonprofit organization.  The concerts originally planned for March 6 and April 17 at Faneuil Hall will no longer take place.

"As part of our struggle to continue producing our concerts we issued an emergency appeal during the winter of 2014 to complete the 2013-2014 season. We then reduced the number of annual concerts from ten to five for the following 2014-2015 season to help stretch our limited resources.  Most recently, following the November concert, we issued an emergency appeal to our audience and donors, which regrettably raised only a fraction of the funds we sought in order to complete the final two concerts of the current 2015-2016 season."
Arky went on to write that the Board voted to file for bankruptcy effective last Feb. 3.
"The fact that this decline tracks the unfortunate national, regional, and local trends in both attendance and contributions to the arts is no consolation for the difficult message I am delivering today," he also stated continuing, "We recognize the BCO subscribers and donors who have supported this concert season, and instructions regarding claims will be provided to them in connection with administration of the bankruptcy estate. We are also letting the community and our subscribers and donors know that the nonprofit Boston Classical Orchestra is not affiliated with any individuals, groups, or organizations that may present or contact them about March 6 and April 17 concerts at Faneuil Hall or the use of BCO-issued tickets."
The president also thanked the BCO musicians, subscribers and donors for their loyal support.
But with a "Phoenix rising from the ashes" gesture, a number of former players are hoping to keep the spirit of the BCO alive by creating a new professional orchestra. Steven Lipsett, the BCO's music director of 20 years, said they have incorporated a new non-profit organization called the Bach, Beethoven, & Brahms Society of Boston (BB&B).
They plan to perform five concerts in 2016-'17 and are hoping to "rescue" the programs formerly planned by the BCO for March and April.
In an email, Lipsett wrote, "BB&B will deepen our commitment to music education, especially in underserved neighborhoods of Boston, and may even branch out to include concerts or recitals at other venues; but our central mission will be to play the music you love, with the musicians you love, in the Faneuil Hall venue you love. (And next season's subscribers will receive complimentary seat cushions...)"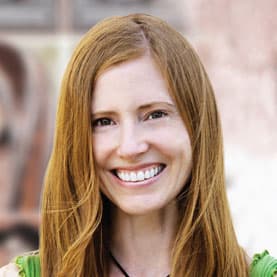 Andrea Shea Senior Arts Reporter
Andrea Shea is WBUR's arts reporter.