'Back The Night' Is An Issues Play Not Written In Black And White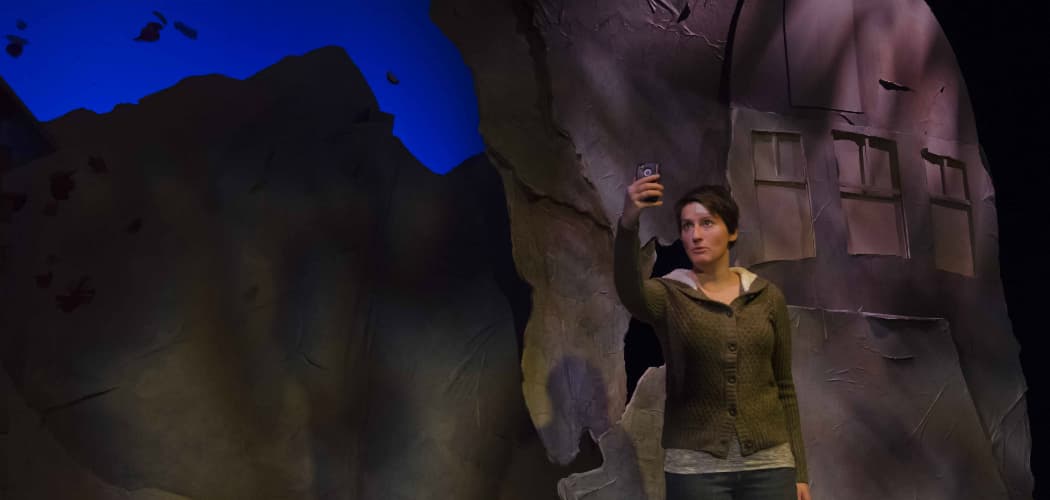 This article is more than 5 years old.
Perhaps only a woman could get away with "Back the Night." A man might be tarred and feathered for suggesting that the hot-button issue of violence against women, however urgent, could trigger questionable behavior on the distaff side.
Obviously it happens: Witness the 2014 Rolling Stone story about a gang rape at the University of Virginia that turned out to be built on a lie. And something similar may occur in Melinda Lopez's speeding bullet of a play, which is being given its premiere by Boston Playwrights' Theatre (through Feb. 28).
Don't get me wrong: The play is not without clichés around the edges (a Hillary-cloned senator, a couple of reporters who are hardly as nuanced as those in "Spotlight"). But at its center are two believable young women who, when it comes to whether truth trumps expediency in the pursuit of what's right, don't believe each other.
"Back the Night," which takes its name from the decades-old Take Back the Night initiative to safeguard women's safety, is set "at a competitive university in your part of the country." (Both Lopez and director Daniela Varon are graduates of Dartmouth.) And it smacks of campus-issue plays from David Mamet's "Oleanna" to Rebecca Gilman's "Spinning into Butter." But Lopez proves particularly adept at creating credibly glib yet serious young people — one of whom has been assaulted in the moments just before the play begins. That would be Cassie, who shows up, accompanied by bestie Sean, at other bestie Em's dorm room bleeding copiously from a gash above the eye.
According to Cassie, she was minding her own business on the path behind the college's fraternity row when a male voice called out 'Hey, slut.' "And I turned. Like it was my name."
Somebody hit her with a rock. And who's surprised? Cassie has been a one-woman frat scourge, keeping track on her blog of every recorded assault of a woman on campus and presenting the college president with a petition calling for the abolition of the Greeks. But as ramifications of the attack on Cassie escalate, fueled by a defiant video that goes viral and culminating in a march attended not just by Em's senator mom but by Katie Couric, Megyn Kelly and Marco Rubio — Em, who has her own fraternity-basement tale to tell (or cover up), begins to doubt her friend's veracity. The heart of the play is the growing, disheartening alienation between the two young women.
"Back the Night" is something of a departure for the Boston-based Lopez, whose more sweeping works ("Sonia Flew," "Becoming Cuba") have been spurred by her Cuban-American heritage. This piece is tighter, faster and more than just an issues play — though there's nothing inherently wrong with those. I haven't been in college since the Nixon administration (and violence against women on campus was an issue then too). But Lopez's evocation of insulated, privileged smart people poised at that moment just before (as Sean puts it) "Life comes for us. Hard and loud and oh so permanent," strikes me as particularly canny.
"Back the Night's" collegians, not above plugging their future amazingness like Wendy Wasserstein's "Uncommon Women and Others," are earnest, determined, a little pompous. But they have their witty little rituals — and they can be snarky. Asked by a campus physician who fears concussion to list words beginning with "m," Cassie reels off, "Melanoma, margarine, marsupial. Malcontent, monochromatic, mandragora." "English major?" the doc guesses. To which the patient cockily replies, "Masturbatory. Make me." In a more perfect world, all feminists would all be wordsmiths.
Varon's fast-paced, deliberately ambiguous production unfolds on a set by Rob Eastman-Mullins that suggests a telescoped and fragmenting campus with its bell tower, observatory, Greek signage. It's fall of senior year, and autumn leaves are glued all over the place. Jeans and rumpled are the uniforms of choice.
Among the performers, Amanda Collins is a tightly wound, aggressive but sympathetic Cassie, Evan Horwitz a droll yet touching Sean (who wants his female friends to be safe but wouldn't mind if the harassed administration were to throw in "queer housing").  Michael Underhill handles the difficult trick of creating a frat bro who's callow yet not evil. But Em — whose disillusion and secrets threaten to derail her — is the most affecting character, and Melissa Jesser imbues her with both sensuality and a dogged sadness.
To Stephanie Clayman and John Kooi fall the relatively thankless if competently assayed tasks of representing the doctors, reporters, college administrators, campus security and one opportunistic senator with a big, possibly bogus reveal. Back in the day, you weren't supposed to trust anyone over 30. Now, apparently, in a college-set play, even one as savvy as this, you don't have to write for them either.
---
Carolyn Clay was for many years the theater editor and chief drama critic for the Boston Phoenix. She is a past winner of the George Jean Nathan Award for Dramatic Criticism.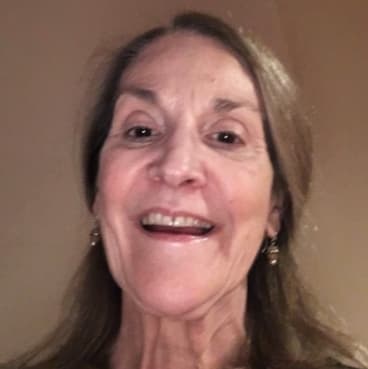 Carolyn Clay Theater Critic
Carolyn Clay, a theater critic for WBUR, was for many years theater editor and chief drama critic for the Boston Phoenix.