Photos: Big Air At Fenway Transforms The Green Monster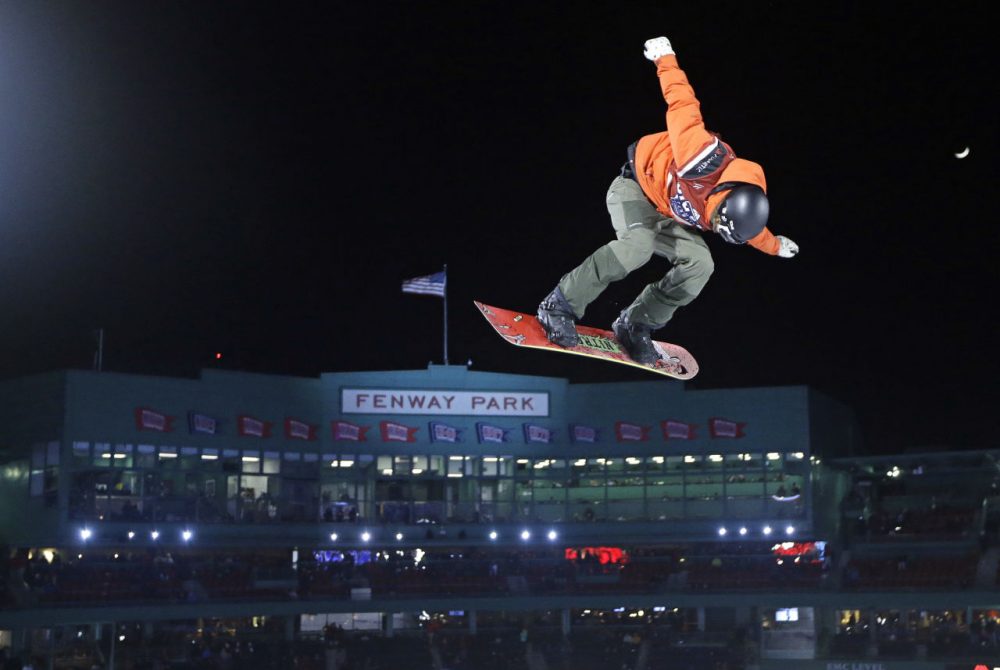 This article is more than 4 years old.
The Green Monster is going big white. A 140-foot ski jump now towers over the legendary wall in Boston's Fenway Park. Big Air at Fenway will feature world-class skiers and snowboarders Thursday and Friday. It's an attempt to bring the sport down from the mountains and into cities where more people can enjoy it.