For Kid Koala, It Takes A Village To Tell The Tale Of 'Nufonia'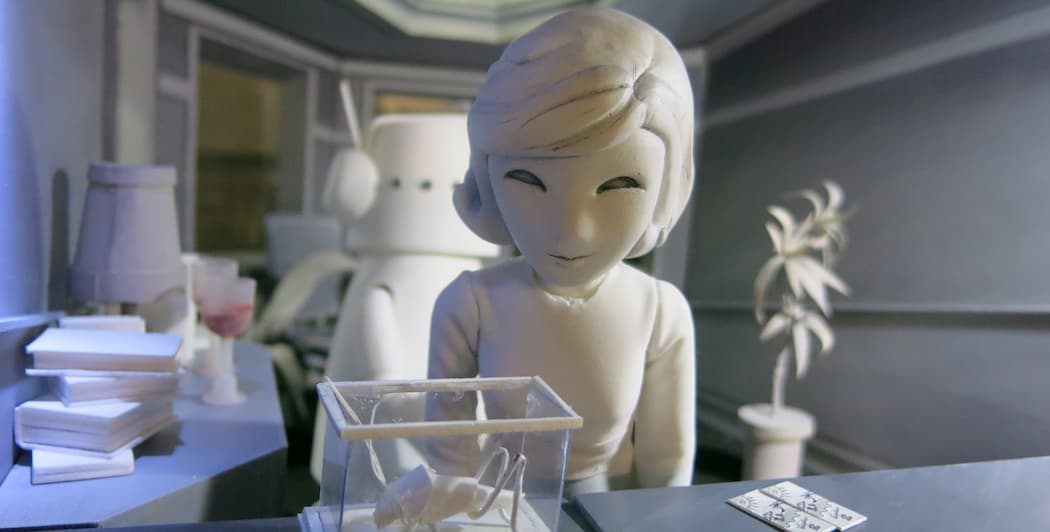 This article is more than 5 years old.
Kid Koala cites a childhood memory to explain his penchant for creating multidisciplinary performance pieces. The Montreal-based scratch DJ, music producer and all-around creative dude — who often sets aside his stage name and identifies himself plainly as Eric San — remembers listening to storybook records as a young child, soaking in the mix of elements they offered.
"You could read along with the pages of the book, you could look at the pictures, and you'd play the record at the same time and hear a narrator's voice and the characters, with sound effects and dramatic music. … All this information was coming at me simultaneously," he says in a telephone interview. "I really always loved that and I was not able to compartmentalize any of it."
He still doesn't compartmentalize. See "Nufonia Must Fall Live," a touring production that really puts the "multi" in multidisciplinary. It's performed at the Institute of Contemporary Art on Friday, Feb. 19 and again the next night. Based on the 2003 graphic novel by Kid Koala, which is drawn in grayscale and includes almost no dialogue, the show tells the story of a lonely robot who is frustrated by his office job but discovers love. This story is told in several ways, all at once.
First, there is an ample helping of shoebox-sized sets, each dramatically lit, housing small puppets that are manipulated live. A film unit with four cameras hustles among the sets to capture the action, which is beamed live to a movie screen overhead with help from a video director cutting from scene to scene in a continuous flow. This is all accompanied by a live score played by Kid Koala (on turntables and other instruments) and the Canadian string group Afiara Quartet. (String arrangements are by Vid Cousins.)
The end effect is something like a carefully composed silent film, recorded live as the audience watches the process.
San is nothing if not fond of an elaborate concept. He built a previous show around music written to accompany his other graphic novel, "Space Cadet," by performing it for audience members who lay on the ground, listening on headphones. The performance part of that evening followed a chance for attendees to wander through a "pop-up planetarium" that included a gallery of images from the graphic novel and installation art resembling an intergalactic greenhouse. He's hosted a series of events featuring hours of chilled-out music at which attendees were invited to quietly draw, write, knit — anything but dance. He's recorded with Gorillaz and opened for Radiohead.
For "Nufonia Must Fall Live," San collaborated with Academy Award-nominated production designer K.K. Barrett, whose work includes such visually distinctive films as "Being John Malkovich" and "Where The Wild Things Are."
Barrett says "Nufonia" is particularly intriguing in the way it melds theatrical performance with the possibilities of film — like close-ups — and offers the audience different ways to experience it.
"You could close your eyes and just listen to the music, or you could just watch the film on the screen, or you could choose to watch the making of the film down below, or you could watch the music being played. There's a number of different focuses, really you take it all in at once and just assimilate the story," he says.
Though this production requires precision work from a large team working in various disciplines, San stresses that the performance still has to remain flexible. Any given night may feature the teams of artists reacting to each other on the fly in response to a technical snafu, or to accommodate a vocal audience response to a big moment.
"Nufonia Must Fall Live" made its American debut at the BAM Next Wave Festival in September, and toured California before the Boston stop. San says it's booked for two years, greatly surpassing his expectations for the project.
"We can freak people out with three turntables," he says of the creative options at his disposal, "or we can freak people out with 20 sets, 49 puppets, four cameras and a string quartet. It doesn't really matter to me, as long as what we're doing is exciting for the performers and hopefully for the audience."
---
Jeremy D. Goodwin contributes regularly to The Boston Globe, The ARTery (where he is also an editor), American Theatre and many other publications. See more of his work here. Follow him on Twitter here.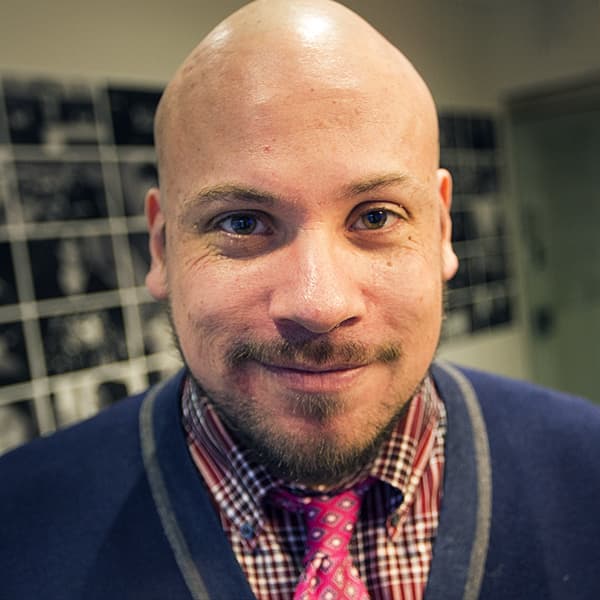 Jeremy D. Goodwin Contributor, The ARTery
Jeremy D. Goodwin was a writer and critic for WBUR's The ARTery.