Minority Supporters Make State House Pitches For Clinton, Sanders
03:04
Play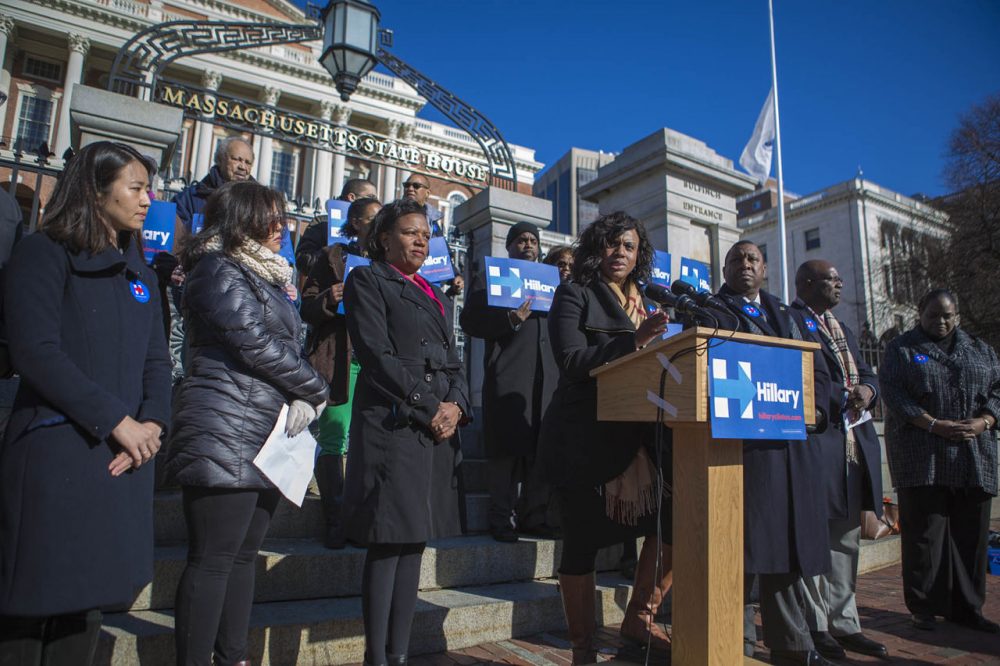 This article is more than 5 years old.
It's against the law to stage a campaign event on state property, including inside the State House.
So when campaigns want to get as close as they possibly can to the epicenter of political power in Massachusetts, they come to the sidewalk directly in front of the State House, in the shadow of the Golden Dome.
And with the Massachusetts presidential primaries less than two weeks away, the sidewalk was very busy Wednesday, as minority supporters of both Hillary Clinton, and then Bernie Sanders, separately stumped for their respective Democratic candidates.
About a half dozen, mostly African-American elected officials, including Suffolk County Sheriff Steven Tompkins, were first up, explaining why they are backing Clinton's White House bid.
"I am endorsing, and supporting, Secretary Clinton because I do believe that she understands that we really do need to look at how we do incarceration a lot differently," Tompkins said.
Boston City Councilor Ayanna Pressley said she's supporting Clinton because Clinton recognizes the economic, social, political and racial inequities that exist today.
"She outlined and demonstrated her comprehension of the interconnectedness of all of these issues," Pressley said. "But she didn't just double down on the negatives of these disparities and inequities. She offered a vision, a plan and a solution. Real solutions for real problems."
Soon after the Clinton supporters packed up, supporters of Sanders set up their own podium and microphones in the very same spot, so that Latino leaders including Lawrence City Council President Kendrys Vasquez could explain why they're supporting the Vermont senator.
"The future I have to believe in will be given to me by President Sanders," Vasquez said in Spanish.
While reluctant to criticize Clinton directly, Maria Elena Letona of the organizing group Neighbor to Neighbor said that as a woman, an immigrant, a person of color and a worker, the one candidate who speaks to her heart is Sanders.
"Why? Because Bernie Sanders' agenda is my agenda," she said. "It is an agenda that puts people and our planet before profits. It is an agenda that is pro worker, pro student, pro immigrant, pro me, pro us."
A Public Policy Polling survey released Wednesday shows Sanders with a seven-point lead over Clinton here in Massachusetts -- one of only two Super Tuesday states out of 12 where Sanders is ahead.
Both campaigns know that turning out minority voters for their candidate on March 1 could make the difference between a win and a loss.
This segment aired on February 17, 2016.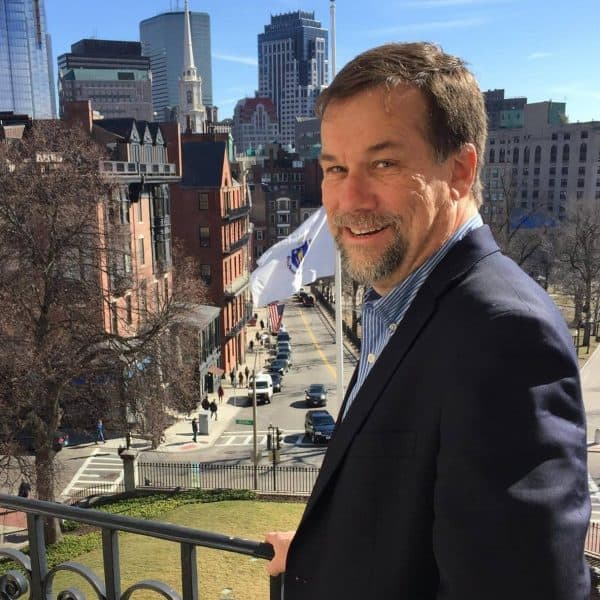 Steve Brown Senior Reporter/Anchor
Steve Brown is a veteran broadcast journalist who serves as WBUR's senior State House reporter.