Regular Service Resumes On Commuter Rail After A Day Of Disruptions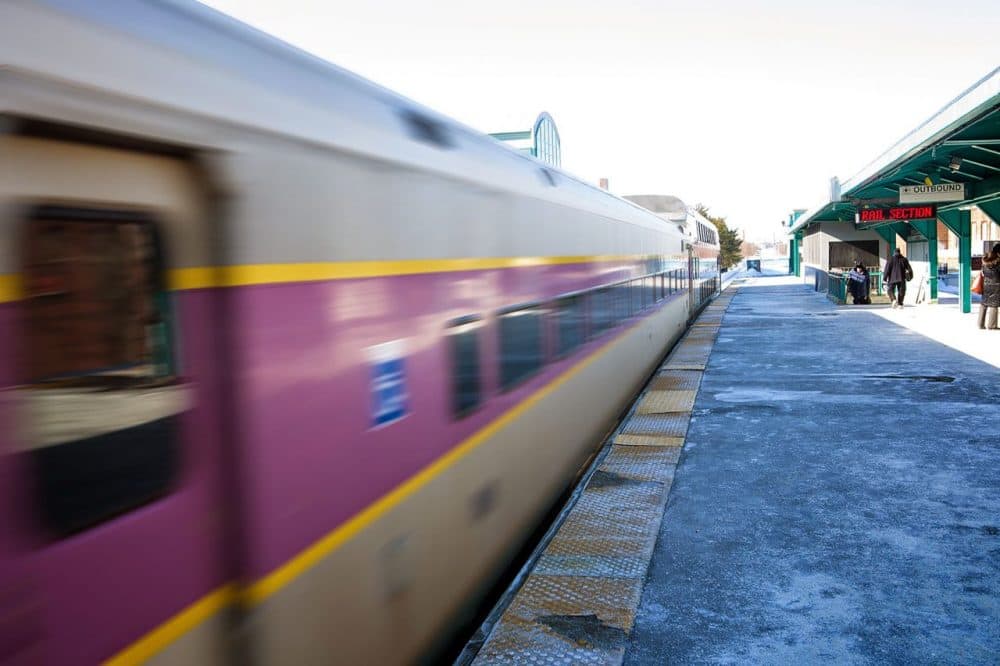 This article is more than 4 years old.
Regular rail service resumed heading in and out of Boston's South Station Friday, just before the morning commute.
Just before 6 a.m., the MBTA announced that the Amtrak signal issue, which plagued the rail system all day Thursday, "has been resolved and service has resumed into and out of South Station on all South Side Commuter Rail Lines."
T General Manager Frank DePaola told WBUR that Amtrak employees worked overnight to restore the automatic control.
"People will be able to board their trains at their normal stations in their hometowns or wherever they pick up commuter rail service," DePaola said Friday morning. "Their trains will bring them to South Station as scheduled, they will not have to disembark at outlying stations and transfer to the transit system."
DePaola said he had expected the T to continue to be on an emergency schedule Friday morning, with most commuter rail trains terminating at the Red or Orange line connections rather than South Station.
That was the case throughout the day Thursday as the Amtrak signal failure at South Station caused headaches and delays for commuters.
"We apologize for any inconvenience," DePaola said. "This was certainly not planned, but we had to react when we had this major breakdown."
Gov. Charlie Baker says his administration will meet with Amtrak officials over the weekend to figure out what went wrong and assess how Amtrak and the MBTA responded.
"We need to do some homework with them around how we ended up here in the first place because yesterday, for thousands of people in Massachusetts, it was not acceptable," Baker told WBUR.
When asked, DePaola said he hopes this disruption doesn't mar the reputation of the transit system.
"I hope people will recognize that we relatively quickly came up with an alternative plan that restored some level of service. We don't want to leave people stranded," he said. "We're working as hard as we can with very old infrastructure to provide a service to them that they really need, an essential service to them, and to provide it day in and day out."
This article was originally published on February 19, 2016.