Commentary: Examining The Super Delegates Of Massachusetts And Their Influence
On March 1, the so-called "Super Tuesday," 10 states — including Massachusetts and Vermont — will hold presidential primaries or caucuses.
The Special Power Behind Super Delegates' Support
For the past three decades, the Democratic Party has designated a group of delegates whose service to the party is such that their state and national parties accord them the right to vote at national presidential conventions. They are called "super delegates." They don't fly with clouds between their knees, or have x-ray vision or wear funny red sheets.
They are elected officials, party leaders, activists for the party's candidates, and others whose judgment is trusted and experience is valued. Their job is to prevent an illness or scandal involving the likely nominee from bringing down Democrats everywhere. Think John Edwards, whose fathering an illegitimate child was fortunately (for Democrats) discovered soon after he dropped out and before the 2008 convention. Of course, many believe that super delegates were created to prevent a repeat of Sen. George McGovern's 1972 disastrous losing campaign. Ironically, the more mainstream Sen. Walter Mondale repeated the drubbing in 1984.
According to Matt Fenlon, executive director of the Massachusetts Democratic Party, our state has 25 super delegates going to this year's national convention. (Republicans don't have super delegates.) Considering there are only 712 Democratic super delegates total in the country, we have outsized influence. That's because both of our U.S. senators, Ed Markey and Elizabeth Warren, are Democrats. All nine of our members of Congress are Democrats; we are also home to three former national chairs, Steve Grossman of Newton, Paul Kirk of Barnstable, and Debra DeLee of Newton, who are super delegates.
Also included is the chair of the state party, state Sen. Thomas McGee of Lynn, and vice-chair Deb Kozikowski, a businesswoman and longtime activist from Chicopee. There are also five elected DNC members (Ray Jordan, Gus Bickford, David O'Brien, Kate Donaghue and Sue Thomson), plus four appointed DNC members (Marvin McMoore, Jim Roosevelt, Elaine Kamarck and Virginia Barnes).*
While they are unpledged, super delegates can, contrary to some fears, change their minds as the campaign unfolds. At last count, among Massachusetts super delegates, former Secretary of State Hillary Clinton was well ahead; of the 20 whom Associated Press reporter Steve LeBlanc was able to get to respond, 14 said they were for Clinton, and six were undecided.
But key Massachusetts figures have already endorsed Vermont Sen. Bernie Sanders. The newly-minted Sandersnistas include former national party chair Paul Kirk and former state party chair Phil Johnston.
The 712 super delegates are about one-sixth of all delegates and one-third of the 2,382 needed to win the nomination. As for tallying their preferences, an inexact science at best, Clinton has 481, Sanders 55, and the rest – about 176 – say that they are uncommitted. It's important to note, again, they can change their minds. So these numbers are subject to change right up until the convention that runs from July 25-28 in Philadelphia.
The reason for Clinton's advantage is simple: They know her, have worked with and for her and her husband. They have a relationship built over decades.
So Sanders, despite winning a record-setting 60 percent of the vote in New Hampshire, claimed 13 of the state's delegates while Clinton got 15, thanks to the super delegates. This delegate rule, which is hardly new, puts extreme pressure on Sanders to carve out time to talk to super delegates, persuade them to wait for the primaries and caucuses to be completed and — most important of all — demonstrate that he can win the general election.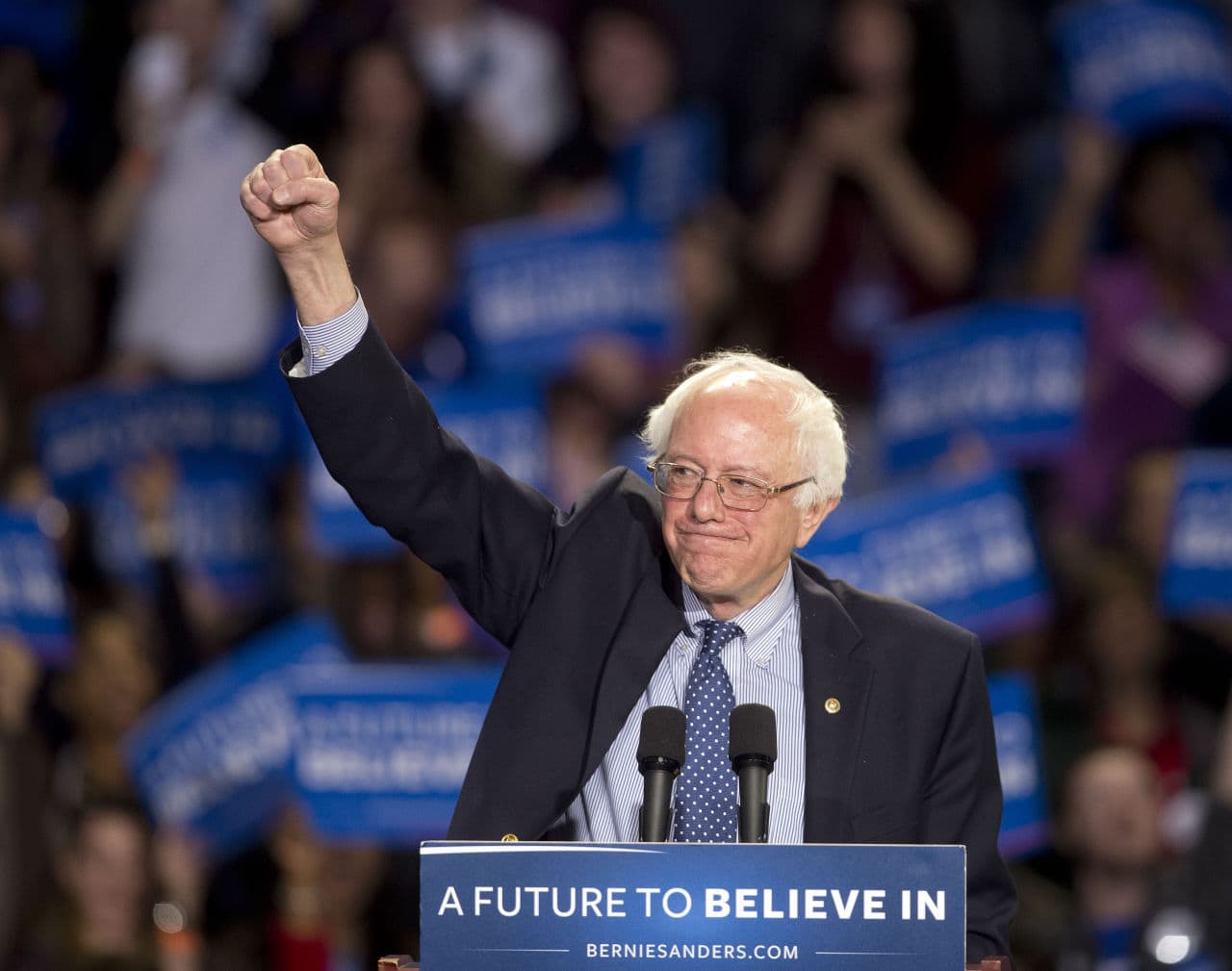 The system for super delegates is weighted against Sanders to be sure, owing to his lack of history with Democratic regulars. But if he goes to Philadelphia with a majority or near-majority needed to be nominated, it's very unlikely that the super delegates will block his nomination. They are, after all, about winning.
Dan Payne is a Democratic political analyst and a regular contributor to WBUR Politicker.
*Correction: An earlier version of this commentary incorrectly identified Thomas McGee as a state representative. He's a state senator. McGee was also incorrectly identified as a co-chair of the state Democratic Party. McGee is the chair, while Deb Kozikowski is vice chair. Several state DNC members members were also mischaracterized as elected when they were appointed, or vice-versa. We regret the errors. 
This article was originally published on February 22, 2016.