Teen At Center Of Custody Battle Over Diagnosis Sues Boston Children's Hospital
08:07
Play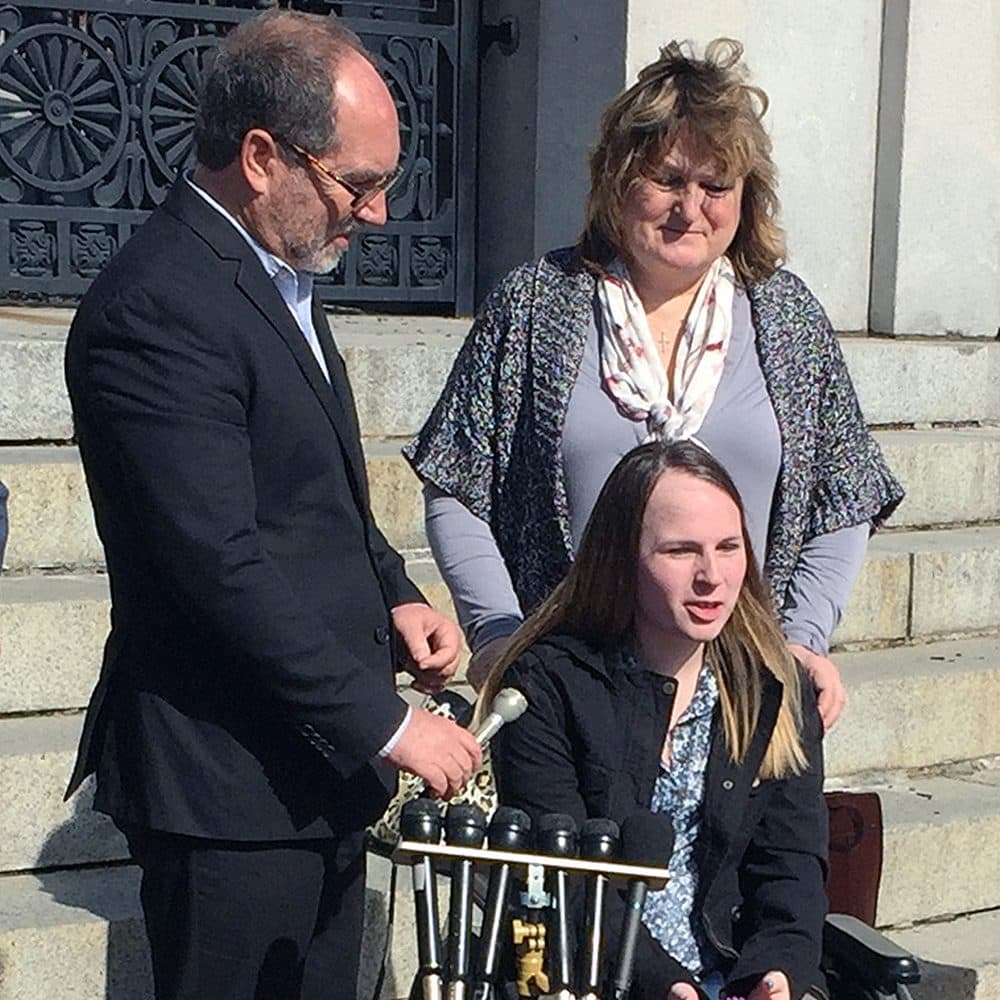 This article is more than 5 years old.
The family of a Connecticut girl who was the focus of a high-profile medical dispute is suing Boston Children's Hospital.
Justina Pelletier's family accuses the hospital and four doctors of negligence and violation of civil rights.
"They were really treating me badly. They really didn't care, and, it was awful," Justina said from her wheelchair. The now-17-year-old clutched a stress ball with her blue painted fingernails as she spoke to reporters outside the Massachusetts State House Thursday.
"Just imagine being in a psych ward without needing to be in a psych ward, and just not being treated like everyone else was," she added.
Justina's family contends she was taken away from them and placed in state custody, after they disagreed with Children's Hospital doctors about her diagnosis. Justina had been treated by doctors in Connecticut and at Tufts Medical Center in Boston for a rare mitochondrial disease before being sent to Children's for a stomach ailment. The family says doctors at Children's concluded Justina's condition was psychological, and not physical, and ultimately put the girl in state custody.
Justina is home now, but is still upset by being placed in state custody for 16 months.
"Justina and her family have been, as you can imagine, both the emotional and financial devastation that this has caused," said attorney Kathy Jo Cook, who represents the Pelletiers. "Additionally, this is a civil rights lawsuit. We are very, very concerned of the rights that were violated here, and want to ensure that this doesn't happen again."
Children's Hospital issued a written statement saying they welcome the opportunity to vigorously defend the medical care it provided to Justina Pelletier, but due to patient's privacy and the lawsuit, it cannot comment further on the case.