Operator Of Runaway Red Line Train Had Prior Safety Violations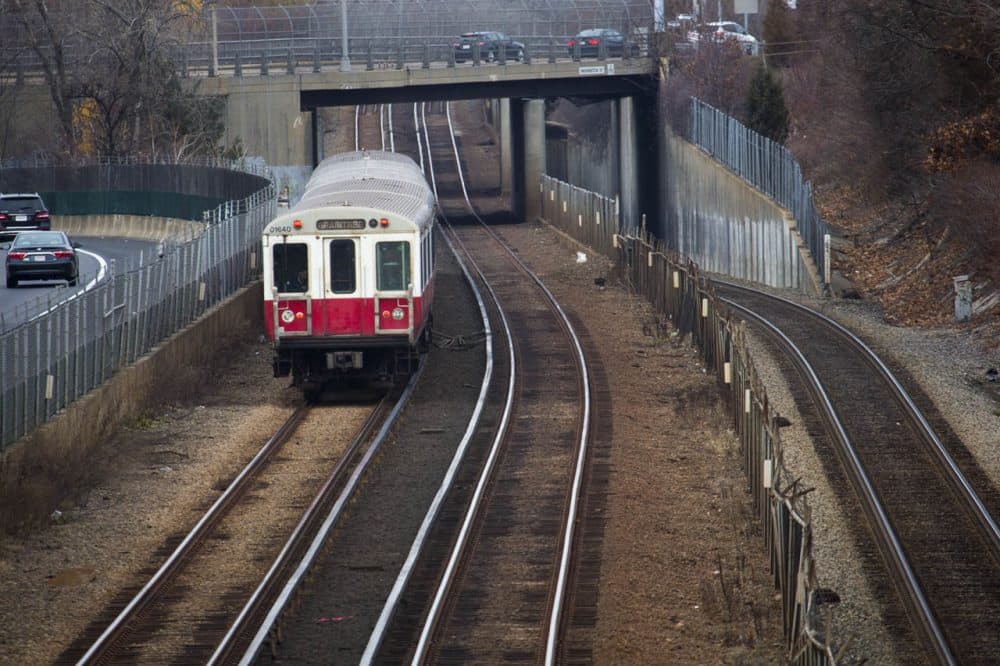 This article is more than 6 years old.
The operator of the MBTA Red Line train that in December took off without him had 13 previous rules violations, including five safety violations, according to a state report released Tuesday.
David Vazquez exited the train he was operating on the morning of Dec. 10 to put it into what's called bypass mode, in order to override a signal problem. Once he flipped the bypass switch, the train took off without him, travelling through four stations with 50 passengers on board before dispatchers were able to bring the train to a stop near JFK/UMass Station.
According to the Department of Transportation incident report, Vazquez told investigators he had tied down the train's throttle with the cord for the public announcement system so he could put gloves on. Tying the throttle is a violation of MBTA policy.
"The light was off in the cab," Vazquez is quoted as saying in the report. "I could not see the situation at hand. I forgot and misplaced what I had done after talking to the dispatcher."
According to the report, when Vazquez exited the train to put it into bypass mode, the throttle -- which acts as a brake when not in use -- was still tied down. He also failed to engage the train's emergency brake, which is part of the required procedure for putting a train into bypass mode.
Once he flipped the bypass switch, the train was then able to begin moving without him on board.
None of the 50 passengers on board were injured. Vazquez, who suffered a minor injury as he tried to jump out of the way of the train once it began moving, was fired a few days after the incident.
Vazquez's five earlier safety violations included failing to follow instructions while operating a train in Cabot Yard, causing a derailment. He was also cited multiple times for proceeding without permission.

The incident report praised the dispatchers who safely brought the train to a stop. They moved other trains out of the way and shut off power on the tracks to get the operator-less train to stop.
"The processes used were based on best practical judgement, falling outside the scope of established rules, procedure, special orders or practices," the report said.
The report listed several other issues that contributed to the incident, such as the placement of the bypass switch outside the train, that the throttle can easily be manipulated to bypass the default brake, and that it's difficult to monitor for that violation.
The report also cited the T's consistent signal problems as an issue.
"The intermittent wayside code failures, while not directly attributable to the near miss incident, created an operating condition that required the use of the emergency bypass procedure to override the automatic train protection systems, thus increasing operational and safety risks," it said.