Environmentalists Call On Somerville To Drop Wynn Casino Appeal So Cleanup Can Continue
This article is more than 5 years old.
Environmental leaders are calling on the city of Somerville to drop its challenge to the $1.7 billion resort casino planned for Everett so the cleanup of the former industrial site can continue.
Wynn Resorts recently halted construction of its casino after Somerville Mayor Joseph Curtatone appealed the state's decision to grant Wynn a key environmental permit. In a press conference on its waterfront site last month, Wynn summoned local union leaders to highlight what Wynn says are 4,000 construction jobs in the balance.
On Tuesday, Wynn used its $30 million environmental remediation plan as its cause célèbre. Standing beneath a massive wind turbine and a stand of TV cameras, Robert DeSalvio, Wynn's top executive in Massachusetts, said the casino and the remediation are on hold, but "we're not going anywhere."
"Unfortunately today I have to announce that the navigational dredging part, which was going to be part of our next phase, will have to wait," DeSalvio said.
DeSalvio was joined at the press conference by several environmental leaders who support the project.
"This Monsanto [Company] site, which has been vacant for more than a decade, has been continuously leaching contaminants through the ground water into the Mystic River," said EkOngKar Singh Khalsa, executive director of the Mystic River Watershed Association. "The remediation, which the Wynn group will complete, will resolve that problem."
Also speaking at the Wynn podium was Julie Wormser of the Boston Harbor Association, as well as Environmental League of Massachusetts President George Bachrach.
Bachrach called on the mayor of Somerville to drop his appeal.
"The environment is not the issue to be challenging this site on," Bachrach said. "Nothing but good environmentalism can come from this development."
The event at Wynn's site in Everett was dismissed by Mayor Curtatone as a PR stunt designed to draw attention from his call for a better environmental plan.
"While we applaud and agree that the cleanup of the site is a good thing -- a necessary thing and one they would have to do anyway -- no amount of site cleanup, no matter how welcome, will change Wynn's obligation under the law to also address the environmental and traffic impacts," Curtatone said in an interview.
In the appeal, Somerville argues that East Somerville, Ten Hills and the residential portions of Assembly Square are closer to the casino site than most Everett neighborhoods, and that the casino will force Somerville to increase public safety services.
Curtatone is portraying the fight as a matter of environmental justice, citing "20,000 vehicle trips a day" spewing pollution into Somerville neighborhoods.
But the written appeal of Wynn's license is less visceral. It calls for license terms that would increase public amenities and consider "public safety concerns with respect to the increased water transportation and other impacts on Somerville resulting from the casino."
Wynn and Somerville are expected to present the first round of arguments to the Department of Environmental Protection on Thursday.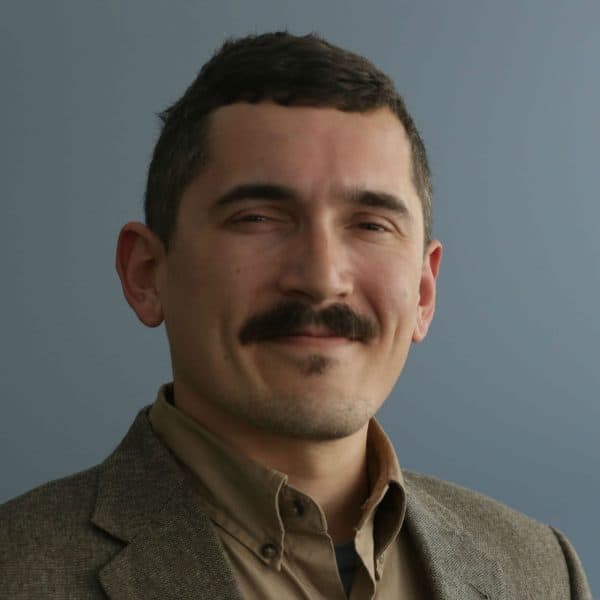 Simón Rios Reporter
Simón Ríos is an award-winning bilingual reporter in WBUR's newsroom.