Forecast: Warm Day Is A Record Breaker In Boston
Update 2:15 p.m.: We have a new record:
Our original forecast continues: 
I took out my snow stakes yesterday, and I let the snow blower run dry. Now if I was superstitious I would say it's going to snow next week, but I'm not and I know better.
The pattern we are presently in isn't conducive to cold. Rather it's perfect for unusual warmth and spring-like showers.
This isn't to say I don't see it getting colder again (even as soon as Friday), but overall we are looking at an April-like pattern with a day of warmth today that's more typical of June.
High pressure off the coast is funneling in warm and dry air to the entire area. Sea breezes will keep Cape Cod and the Islands much cooler, but even there temperatures will be running 10 or more degrees over the 30-year averages.
Many of you won't even have a frost for at least the next week. That's something remarkable for the second week of March.
Today, highs are predicted to be in the lower 70s in many areas. Boston has about a 50 percent chance of reaching the record high of 72. On the other hand, Worcester has about a 60 percent chance of not reaching their record high, as the city hit 74 degrees on this date in the past. That would be hard to reach it today.
The image below shows which cities have the highest likelihood of breaking a record today.
Nevertheless, it's going to be one of the warmer March 9 in the past 100-plus years. So whether or not we break the record, today's warmth is still amazing.
Tomorrow remains mild before a cold front and some showers reach us.
The showers won't last long nor amount to very much, but you could put down some fertilizer down today if you wanted to get a jump on lawn care.
The weekend will continue to be mild and pleasant. If we ever do return to typical March temperatures it's going to feel really cold.
You can follow my weather updates on Twitter at @growingwisdom
---
Today: Mostly sunny, with a highs 68-74, but temperatures in the 50s for Cape Cod and the Islands.
Thursday: Lots of clouds, mild. Showers developing late. Highs in the 60s.
Friday: Mostly sunny, with a high near 55.
Saturday: Partly to mostly sunny and mild. Highs 54-58.
Sunday: Sun and clouds, still mild. Highs in the 50s to near 60.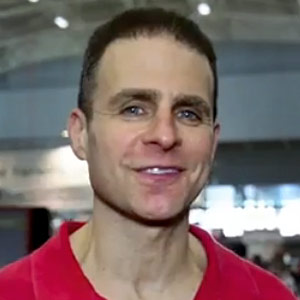 David Epstein Meteorologist
David Epstein is WBUR's meteorologist.