Sunday Storm Could Bring 4 To 8 Inches Of Snow To Boston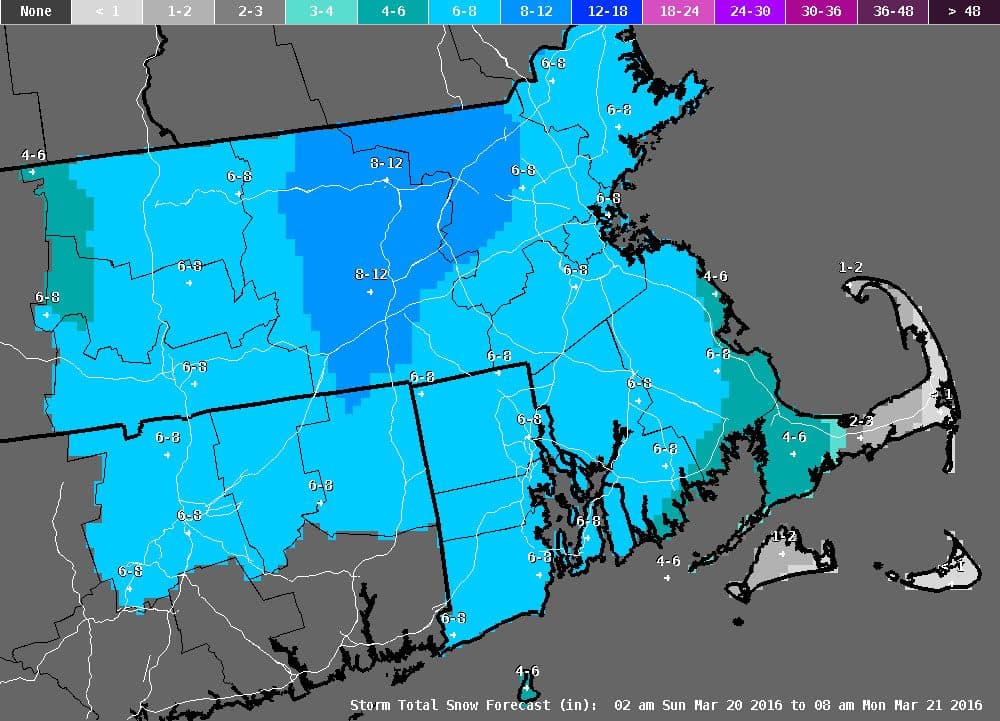 This article is more than 5 years old.
After a warm winter with little snowfall, forecasters are warning that the first day of spring could bring a significant snowstorm to Boston.
The National Weather Service said Friday a storm arriving Sunday afternoon could drop 4 to 8 inches of snow on eastern parts of the state through Monday morning.
A winter storm watch was issued for eastern Massachusetts, including Cape Cod and west into the Worcester hills.
Forecasters cautioned though that the path of the storm was still in flux, and that snow totals were likely to change as the storm got closer.
Just last week temperatures across the state broke records — stretching into the 70s.
And as we reported previously, the city has only seen 25 inches of snow this year — 20 inches below average and far less than the record-breaking 110 inches we got last year.
This article was originally published on March 18, 2016.