MBTA's Government Center Station Reopens After 2 Years Of Construction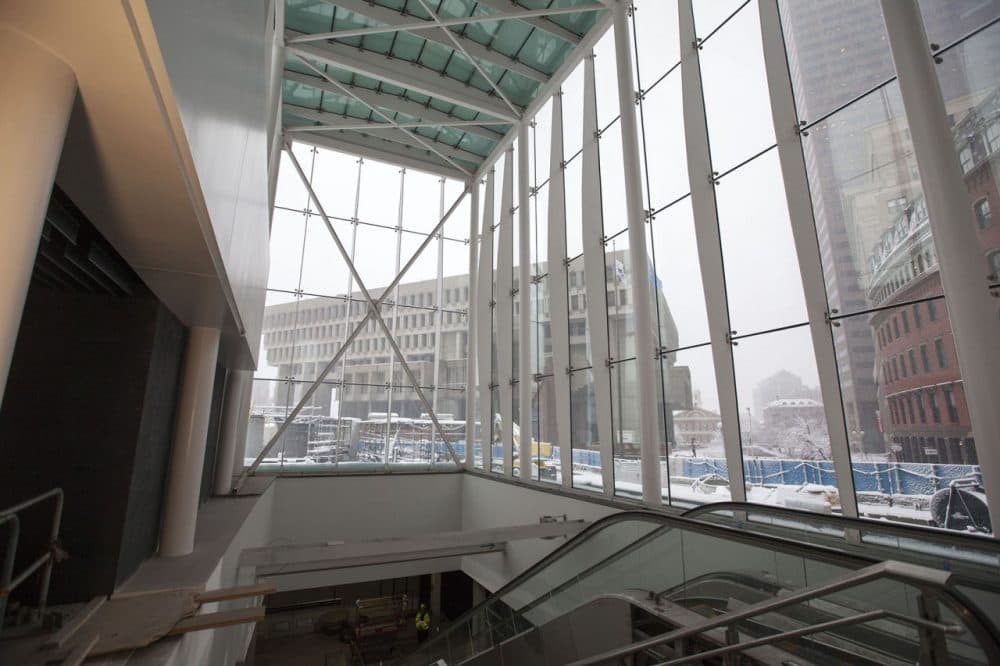 This article is more than 5 years old.
After being closed for two years to undergo a full overhaul, the MBTA's Government Center Station re-opened for business on Monday.
Gov. Charlie Baker, Boston Mayor Marty Walsh, Transportation Secretary Stephanie Pollack and dozens of other officials were on hand to celebrate the completion of the station overhaul.
"This is certainly an upgrade from what I was used to over all those years coming in and out of the transit system," Gov. Baker said.
The new station has a 40-foot-high glass entryway, elevators and remodeled platforms. The project cost $82 million and makes the station fully accessible for the first time.
Baker said during Monday's ribbon-cutting ceremony that he appreciated the patience of those with disabilities who have dealt with the station's inaccessibility for years.
"I hope for all of you this turns out to be a symbol and a statement by the commonwealth and by the T that we are committed to giving you access to all of our public transit systems in a way that works for you," he said.