WBUR Asks: Want To Nominate Someone As Your Fitness Inspiration?
This article is more than 6 years old.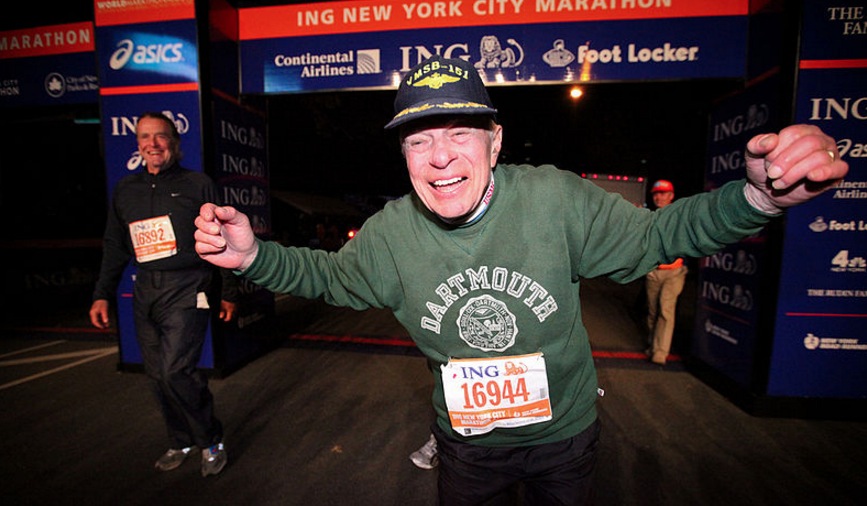 Shhhhhh... We haven't announced it officially yet, but we here at CommonHealth are working on a podcast that aims to apply the power tools of public radio — solid information, great storytelling and sound — to fitness. You know the umpteen Why To Exercise Today posts we've put up over the years? Kind of like those, only even better, and in the form of ear candy plus a daily email you'll be able to sign up for in a few weeks.
As we begin the early stages of production, we'd love your help — and this is a chance to give props to someone you think deserves public recognition for what's usually private effort. Is there someone you know who's really your fitness inspiration? Who's turned their health around, or just fights the good fight every day, as they're able? Someone you'd like us to consider featuring in one of our podcasts or posts?
Let us know! Click here and fill out the Google form.
We welcome nominations of anyone you deem deserving, but there are a few types of folks we're particularly looking for right now. People who...
• Seem to have zero free time but somehow manage to exercise anyway.
• Can talk about how exercise affects their weight, or their mood, or their energy levels.
• Can talk about how they overcome their own inertia and resistance.
• Actually enjoy weights and resistance training.
• Find ways to exercise despite their problematic location, or great ways to do it for free.
• Can talk about "falling off the wagon" of exercise and getting themselves back on.
• Have set themselves very gradual exercise goals, or found very simple rules.
• Can talk about how exercise affects their aging.
• Can share how their buddies/the social side help.
Thank you in advance! And please stay tuned — watch for word of "The Magic Pill." (As in, exercise is the closest thing we have to one.)