Huntington World Premiere Is A Funny New Spin On Sex, Money — And Love?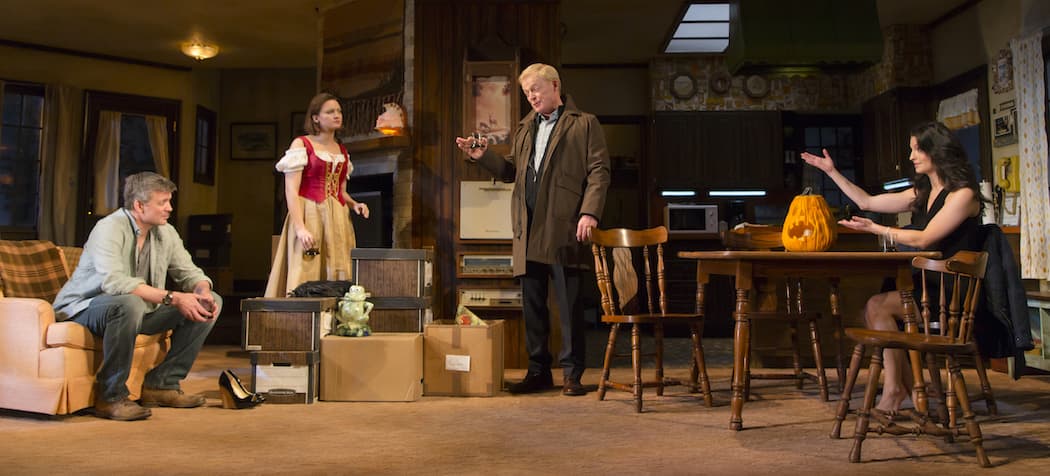 This article is more than 5 years old.
In "Can You Forgive Her?" girls just wanna have money. Make that need to have money, in order to dig their way out of a financial generation gap and bad choices born of great expectations. The play, a satirical social comedy in its world premiere by the Huntington Theatre Company (at the Calderwood Pavilion through April 24), demonstrates how that urgency might lead to extreme behaviors both flamboyant and stealthy.
Barnard College and Brown University grad Gina Gionfriddo is clearly an English major, of sorts. The inspiration for her 2009 Pulitzer Prize finalist "Becky Shaw" was William Makepeace Thackeray's "Vanity Fair." "Can You Forgive Her?" takes its name from Anthony Trollope's 1864-'65 two-volume novel of the same name, centered on a trio of women and their disparate, waffling pursuits of love and financial security. The play swaps out corsets and gowns for cocktail dresses and Halloween costumes and abandons Victorian-era England for an east coast beach town in the offseason. But it's still hard, in the playwright's view, for a girl to get her hands on a satisfactory cocktail of passion and capital.
But if I'm making Gionfriddo's latest sound like a thesis rooted in our post-feminist, acquisitive times, my bad. The author is a witty observer of the social zeitgeist whose characters lead lives of comic desperation — out of which they endeavor to flail, whether methodically, dramatically or (in one case) robotically, all the while pinging wittily honed dialogue or tossing off bravura arias of psychobabble and self-justification.
"Can You Forgive Her?" opens, a bit slowly, on Tanya, a bartender and single mom wearing the costume of a medieval serving wench accessorized by her self-helped heart on her sleeve, and her older, stalled boyfriend, Graham. It's Halloween, and the setting (scenic design is by Lauren Helpern) is a dated beach house Graham has recently inherited from his unhappy mother — along with stacked boxes of her depressive writings, which he can neither bring himself to sort through nor jettison. Tanya, motivated by her inspirational reading on how to acquire a "livelihood" and a partner with same, is trying to light a fire under her mom-obsessed, wet-kindling beau.
But things don't start to crackle until scene two, by which time Graham has returned from Tanya's tavern with a sexy babysitting charge. That would be mane-tossing Miranda, who almost wrought havoc in the bar when her date — for some reason an Indian man costumed as the slasher antihero of the 1978 film "Halloween" — went ballistic and threatened to kill her.
Tanya and Graham take this danger seriously since, in addition to the fake knife that's part of his costume, the enraged Sateesh is toting a set of real ones purchased at an outlet mall, along with other expensive baubles bought for the wiles-wielding Miranda. It seems her boyfriend de nuit took exception to the discovery that Miranda actually lured him all the way from NYC so she could stalk David, the emotionally challenged 50-year-old doctor who pays her to sleep with him. Both of these boogeymen will eventually turn up, along with an off-work Tanya, as histrionics, seduction and mayhem escalate to literally home-wrecking heights.
Gionfriddo is onto something about her generation, brought up to expect the moon and then served a crescent version cratered with limited opportunity, sinkholes of debt and loads of chutes into what the play calls "the big blackness." But the playwright doesn't so much examine these stresses as feed them into a satire that's considerably faster-paced than Trollope's, driven more by situation than by social mores and certainly unafraid to risk offense — even when it's pointless. I could see no reason for Sateesh (not a fully fledged character) to be Indian except to demonstrate that Miranda's sense of entitlement extends to her right to say any ethnically insulting thing that comes into her head.
But Miranda herself is a fine, brash piece of work: though not entirely credible, the character that wags the play. She calls to mind the similarly outrageous Daphna of Joshua Harmon's "Bad Jews," but poured into a little black dress instead of a righteous, loudmouthed orthodoxy. Portrayed by Meredith Forienza with hardnosed, snappish confidence and just a soupçon of vulnerability, this Ivy-educated, private-duty call girl, weighed down by "suicidally enormous debt" but borne aloft by an innate sense of privilege, deserves a more sharp-edged comedy.
Among the hapless others in Miranda's thrall, Chris Henry Coffey is an amiable, easygoing (if pathetically seducible) Graham, and Actors' Shakespeare Project honcho Allyn Burrows is hilariously stiff as David, the dull, divorced doc who pays Miranda not only for sex but to "pound me into being a better man." As the simplistic yet determined Tanya, trying to pull herself up by the self-help book-straps, Tanya Fischer is both touching and dogged.
Orchestrating the quartet's increasingly fraught if not always believable shenanigans is Huntington artistic director Peter DuBois, who previously directed Gionfriddo's "Becky Shaw" and "Rapture, Blister, Burn," first off-Broadway and then at the Huntington. He and Gionfriddo have reversed that order here, so they have time for sharpening, clarifying and ameliorating before seeking forgiveness in the Big Apple.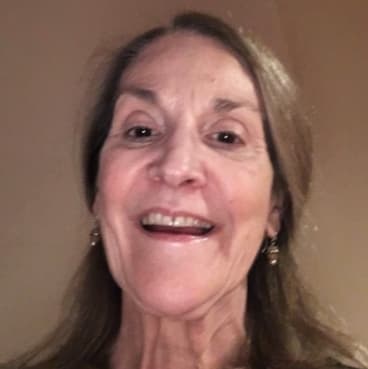 Carolyn Clay Theater Critic
Carolyn Clay, a theater critic for WBUR, was for many years theater editor and chief drama critic for the Boston Phoenix.