Suffolk DA: Officers Who Fatally Shot Suspect That Had Shot Cop Won't Be Charged
A prosecutor has determined that no criminal charges are warranted against three police officers who shot at a convicted felon who had just shot a Boston officer in the face.
Suffolk District Attorney Dan Conley said Tuesday that the two Boston officers and a state trooper acted lawfully in self-defense when they shot at Angelo West last year. West was struck four times and killed.
Officers were responding to reports of gunfire in Roxbury on the evening of March 27, 2015, when they pulled over West's car. As he exited his vehicle, West shot Officer John Moynihan in the face at close range.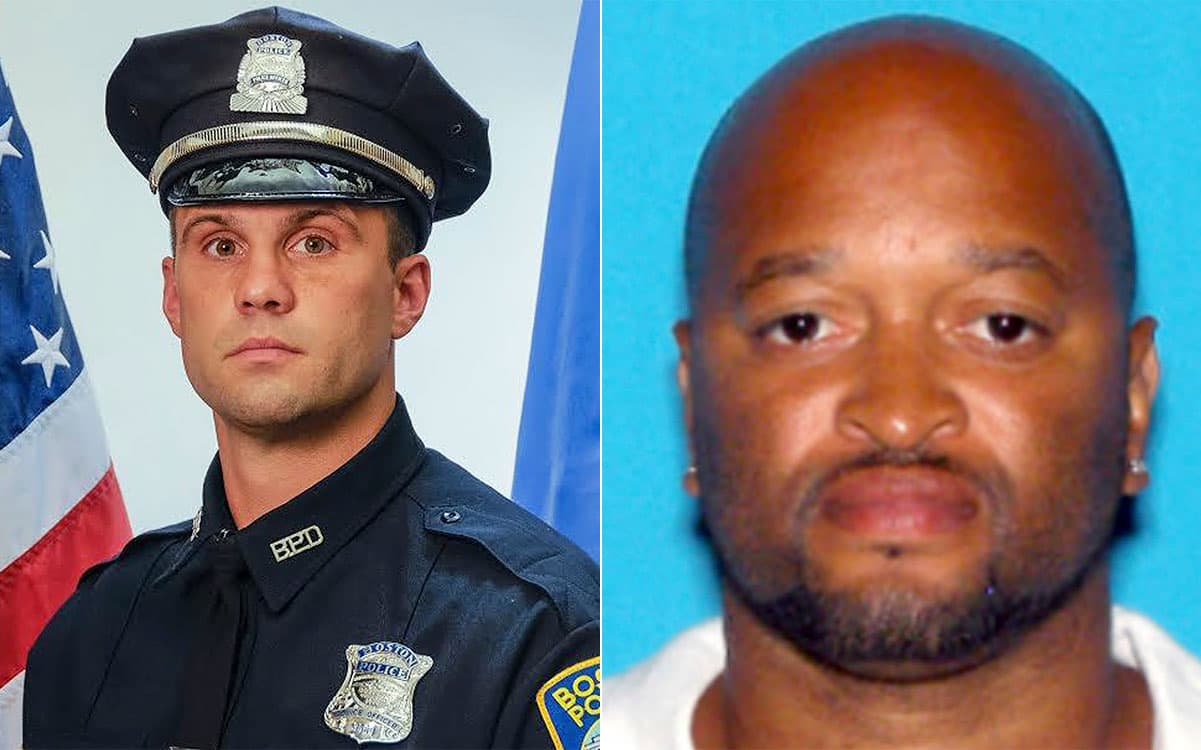 West jumped out of the car and fired at the other officers as he fled.
Conley said the law allows officers to use deadly force when they are threatened by death or serious injury.
"It's hard to imagine a more chilling example of that standard than what these officers faced that evening -- an armed gunman who had already shot one police officer and continued to fire at several others," Conley said at a news conference on Tuesday with Boston police officials.
Moynihan spent about two weeks in the hospital and survived.
Conley said he shared a copy of the investigation with West's family.
The district attorney's office also released a video that, according to a statement, "pulls together video evidence from area business surveillance cameras, synchronized with recordings from police dispatchers, the city's ShotSpotter system, and a civilian witness."
Conley warned that the video is disturbing:
With reporting by The Associated Press and the WBUR Newsroom