Forecast: Great Stretch Of Weather Starts Today
This article is more than 5 years old.
Here comes the sunshine!
A dry, tranquil and seasonable weather pattern gets underway Wednesday as high pressure builds in from Canada and controls our weather right through the weekend and into early next week.
In spring the weather can become blocked, with one area of the country seeing damp and dreary weather while other areas remain dry and sunny.  These blocks have a good and a bad side to them, and for the next five to 10 days we are going to be on the sunny side of the equation.
The next forecast challenge comes on Marathon Monday, when cool marine air to our north will be sliding south into New England. The question for forecasters will be when does the chill arrive?  Some models keep Boston mild all day Monday with temperatures remaining in the 60s, while others bring the cooler air earlier. For now I'll stick with the forecast of keeping Boston on the mild side.
The tranquil pattern will lead to the ground drying out the rest of the week and into the weekend.  This is good news for those of you who play any field sports, golf and also great for runners who won't need to worry about stepping on puddles along the way.
You should notice the added daylight the rest of the week, with the sunset just before 7:30 p.m. and our sunrises just after 6:00 a.m. Spring will take a leap forward into the weekend, with some 70 degree weather possible on Sunday.
You can follow David's weather updates on Twitter at @growingwisdom.
---
Today: Mainly sunny and seasonable. Highs in the mid 50s.
Tonight: Clear and chilly. Lows 33 to 39.
Thursday: Partly to mostly sunny. Highs 50 to 55.
Friday: Sunshine and continued pleasant for early April. Highs in the 50s.
Saturday: Mostly sunny and mild. Highs 52 to 62, warmest inland.
Sunday: Sunshine and warm. Highs 65 to 70, cooler on the Cape and Islands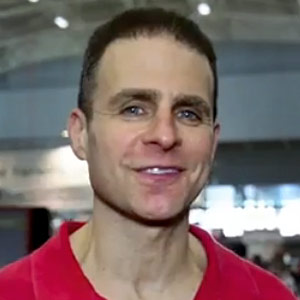 David Epstein Meteorologist
David Epstein is WBUR's meteorologist.