Forecast: Great Weather Continues This Weekend, And Stays For Marathon Monday
This article is more than 5 years old.
There's a saying in weather circles that goes something like this: Big bubble, no trouble. What that means is when you have a bubble of high pressure over you, the weather doesn't give you any issues. As you have seen, the weather has been pretty tranquil the past few days and this is going to continue through the weekend.
Sunny days and clear nights will be the rule through the weekend with the coolest temperatures along the coast.
A sea breeze Saturday will keep temperatures coolest at the coast with some east facing communities perhaps not getting much above 50.
It turns milder Sunday with 60s more widespread, still cooler along the coastline however.
For the Boston Marathon, temperatures will be quite warm with highs reaching the lower 70s. Even though the highest readings of the day won't occur until between 2 and 3 p.m., it will be warm from 11 a.m. onward.
If you are a spectator watching the race, remember the sun is very strong this time of year. Sunscreen is a must.
You can follow David's weather updates on Twitter at @growingwisdom.
---
Today: Mainly sunny and seasonable. Highs 50-55 near the water, 55-60 inland.
Tonight: Clear and chilly. Lows 30 to 39.
Saturday: Mostly sunny and mild. Highs 52 to 62, warmest inland.
Sunday: Sunshine and warm. Highs 65 to 70, cooler on the Cape and Islands.
Patriots' Day: Mainly sunny and warm. Highs 65-73, sea breezes.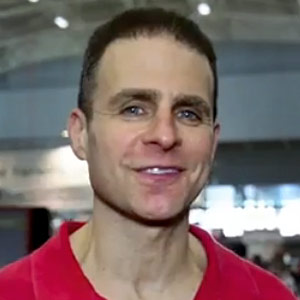 David Epstein Meteorologist
David Epstein is WBUR's meteorologist.