Northeastern Launches Consortium To Develop Nanotech Materials
This article is more than 5 years old.
Northeastern University will create a consortium of private companies and universities to develop smart sensors and other nanomaterials, or extremely small components that are built by "nanoscale" printing processes.
Northeastern President Joseph Aoun announced the plan Tuesday at the university's Kostas Research Institute for Homeland Security on its Burlington campus. The consortium will be housed there, as well as at Tufts University and University of Massachusetts Boston.
Nanomaterials are crucial to the so-called "Internet of Things," the emerging network of objects that can collect and share data. Possible commercial applications could include highly precise monitoring of premature babies in hospitals, measurement of water quality and personal tracking of biometric data through wearable devices.
The cluster will use the Nanoscale Offset Printing System, developed at Northeastern, to print tiny sensors and devices as much as 1,000 times thinner than a human hair. The system, known as NanoOPS, can print 100 to 1,000 times faster than current inkjet-based electronic and 3-D printers.
In addition to developing new devices, the group will work to improve the existing printing technology and study advanced materials. It will also provide seminars and workforce training programs.
Called the Advanced Nanomanufacturing Cluster for Smart Sensors and Materials, the consortium will receive a five-year, $3 million grant from the state. An additional $11 million will come from outside sources, according to Gov. Charlie Baker's office. The funding builds on an earlier state grant of $2 million, matching a National Science Foundation award, to launch Northeastern's Center for High-rate Nanomanufacturing.
Through projects like this one, Baker said in a statement, "we are unlocking private investment and job creation in revolutionary technologies, unleashing the unmatched ingenuity of our citizens, and connecting every region in the Commonwealth to the innovation economy."
The consortium's corporate partners include Raytheon, based in Waltham; Newton's HC Starck; Milara of Medway and Milford; GloTech, based in Leominster and Devens, and Rogers Corporation, which is headquartered at the Kostas Institute. General Electric earlier gave $1 million to the project. The state's grants come from the Innovation Institute at the public Massachusetts Technology Collaborative, or MassTech.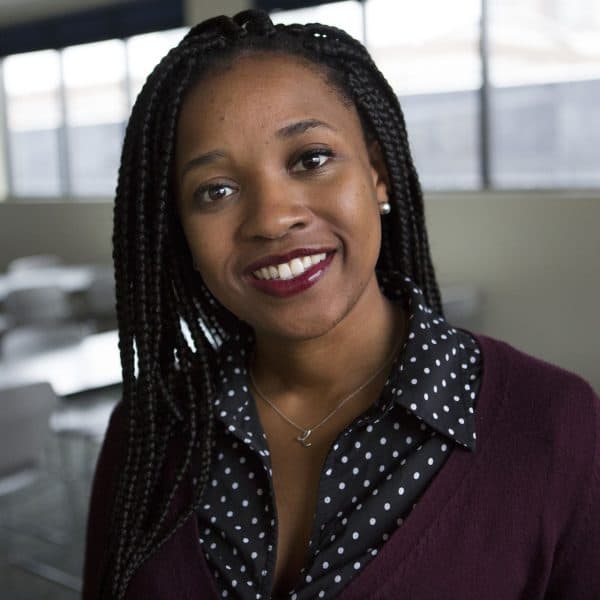 Erica Morrison Associate Producer, Here & Now
Erica Morrison was formerly a producer for Here & Now. Before that, she worked at NPR on a variety of shows, including Weekend All Things Considered, Tell Me More, Talk of the Nation and Morning Edition.