SJC: Convicted Ex-Speaker DiMasi Should Get Pension Contributions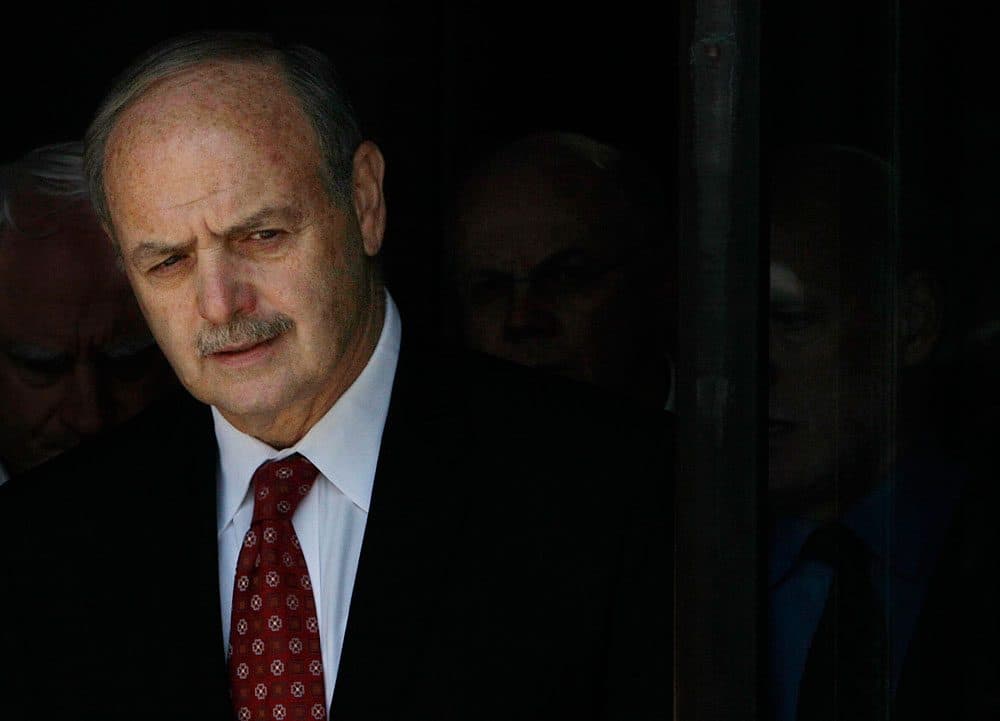 This article is more than 5 years old.
The state's highest court says former House Speaker Salvatore DiMasi is entitled to the money he contributed into the state's retirement system, plus interest, before his 2011 conviction on corruption charges.
But in its opinion, the Supreme Judicial Court on Thursday rejected arguments from DiMasi's attorneys that he should have continued to receive his state pension from the time he was sentenced to eight years in prison in 2011 until all his appeals were exhausted in 2014.
"It's a disappointment and its significance is that it has closed off the argument that we were advancing with respect to when a forfeiture may be imposed," Tom Kiley, DiMasi's attorney, said.
The justices said the state Retirement Board was wrong to withhold from the Democrat the $127,000 he paid into the pension system during his time as a lawmaker. The money must now be repaid, with interest.
A federal jury convicted DiMasi of using his clout as speaker to steer two state contracts to a software firm in exchange for payments.
The 70-year-old Boston Democrat is due to be released from prison in 2018. He has been battling cancer and has sought compassionate release based on his health and age.
With additional reporting by the WBUR Newsroom and WBUR's Delores Handy
This article was originally published on April 21, 2016.