William Christie's Les Arts Florissants Want You To Go Drinking With Them At Sanders Theatre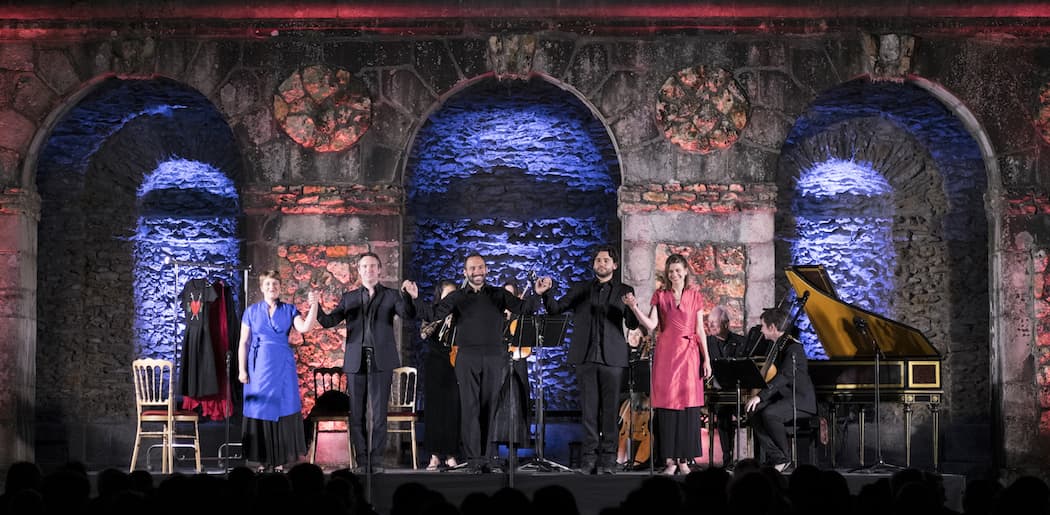 This article is more than 5 years old.
Conductor William Christie and Les Arts Florissants, the Baroque music group he founded in 1979, have been responsible for some of the most ravishing, elegant and moving performances I've ever seen. It's been 14 years since they've last played Boston, but thanks to the Boston Early Music Festival, they will be at Harvard's Sanders Theatre on Sunday, April 24, for an evening of 17th and 18th century popular music by Étienne Moulinié, Michel Lambert and Marc-Antoine Charpentier (who wrote the opera that gave Les Arts Florissants its name).
Here's a clip from Charpentier's "Actaeon" in the version Vincent Broussard "semi-staged" at Sanders Theatre for Les Arts Florissants in 2001:
What a relatively unknown composer like Lambert was trying to do for his audience, Christie told me, reminds him of someone like Frank Sinatra "back in his prime." He calls these composers "French song-writers." This is not, he says, an evening of "art songs." The program is titled "Serious Airs and Drinking Songs." The music is "not self-consciously arty," with "poetic texts wanting to make a great statement. This was music that had only one purpose — to divert, or to move. Essentially to say that Love rules the world, that depicts sadness and happiness, that is essentially designed to give pleasure." Christie admits that it's "rather hard to do."
Why, I asked him, was he so particularly interested in this repertoire? "Since 1979," he said, "there were a number of goals we wanted to achieve, but especially to revive an interest in a number of 17th century and 18th century French composers. Music that's small-scaled by relatively unknown composers — songwriters. I like the music, and I've spent a long time getting this stuff learned and played and sung. It's music I find important, music I like to conduct. And I think we've proved that I'm not the only person who likes it."
Why did it disappear? "Almost all music disappears," he said. "It's the rare composer indeed who can survive changes of taste or style. The French are notoriously style conscious and mood conscious. This music was already old fashioned by 1720. Bach in 1800 is not the same revered figure he was in 1750."
As an undergraduate at Harvard, Christie was an art major, and he remembers fondly such monumental figures in the Fine Arts Department as the late Seymour Slive, Sydney Freedberg and Fogg Museum curator of drawings Agnes Mongan. Then ("around 1964 or 1965") he heard Ralph Kirkpatrick, the legendary harpsichordist, play Bach's two books of "The Well-Tempered Clavier" on back-to-back nights at Sanders Theatre, and he was convinced he had to become a musician. As a graduate student at Yale, he changed his concentration to music. "Going back to Sanders Theatre is full of memories."
But the visual arts are clearly still important to Christie. Taking his Paris Conservatory students "to look at architecture, décor and altarpieces helps them understand the task of music, what music is about." And he has worked with some of the most visually-oriented stage directors, like Robert Carsen, who created such memorably dazzling productions as Handel's "Alcina" and Rameau's "Les Boréades."
In Boston, for the evening of "Serious Airs and Drinking Songs," we are promised some "semi-staging." But Christie never gives us a textbook attempt to recreate "authentic" Baroque style, a term he considers anathema. "I don't use the word 'authentic,'" he vehemently declares. "It's dishonest and misleading. People who use it often don't know what they're talking about."
"The idea of putting on what could have been seen or heard back then is for me a daunting idea," Christie continues. "We have bits and pieces of iconographical information and written accounts. To have the equivalent of page-by-page, scene-by-scene, act-by-act document of who comes in and how the décor worked — things that require an awful lot of information — we lack. No one can say that we can 'revive' an opera by Rameau or Lully. There are too many ifs. All of this to me is essentially archeology — a series of attitudes. Emotion is a central aspect of Baroque art. Wanting to be correct stands in the way of direct communication. I've been championing historical performance practice and early instruments. But I like the idea of the Postmodern. And I say unabashedly that what I do is Charpentier or Handel or Mozart or Monteverdi-slash-Christie."
---
"Serious Airs and Drinking Songs" will be performed at Sanders Theatre April 24, at 7:30 p.m. Tickets are available from the Boston Early Music Festival at 617-661-1812 and www.BEMF.org.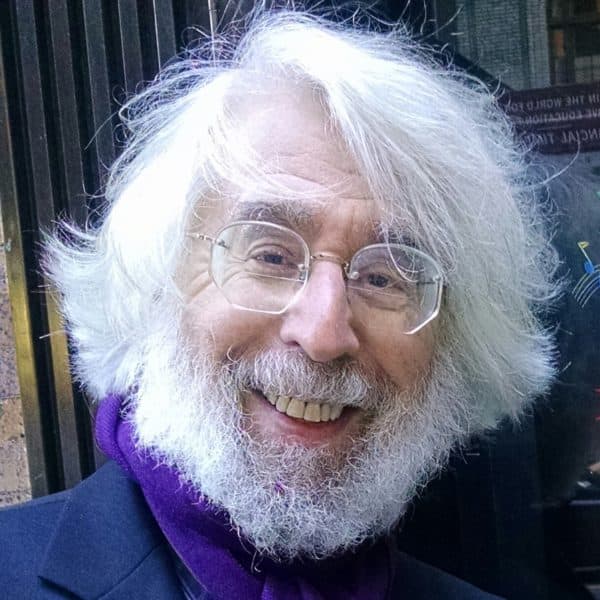 Lloyd Schwartz Arts Critic
Lloyd Schwartz is the classical music critic for NPR's Fresh Air and Somerville's Poet Laureate.