After Outcry, Amazon To Offer Same-Day Delivery To Roxbury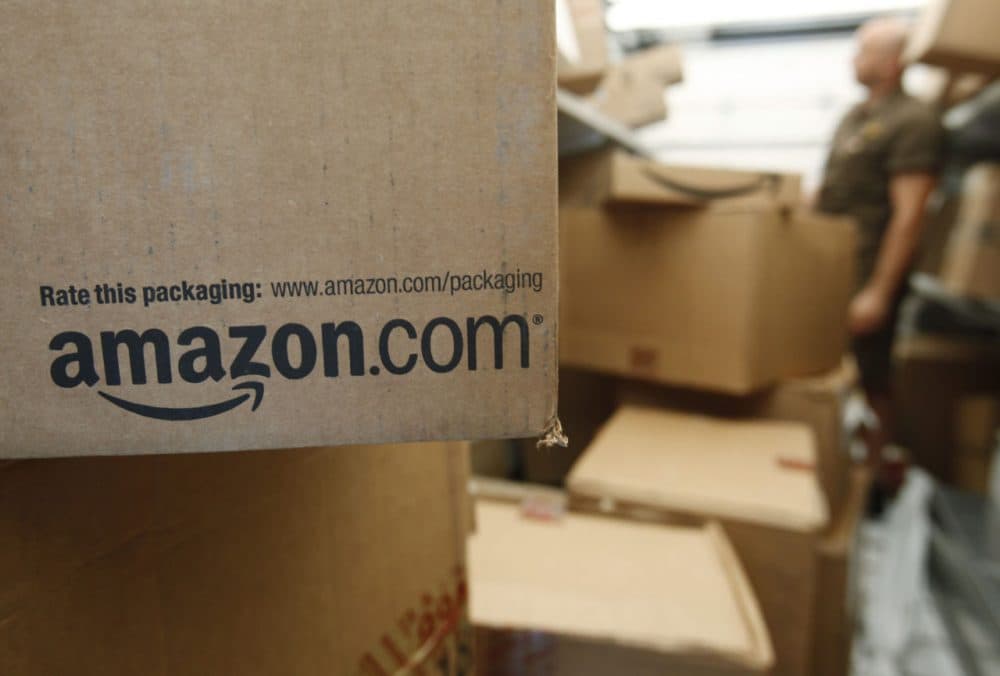 This article is more than 6 years old.
The online retail giant Amazon says it will offer same-day delivery to Prime customers in Roxbury.
The announcement comes after criticism of the company for providing the delivery service to all ZIP codes in Boston except three in predominantly black neighborhoods.
Bloomberg first reported on Amazon's delivery gap in Roxbury last week.
On Tuesday, Mayor Marty Walsh announced that Amazon executives informed him the company will be offering same-day service to Roxbury.
"I thank Amazon for this decision, and look forward to its implementation," Walsh said in a statement.
City Councilor Tito Jackson, who represents Roxbury, says this is a cautionary tale for other companies looking to do business in Boston.
"Boston is an inclusive city," he told WBUR's Newscast Unit. "We will not let vendors or other folks divide us and Roxbury is a central part, the physical central part, of the city of Boston."
Scott Stanzel, director of operations communications at Amazon, said last year the company launched free same-day delivery for Amazon Prime customers in 12 metropolitan areas.
"[We] have since expanded to 27 areas, serving more than 1000 cities and towns — and we are not done," Stanzel said in a statement.  "We are always looking to expand the benefits our Prime members receive and that's exactly what we are doing."
Stanzel said the company is working with its local carrier to bring same-day delivery service to Roxbury "in the coming weeks."